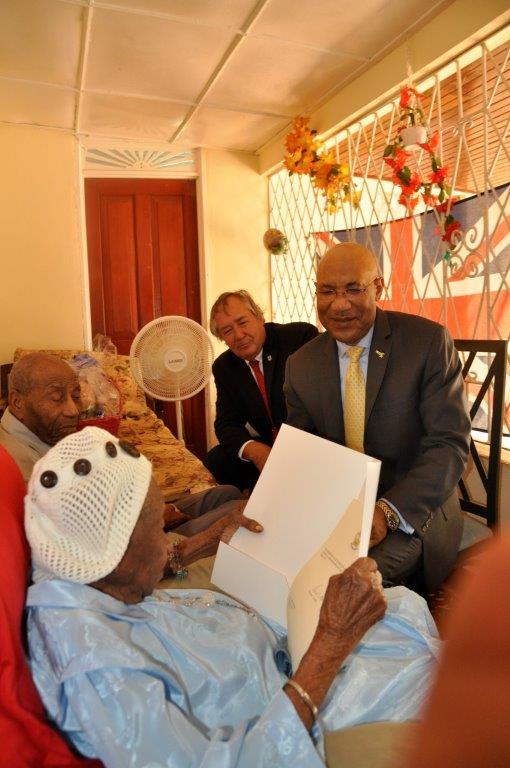 Source: Western Bureau: The Gleaner – March 11, 2017
While yesterday was the 117th birthday of the woman believed to be the world's second oldest person, Vioris Brown, who has that enviable distinction, did very little celebrating, choosing to revel in the visit she got from Jamaica's Governor General, Sir Patrick Allen, the previous day.
On Thursday, Sir Patrick [Allen] gave Brown and her family a pleasant surprise when he showed up at her home in Duanvale, Trelawny, to kick off a celebration for the appreciative centenarian.
"I had to take a few minutes from the office to be a part of this significant event," Sir Patrick [Allen] told Brown. "I just wanted to come and see you, to praise you for your contribution to the society and Jamaica on the whole."
Reminded him of Abraham
When Sir Patrick [Allen] told Brown that her longevity reminded him of the biblical figure Abraham, she caused him to break out laughing when she added, "and Isaac" (another biblical figure).
"So you know your history," added Sir Patrick, with more laughter.
Brown, who has lived in Duanvale all her life, induced more laughter from Sir Patrick as she spoke animatedly about the various factors that have contributed to her longevity.
"I can see that you are very happy and that could be one of the reasons (for your longevity), too, alongside, you trust in God," remarked Sir Patrick [Allen]. "You have put Jamaica in the history books and we are happy for that."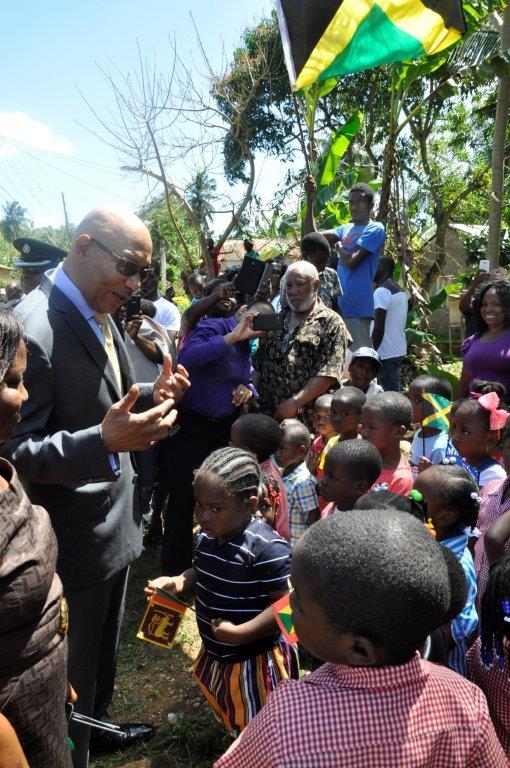 Brown, a mother of six children, five of whom are still alive, was born on March 10, 1900. The composed centenarian, who is still a member of the Trittonville Baptist Church in Duanvale, where she was baptised 104 years ago, was the organist at the church for several years.
Brown and oldest child in Guinness Book of Records
Brown's oldest child, 96-year-old Harland Fairweather, who was born on April 15, 1920, is in the Guinness Book of Records alongside his mother as the oldest person in the world whose mother is alive.
Fairweather, who attributes his longevity to the care he got from his mother, said he wished that today's children had parents like his mother, noting that "she is one who has respect for principles".
With Sir Patrick [Allen] showering Brown with gifts such as a basket of goodies, a framed photograph of himself, and a certificate, the family, seeing how pleased she was, decided to put off the celebrations they had planned for yesterday to allow her to bask in her moments with the Governor-General.
To show Sir Patrick [Allen] that she was still sharp and on top of her game, she read aloud the inscription on the certificate he gave her, without the aid of her glasses.
"We are going to bring the entire family together later in the year and have a family celebration with her," a family member told The Gleaner. "Yesterday was one of those very special moments for her and we want that to sink in."