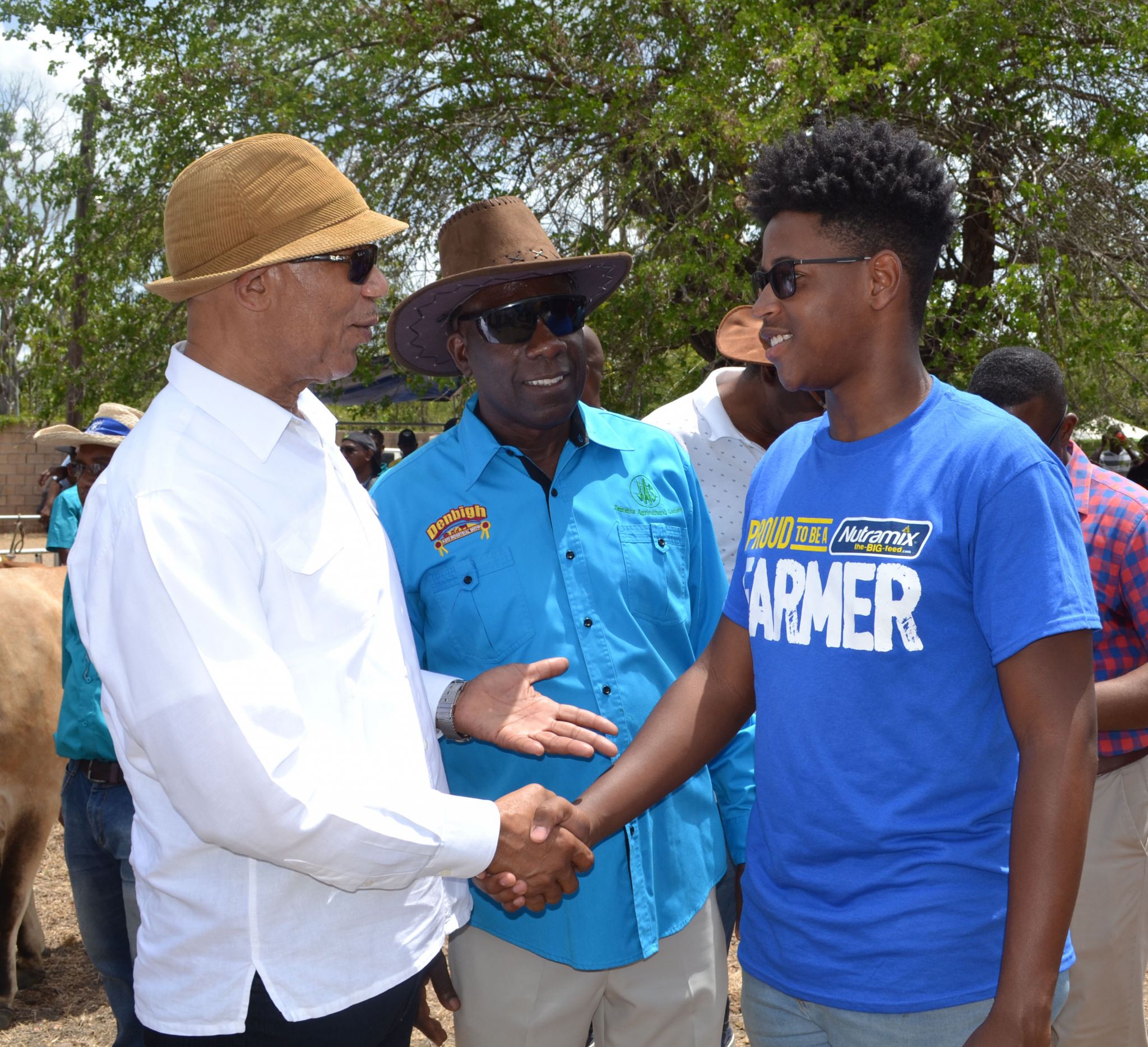 Governor-General of Jamaica, His Excellency the Most Hon. Sir Patrick Allen, has hailed the players in the agricultural sector as well as the executive body of the Jamaica Agricultural Society (JAS) for their continued efforts in improving and renewing the sector over the years.
His Excellency was delivering the main address at the recently concluded, 66th staging of the Denbigh Agricultural, Industrial and Food Show in May Pen, Clarendon on Sunday, August 5.
The Governor-General, who is patron for Denbigh, indicated that the sector has continued to make progress despite the many challenges and outlined that a successful marriage of the innovativeness of the youth and the spirit of cooperation of the more experienced players will create an unstoppable force in the development.
"I am encouraged by the exploits of young farmers such as fifteen-year-old Matthew Thomas, livestock owner from Rhynsbury whose efforts have yielded excellent rewards, and the creative young people from the Heart Trust who will carry the baton into the future," noted Sir Patrick.
Thomas' Brahman bull which weighs a total of 1,740 pounds copped the top prize in its category at the show.
His Excellency went on to urge stakeholders to ensure greater levels of support from both public and private sectors for locally produced goods, while the industry ensures quality standards and required quantities to maximize gains in the industry.
Outgoing President of the JAS, Senator Norman Grant, used the opportunity to thank the members of his team for their support and assured incoming President, Lenworth Fullton that a strong support structure is in place to assist him to effectively discharge his duties.
"Our achievements over the years have been many, but there is still much ground left to cover," noted Senator Grant.
The industry, he added, is currently satisfying merely a quarter of the local demand for produce and noted that more needs to be done in the near future to increase output in an effort to keep the revenue within our local economy.
Grant noted however the 'Grow What We Eat, Eat What We Grow" campaign by the JAS has been tremendously impactful to the economy, resulting in savings of over $500M over the last 14 years.
He also hastened to point out that the Denbigh Agricultural Show has grown exponentially over the last number of years and been able to generate revenue activity in the sector in the region of $1B.
The Show boasted over 100 booths showcasing a number of agricultural products and services ranging from plant products and chemicals to equipment and financial services.