Governor-General Sir Patrick Allen received the Letters of Credence from the Ambassador Designate of the Republic of Colombia to Jamaica, Mr.  Jairo Raúl Clopatofsky Ghisays, in a ceremony at King's House on Monday 11th October, 2021.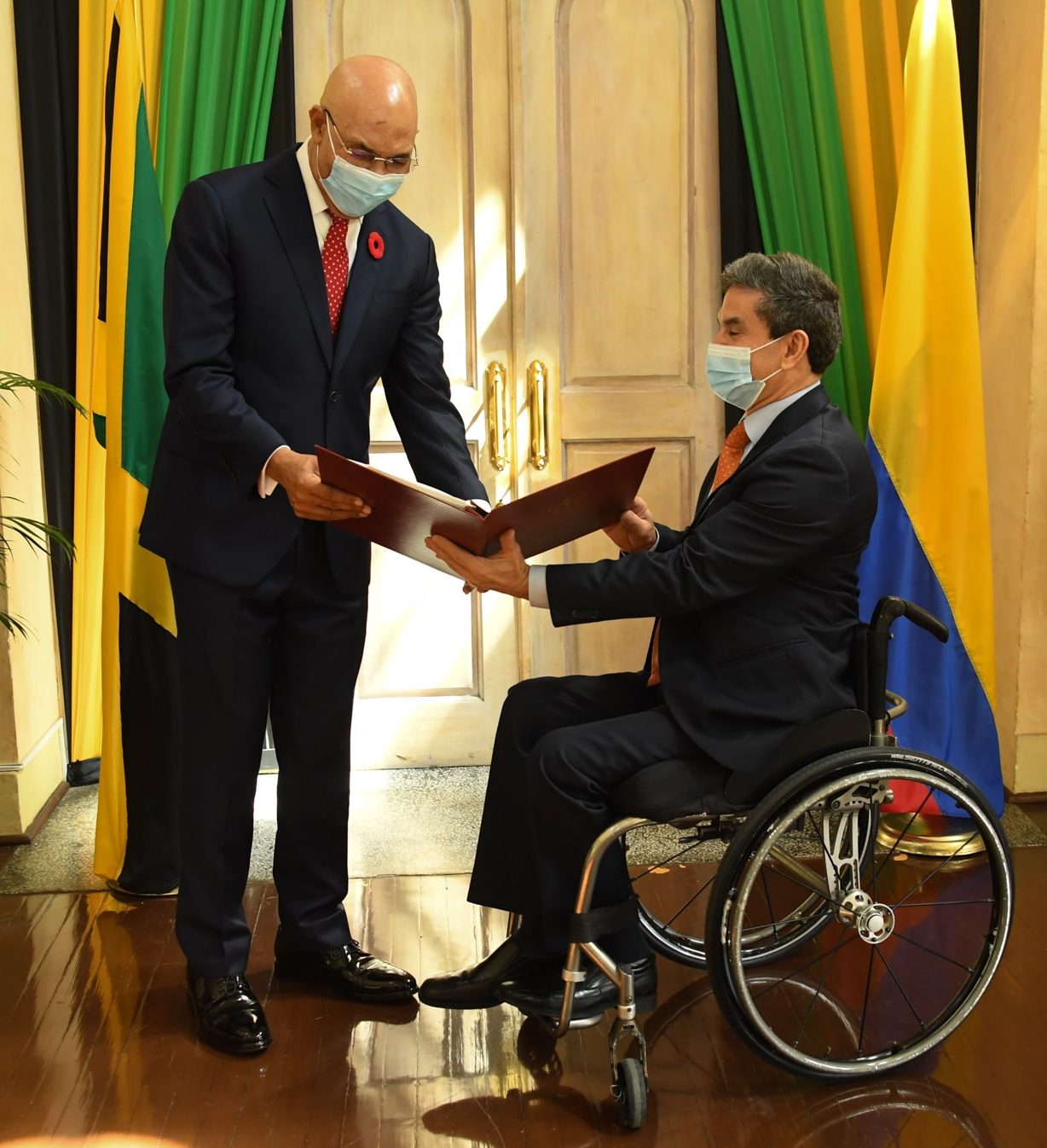 The Governor-General warmly welcomed the new Ambassador and wished him a successful tour of duty in Jamaica. Ambassador Jairo Raúl Clopatofsky Ghisays thanked The Governor-General for his kind words and added, "I think we have a good chemistry."
Prior to his appointment to Jamaica, Ambassador Clopatofsky Ghisays was the President Counsellor for the Participation of People with Disabilities in the Office of the President. He has served in the House of Representatives, as well as the Senate of Colombia and as Consul General in Vancouver, Canada.  The Ambassador, who uses a wheel-chair as a result of an automobile accident, is an ardent disabilities advocate.
Jamaica and the Republic of Colombia established diplomatic relations on 24th February 1965. In 2019, Colombia was Jamaica's third largest trading partner.  Colombia, which is termed an Upper Middle-Income Economy by the World Bank, announced that it will be giving US$1 million to the Pan American Health Organization to procure vaccines for CARICOM countries.