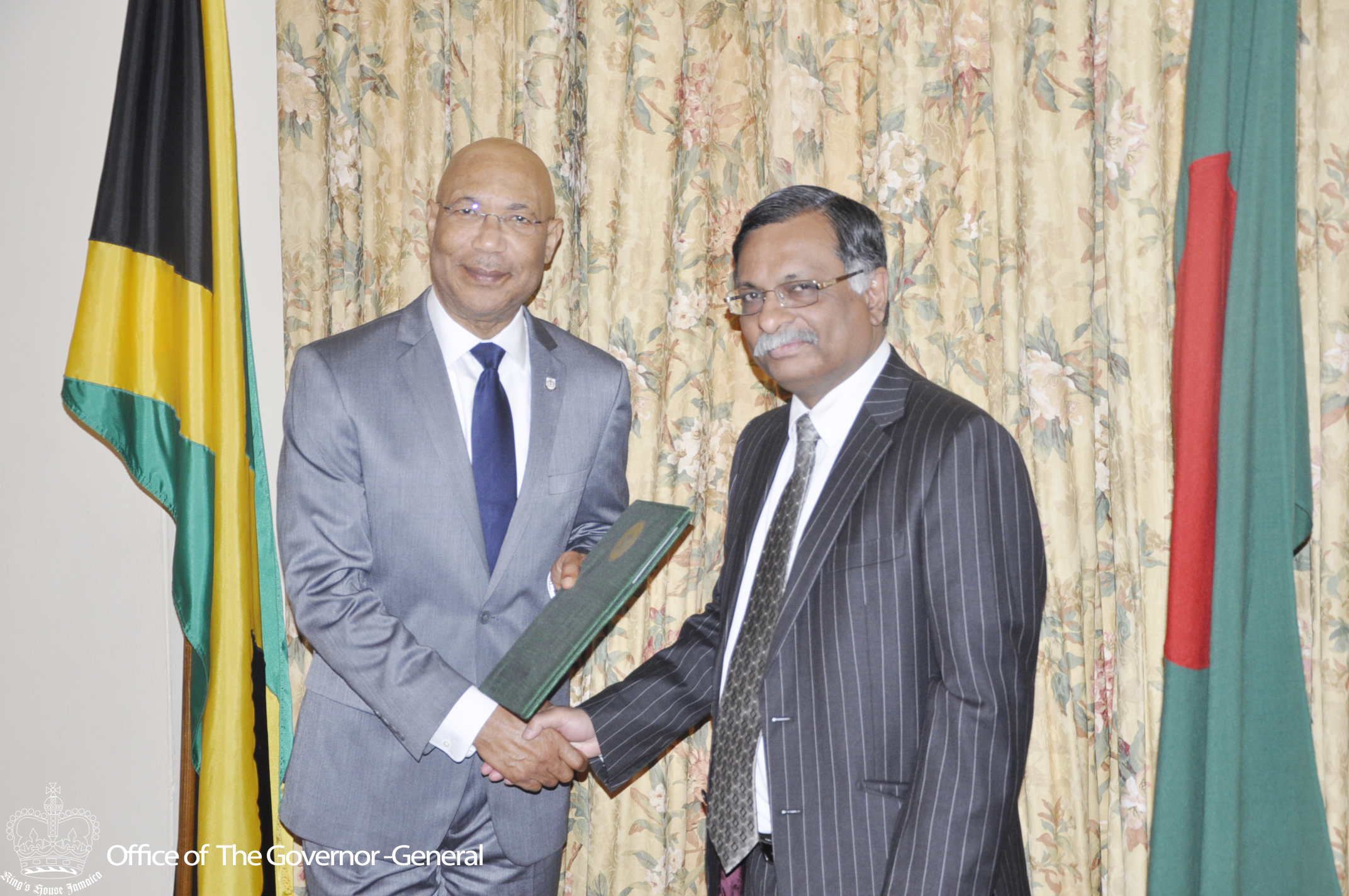 Governor-General Sir Patrick Allen today (February 6, 2016) received Letters of Credence from eight newly accredited Ambassadors to Jamaica as part of activities to mark Diplomatic Week which started on Sunday, Feb. 5 with a church service.
In welcoming the seven Ambassadors and one High Commissioner to Jamaica, Sir Patrick Allen remarked that they were being accredited at an important time in Jamaica's history, as the country is this year celebrating fifty-five years of independence. "We were the first English-speaking Caribbean nation to achieve nationhood and we continue to play an important role in CARICOM, the United Nations, the Commonwealth and other major international organizations."
He also observed that the credentials were being presented on the day that Her Majesty Queen Elizabeth is marking sixty-five years since her ascension to the throne and as Head of the Commonwealth.
With none of the newly accredited Ambassadors resident in Jamaica, the Governor-General impressed upon them to keep the lines of communication open through their Honorary Consuls and the various electronic channels.
The representatives come from a cross section of regions and reflect the reach and diversity of Jamaica's diplomatic relations. Among the countries whose Ambassadors presented Letters of Credence were the Republic of Sudan and the Kingdom of Morocco in Africa. From Western Europe the representatives were from the Swiss Confederation, the Kingdom of the Netherlands, the Republic of Finland, the Kingdom of Sweden and Ireland.
From the Commonwealth the High Commissioner for the People's Republic of Bangladesh also presented his Letters of Credence.
Diplomatic Week is being held under the theme "Growth through Partnership". The highpoint of the celebration will be the annual dinner for members of the Diplomatic Corps to be hosted by Their Excellencies Sir Patrick Allen and Lady Allen at King's House on Thursday, February 9, 2017.