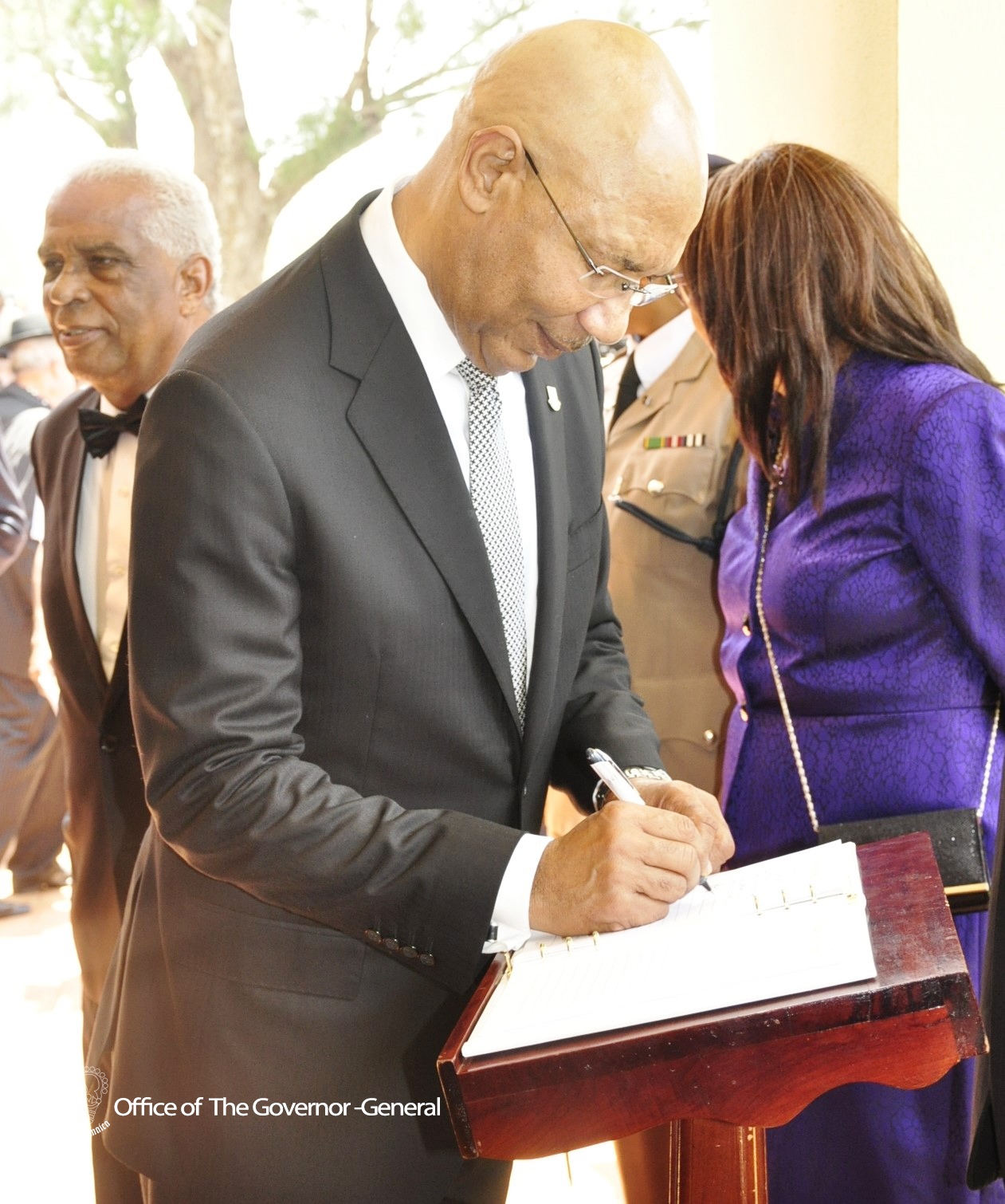 Governor-General, the Most Honourable Sir Patrick Allen, his Custodes and King's House Staff were a demonstration of support for St. Elizabeth's Custos, the Hon. Beryl Rochester, at the funeral service for her husband, the Hon. Derrick Rochester, on Sunday (May 1, 2016).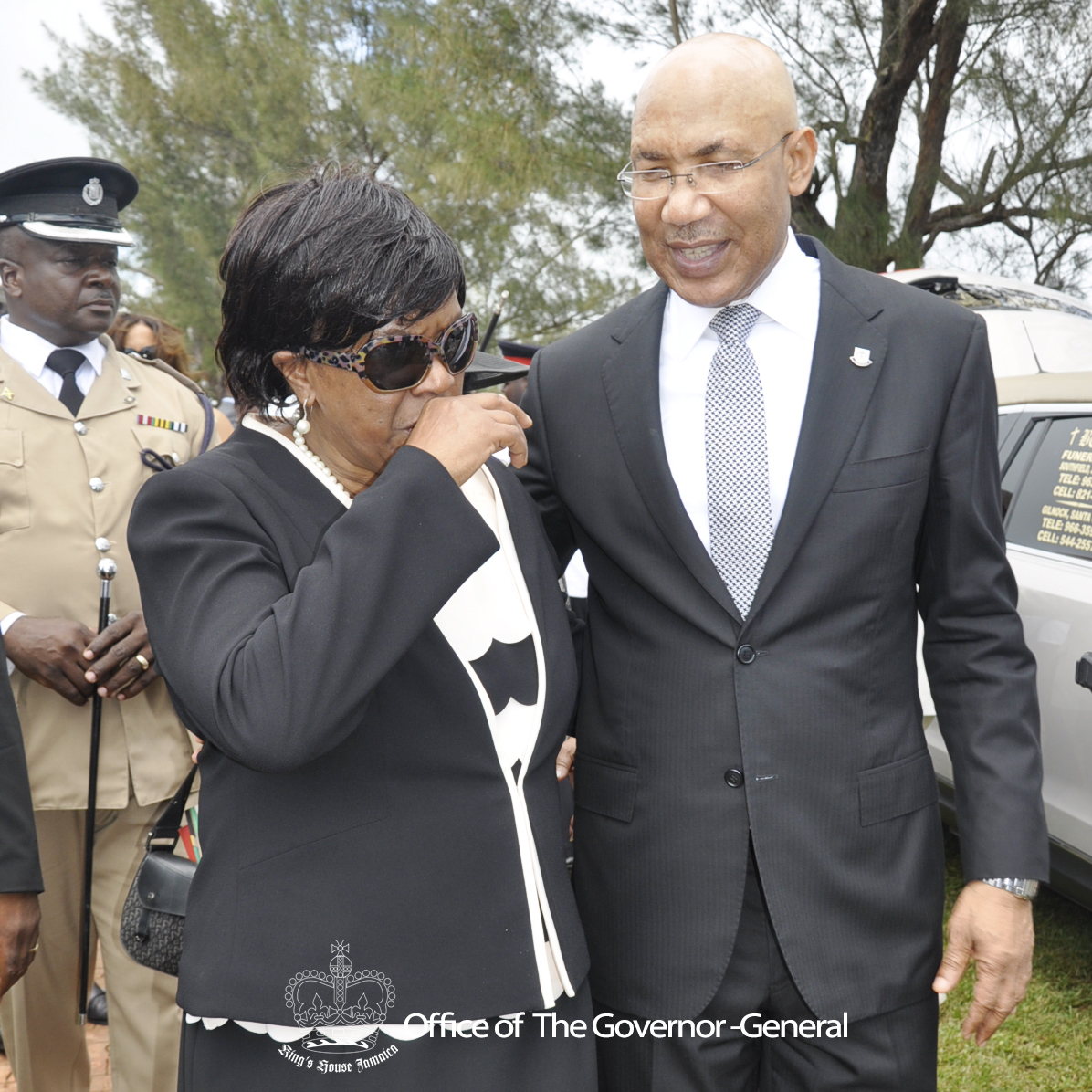 The Governor- General who delivered the first reading which came from Luke 4:17-21 executed the task in a comforting tone, and a manner symbolic and precursor to the tributes which spoke of Mr. Rochester's "good work" and the "fulfillment thereof".
His Excellency's presentation in the opening segments of the Official Funeral for the former Trade Unionist, former Member of Parliament and community spirited man, seemed to have brought some lightness to Mrs. Rochester's countenance, while the Custodes were an indication of support from the audience.
Also, before and at the end of the ceremony The Governor-General, his Custodes and staff shared reassuring moments with Mrs. Rochester, who has been the Custos for the Parish of St. Elizabeth since 2014.
The funeral service held at the Munro College Auditorium was attend by the Hon. Derrick Smith representing Prime Minister the Most Hon. Andrew Holness, Leader of the Parliamentary Opposition, the Most Hon. Portia Simpson Miller and numerous other Opposition Members including Dr. Peter Phillips, Mikael Phillips, Peter Bunting, Dr. Fenton Ferguson, Ms. Sandra Falconer and Mr. Fitz Jackson.
Members of the St. Elizabeth Parish Council, Schools' Principals and Students from the surrounding Junction communities, particularly the HEART Trust/NTA- Derrick Rochester Training Centre were also out in their numbers in solidarity for the grieving family.