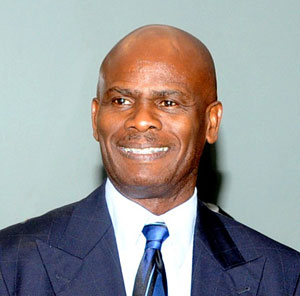 Governor-General,  His Excellency the Most Honourable Sir Patrick Allen, acting on the recommendation of the Prime Minister, Honourable  Bruce Golding, has appointed Mr. Steadman Fuller, Chief Executive Officer of the Kingston Bookshop, as Custos Rotulorum for the parish of Kingston, effective January 1, 2010.
Mr. Fuller succeeds The Rev. Canon the Hon. Weeville Gordon, OJ, CD, who will retire on December 31, 2009.
A leading figure in the book industry, Mr. Fuller's management of the Kingston Bookshop resulted in the expansion of the company from one retail store, located in the heart of Downtown Kingston, to eight outlets across the island.
Mr. Fuller is an avid supporter of literacy and education, and has incorporated several annual scholarships and a special awards programme for teachers, as part of the company's outreach activities. He is Board Chairman for the Tulloch Primary School in St. Catherine and the Tivoli Gardens High School in Kingston.
As Custos, Mr. Fuller will be the representative of the Governor-General in Kingston.  He is the Chief Magistrate of the parish, and is responsible for ensuring that there are sufficient Justices of the Peace to serve in the Petty Sessions Court and communities throughout Kingston, among other responsibilities.
A date for the Swearing-In Ceremony will be announced later.