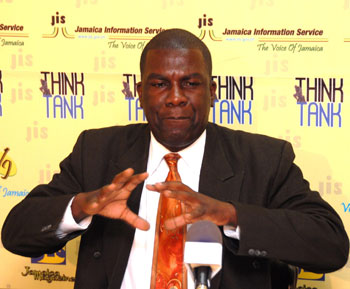 The Governor-General, His Excellency the Most Hon. Dr. Patrick Allen, has proclaimed that May 29 be celebrated annually as Jamaica Agriculture Society (JAS) Founders Day.
JAS President, Senator Norman Grant, told JIS News on Friday (June 5) that the proclamation was in response to a request from its board. The JAS was formed on May 29, 1895.
"In order to celebrate this most important event the Board of the JAS has sought to have the Governor-General of Jamaica issue a proclamation that the 29th of May each year, be celebrated by the farmers and members of the JAS as JAS Founders Day," Senator Grant said.
"The Governor-General has responded affirmatively to the JAS' request and has issued the following proclamation," he informed JIS News:
"Whereas the Jamaica Agricultural Society is celebrating One Hundred and Fourteen years of its founding, and service to the farmers of Jamaica.
"And whereas the "Society" has recognised its vital role in the mobilising, training and facilitating the holistic development of the nations' over two hundred thousand farmers and farming families.
"And whereas our nation is cognisant of its debt or gratitude to the pioneers of JAS and how their vision, mission and actions have positively impacted the sustainability of the national economy.
"And whereas the JAS must be recognised and supported for its contribution to the development of this nation, Jamaica.
"Now, THEREFORE, I PATRICK ALLEN, Member of the Order of the Nation, Commander of the Order of Distinction, Governor-General of Jamaica, DO HEREBY PROCLAIM that May 29 annually to be declared JAS Founders Day and urge all citizens of Jamaica to join with the Jamaica Agricultural Society, the originators of the observance in recognition of the vision and mission of their founding pioneers and how their insight has assisted to drive the production, marketing and consuming of the food we produce and process, and the invaluable contribution that this adds to the quality of life of individuals, communities and the nation.
"Given under my hand at Kings House this 29th Day of May 2009.
Patrick Allen
Governor-General"
Senator Grant said that as a result of the proclamation, the JAS will mark the occasion by having an Inaugural Founders Day Banquet and Awards Dinner on June 11, 2009 at the Terra Nova Hotel, Kingston, commencing at 6:30 pm.
At this banquet JAS will honour a number of farmers, islandwide, organisations, staff and individuals that have offered tremendous leadership in the sector.