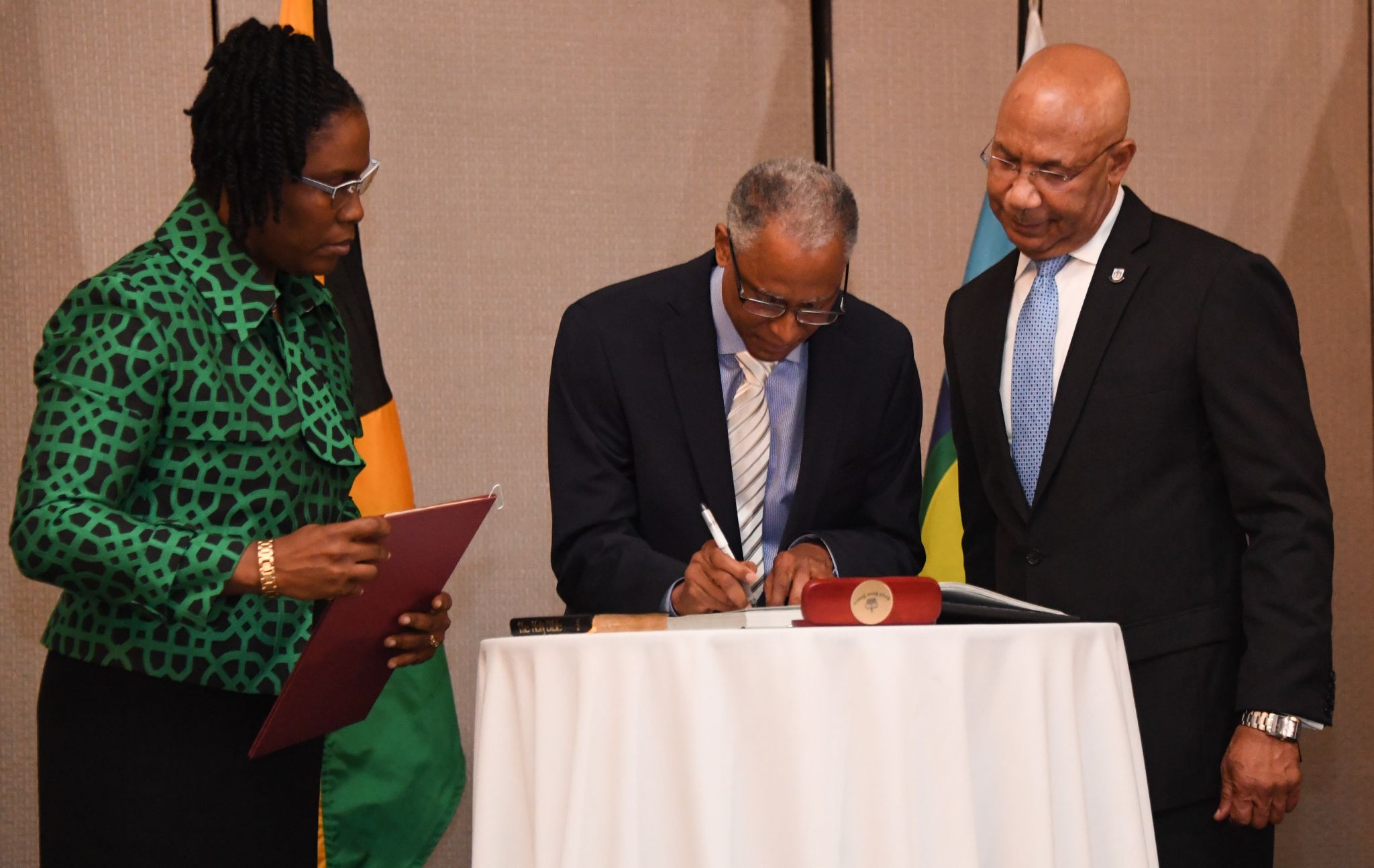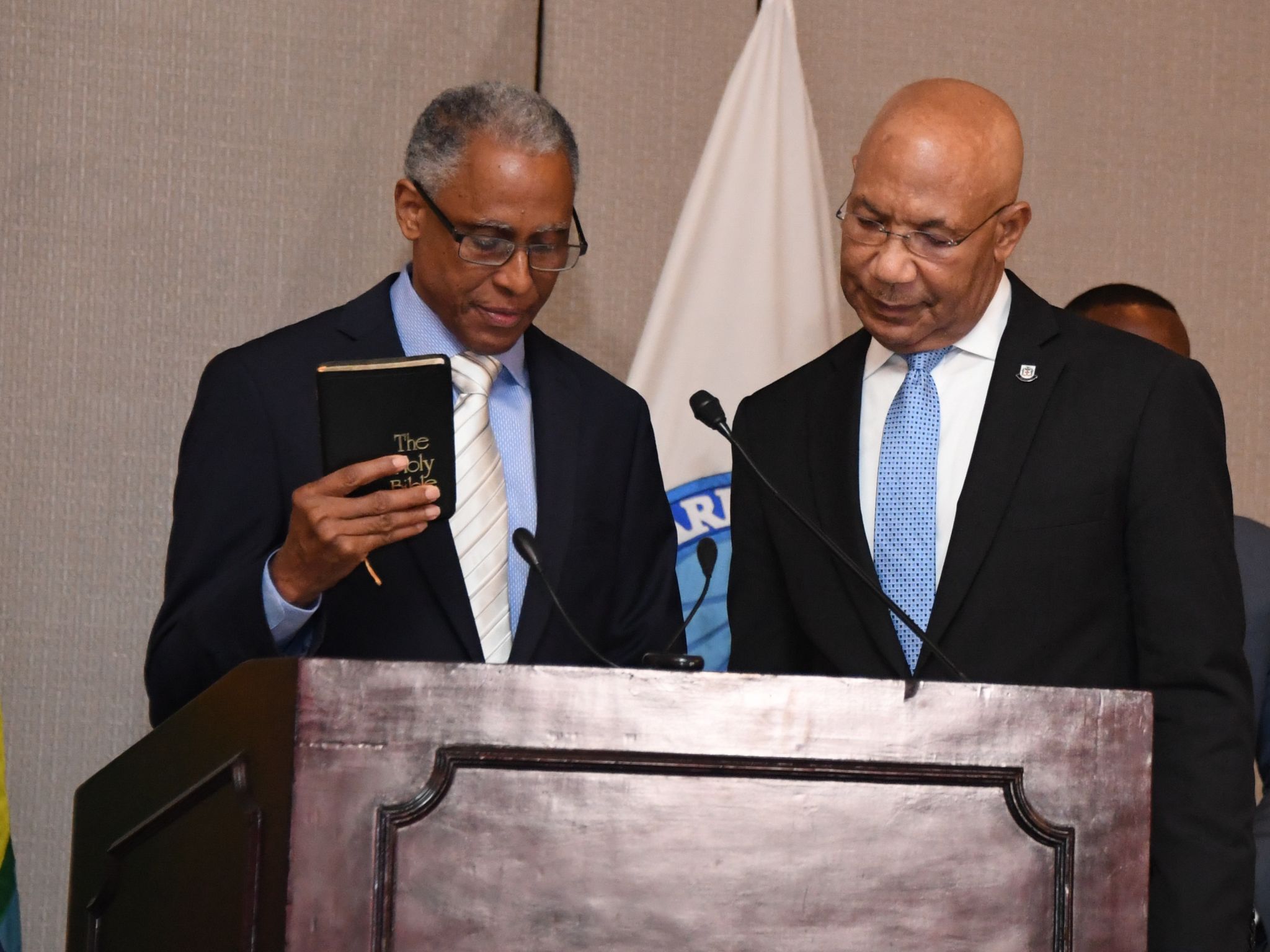 Governor General of Jamaica, His Excellency The Most Honourable Sir Patrick Allen conducted the swearing-in exercise for the new president of the Caribbean Court of Justice (CCJ), Hon. Justice Saunders yesterday, July 4 in Montego Bay at the 39th Meeting of the Conference of Heads of Government of the Caribbean Community (CARICOM).
The swearing-in ceremony took place on the first day of the event, which runs from July 4-6 at the Montego Bay Convention Centre, and is being carried out under the chairmanship of Prime Minister of Jamaica, The Most Honourable Andrew Holness.
Speaking at the function, His Excellency outlined that all the member states of the Commonwealth Caribbean have benefitted within their own justice systems from the work done by the CCJ.
"In its fifteen-year history, the institution has been a bastion of principle, erudition and efficiency which has served the region well" added His Excellency.
He further noted that the contribution of the Court has added significantly to the building of Caribbean pride and cohesiveness.
During the conference, a number of critical issues which impact the economic and social advancement of member countries are expected to be discussed.
These areas include: climate change, security strategy, disaster management, as well as the implementation of the CARICOM Single Market and Economy (CSME).