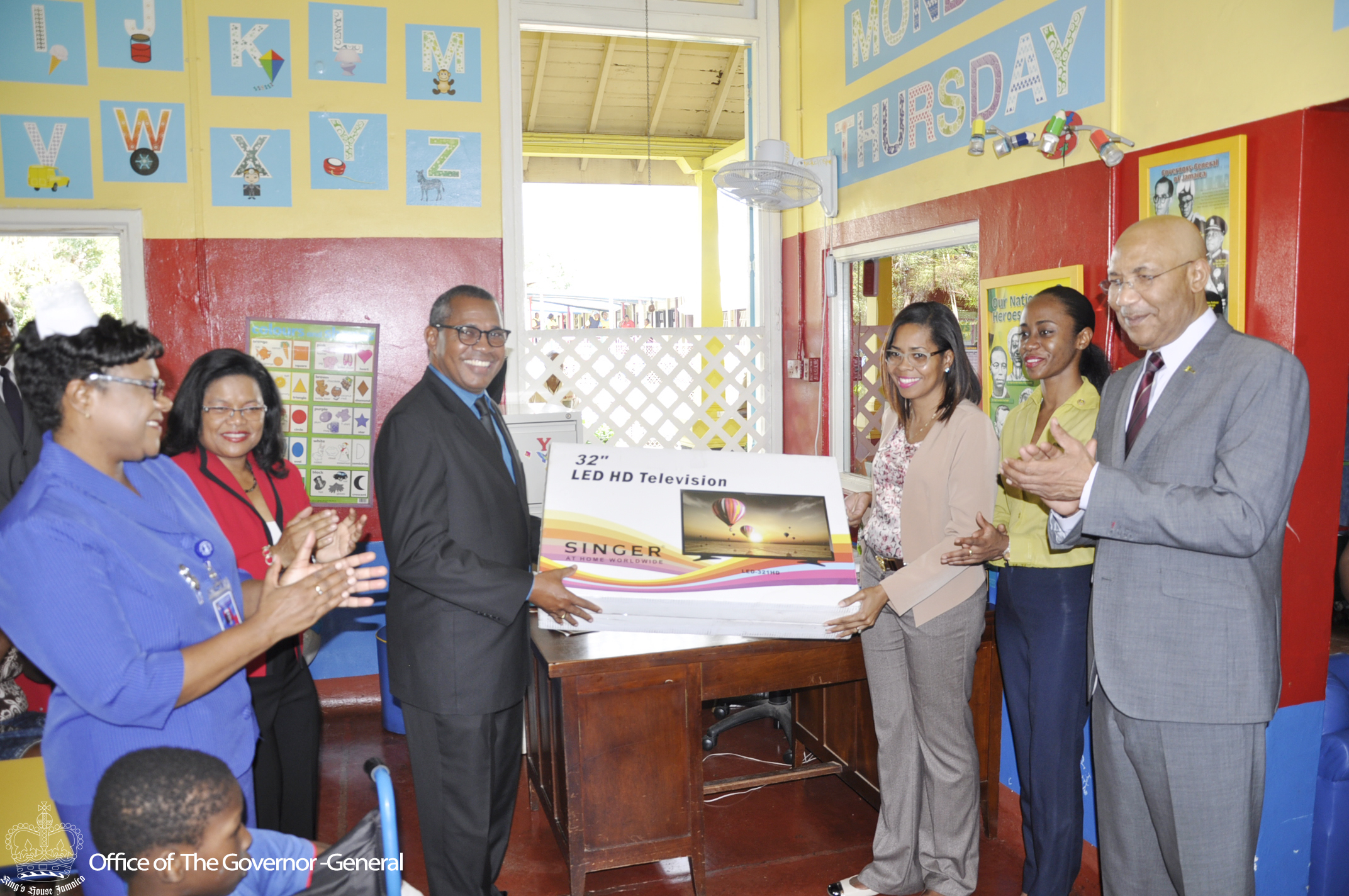 As the holiday season moves into high gear, Governor-General Sir Patrick Allen and Lady Allen are ensuring that patients at two of the island's hospitals are not left out of the festivities. As part of their annual Hospital Tour Their Excellencies visited the Bustamante Hospital for Children in Kingston (Thursday December 1, 2016) and the Noel Holmes Hospital in Hanover (December 8, 2016), bringing with them their usual cheer and gifts for patients.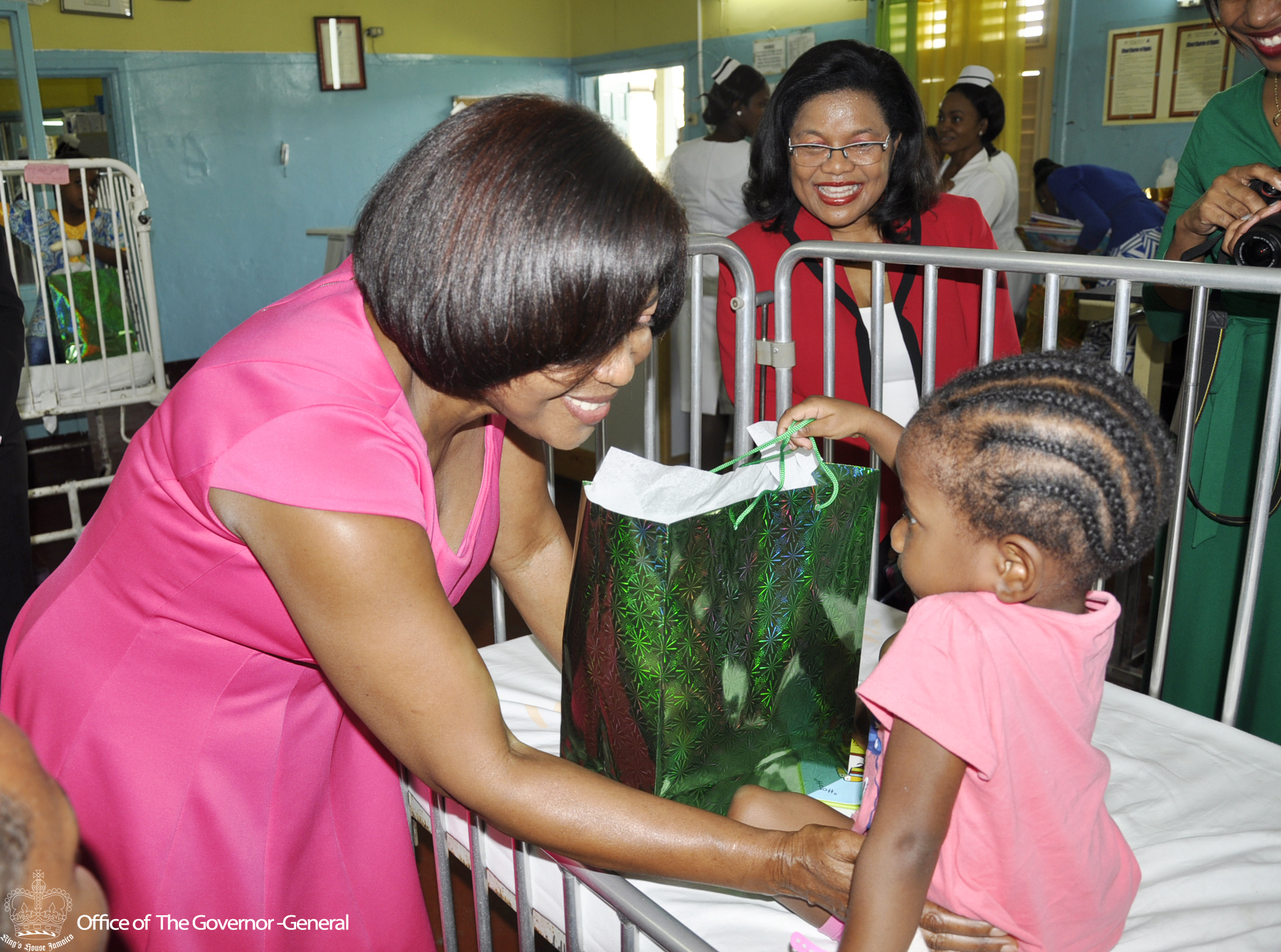 Hospital staff were not left out either as His Excellency congratulated them for their hard work and made presentation of a television to those at the Bustamante Hospital and a refrigerator and autoclave to those at Noel Holmes, to help enhance their work space.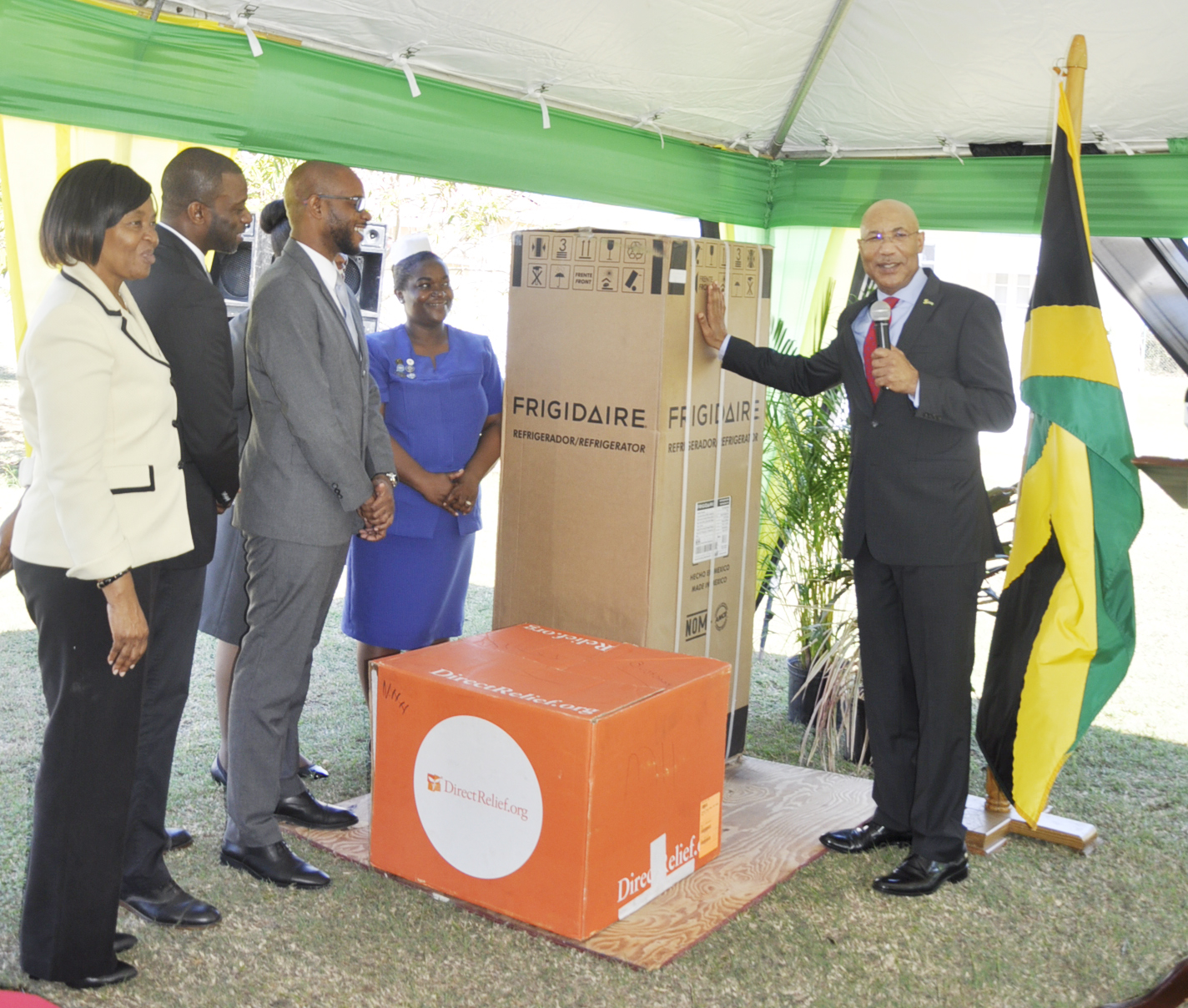 Upon entering the Learning Center at the Bustamante Hospital, Their Excellencies were greeted with a beautiful 'welcome song' crafted and performed by the children and staff. Almost speechless by the hope and optimism in the room, The Governor-General expressed his sincere thanks. "Thanks you for the way you encourage us to keep on doing what we do. We came to cheer up the patients and we were the ones receiving encouragement", His Excellency stated.
On the Noel Holmes leg of the tour His Excellency commented that he and Lady Allen look forward to the visits as their way of making patients and those who care for them feel special and appreciated.
The presentations were made possible by way of donations from Singer Jamaica Limited and the Issa Trust Foundation