Governor-General the Most Honourable Sir Patrick Allen in a thought provoking and electrifying speech inspired students and teachers at the Knox College to rise above challenges, seize the moment and succeed.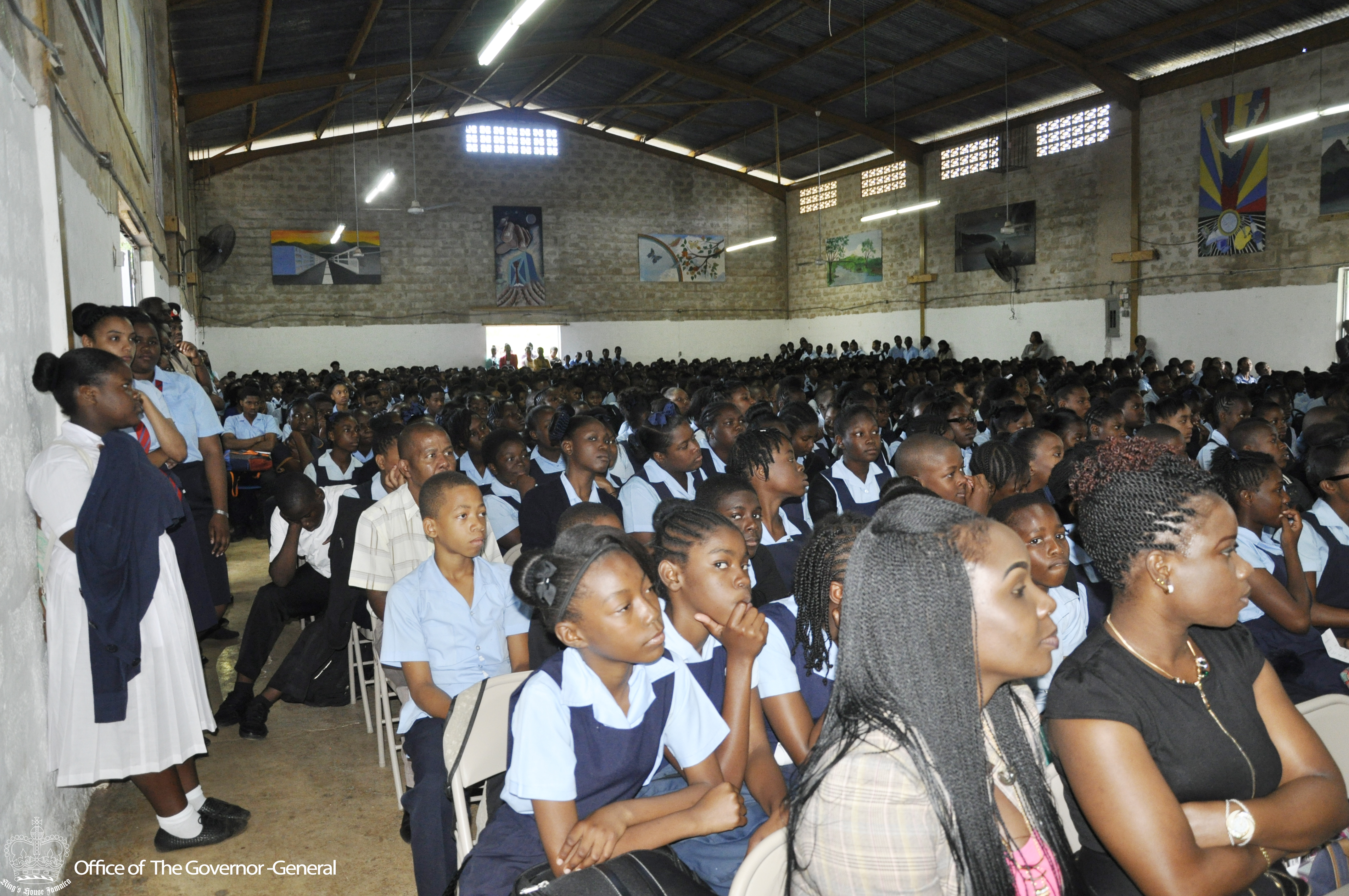 Speaking at his annual school tour designed to coincide with the institution's 70th anniversary celebration yesterday (March 23, 2017), His Excellency told a packed auditorium at the Spalding based campus that, "many person's achievements were born out of difficult periods when they decided that they must defy the odds and succeed."
In emphasizing the importance of education, The Governor-General told his rapt audience that it is the most important acquisition for young people to move from poverty and ignorance to a position of influence.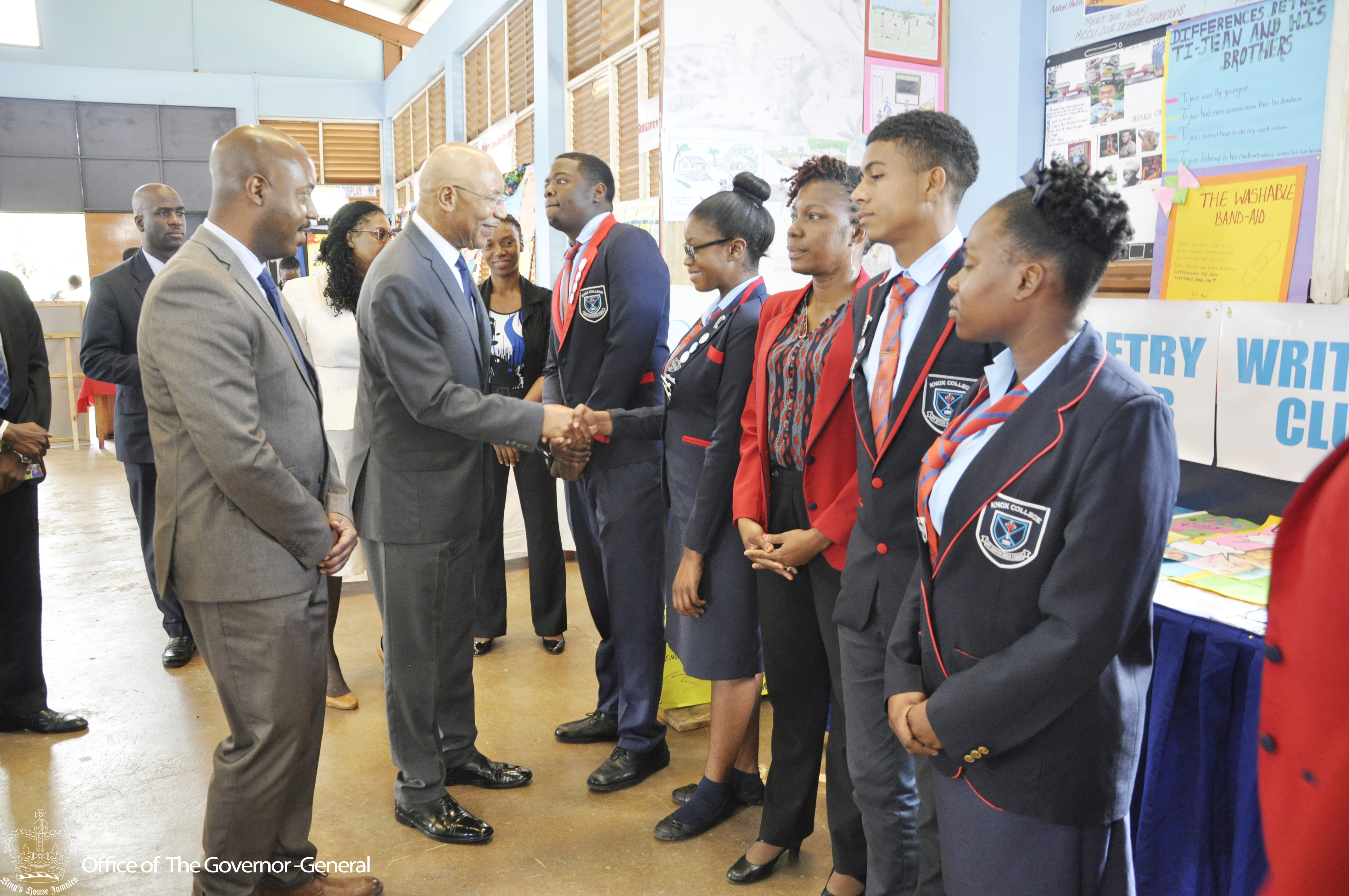 "Today is a demonstration of the 'Culture of Excellence' that is being nurtured here, and I applaud the teachers for helping to engrain that keen sense of corporate social responsibility in each student," The Governor-General also observed.
Highlighting the success of Abrahim Simmonds, a Governor-General – I Believe Initiative (IBI) Ambassador and this year's Queen's Young Leader Awardee for Jamaica, His Excellency shared how Abrahim is inspiring and energizing communities through his own Governor-General endorsed youth empowerment initiative, JAYECAN.
"Tap into useful and reliable resources in your teachers, parents and mentors…Be an IBI Ambassador and help to spread positive values and 'gleams of hope all across our country,'" Sir Patrick Allen encouraged the students.
Also explaining the formation of a pearl which is the result of agitation and irritation, The Governor-General reassured students that, at Knox, "your pearl within is being formed."
"There is no reason you who have sight, brain, hands and feet – cannot do well regardless of any challenge that you face," The Governor-General stated.
In the wide-ranging address The Governor-General also urged students to be more careful in their environments, and parents and teachers to be more protective of the children in light of the recent abduction of women and children.
"It is everybody's business to 'shun the negatives' within homes, schools, communities and even our churches," Sir Patrick Allen charged.
Meanwhile, Mr. Alexander Borne, Principal of Knox College shared his elation about the The Governor-General's seminal visit and tour of the institution at a time when they are 'Celebrating Excellence, Inspiring the Future.'
The occasion was attended by government officials, business leaders and stakeholders of education.