Onel Harrison, the first 'I Believe' Initiative (IBI)/Monroe College/Goren scholarship recipient has successfully completed his studies, obtaining a Bachelor of Science degree in Computer Information Systems from Monroe College (New York) with a 3.985 GPA.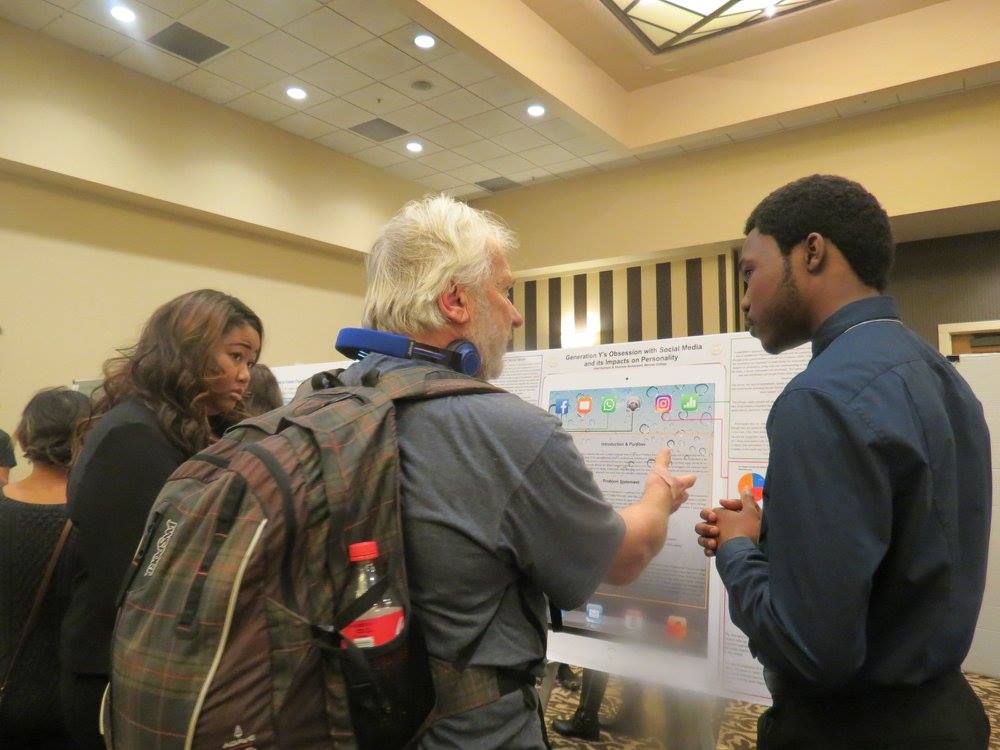 A graduate of Ardenne High School in Kingston, Onel was awarded the IBI/Monroe College/Goren Scholarship in 2014 by Governor-General Sir Patrick Allen, who at the time said the intent was to "provide opportunities for the development of Jamaica's human resources to first world levels."
Onel is not a newcomer to academic excellence. Raised in deep rural St. Mary, he demonstrated academic brilliance and skipped the third grade while attending Preston Land Primary School. He switched to Port Maria Primary and was Head Boy while preparing for the GSAT exams which he aced and gained a place at Ardenne High School. In 2012, he placed first in Jamaica and ranked fourth in the Caribbean for passes in Information Technology at the CSEC level. At Monroe College's New Rochelle campus in New York, Onel embraced his studies full force and was named to the President's List of Honours for Superior Academic Performance every semester between 2014 and 2016.
His consistent academic performance earned him a place in the Monroe College Honours Programme, leading to travels to Seattle, Washington and Cambridge, Massachusetts to present research papers and posters. At the National Collegiate Honours Council in Seattle, he co-presented his research poster titled 'Generation Y's Obsession with Social Media and its Impacts on Personality' with his research partner. Over at the Northeast Regional Honours Conference at Cambridge he and his research partner examined the impact of film on socialization, focusing on the 'first date' experience.
As part of his studies Onel interned as a Systems Analyst at Con Edison, New York's most dominant power company. While there, he worked in the Environment, Health and Safety Division, aiding in the development of an application to manage systems requests from its over 200 employees.
In the Spring of 2016 he completed a second internship at MustWin, LLC in San Francisco working as a CODE2040 Fellow and Software Engineer. The CODE2040 Fellows programme brings together top college-level black and Latino engineering talent who want to access the Innovation Economy but are oftentimes overlooked. Participants in the CODE2040 Fellows programme get to network with titans in the software industry and gain valuable career experiences.
Onel explained that he gained a lot of exposure from interacting with professionals employed to technology companies including Google, LinkedIn, Pandora Radio and Lyft. He was able to develop his technical skills and also learn about raising capital to start his own IT business.
Onel was very active on campus and demonstrated that equilibrium can be reached between academic and social life. As a member of the Monroe College Honours Programme, he performed community service activities at various organizations. He also served as systems administrator to the Meals on Wheels of New Rochelle, which is a non-profit organization. In addition, he was also Resident Assistant, IT Student Association President, Honours Board Vice President and student mentor.
Onel credits his personal and academic success to his parents as well as his upbringing. He comes from a devout Adventist family where his mother is a teacher by profession and his father worked with the Child Development Agency as a Probation and Aftercare Officer. "I was a normal country boy. I played cricket and football all the time; got messy whenever I could," Onel said of his childhood. He has participated in the Jamaica Cultural Development Commission's speech, drama, music and culinary festivals and once harboured the thought of becoming a doctor.
The genesis of the IBI/Monroe/Goren Scholarship dates back to the first staging of the annual IBI Youth Consultative Conferences (YCC) in 2012, where the focus was on enabling technologically savvy young people to create their own employment. From those conferences however, it was recognized that information technology skills needed to be properly developed and certified, whether through scholarships or networking with businesses in the IT sector.
The IT Scholarship was facilitated through the efforts of former Consul General of Jamaica to New York, Dr. Geneive Brown Metzger. Monroe College provided free tuition while books and related expenses were covered by James and Manuela Goren, who are friends of the 'I Believe' Initiative.
Onel's application for the international student's training programme is pending and he is currently seeking full-time software engineering roles in order to take advantage of that training opportunity. His commencement will take place in June 2017.
Governor-General Sir Patrick Allen and the I Believe Initiative are proud of Onel Harrison's outstanding performance and academic achievement and extend best wishes for the next phase of his journey.