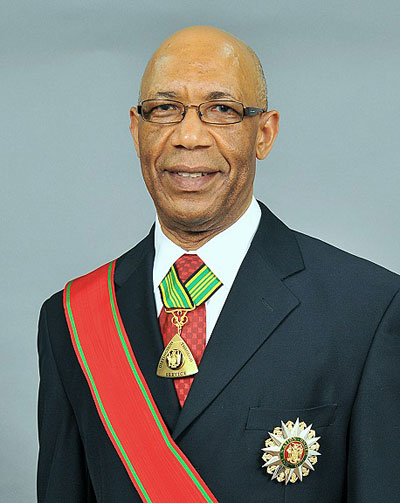 Governor-General, His Excellency the Most Hon. Dr. Patrick Allen, has said that Jamaica has the ability to achieve greatness despite the current difficulties with which the country is confronted.
Delivering the main address at the 'I Believe' youth breakfast for the county of Surrey, held on Wednesday (June 3) at the Frenchman's Cove Hotel in San San, Portland, Dr. Allen stated that he is a passionate believer in the country's ability to rise above challenges and do what is necessary to remain on the cutting edge of the development process.
Noting that the country is highly regarded in the international community, Dr. Allen said that the youth have a responsibility to build on that reputation, through their positive contribution to the country's development.
He exhorted them to embrace the fundamental principles and values, which form the pillars on which great nations stand, adding that as Governor-General, he is fully committed to inspiring Jamaicans to combine their efforts and strengthen the resolve to make Jamaica great.
The breakfast meeting was part of a campaign initiated by Dr. Allen to inspire and motivate young people across Jamaica to achieve their full potential.
During the function, the participants, comprising students from institutions in Kingston, Portland and St. Thomas, voiced their hopes and aspirations for the building of a better Jamaica, including the need for programmes targeted at young people.
Among the programmes proposed by the students during the discussion segment, which was moderated by Editor in Chief of the Gleaner Company, Garfield Grandison, were: the provision of more skills training in schools; the involvement of more young people in agriculture; more responsible parenting in the society; and creating more opportunities for young people as a means of preventing crime and promoting social and economic empowerment.
Others present at the function included Custos of Portland, Roy Thompson; who gave the welcome, Custos of Kingston, Cannon Weevil Gordon; Custos of St. Thomas, Marcia Bennett; Managing Director of the Gleaner Company, Oliver Clarke; and Justice of the Peace, Marigold Harding, who represented Custos of St. Andrew, Carmen Stewart.