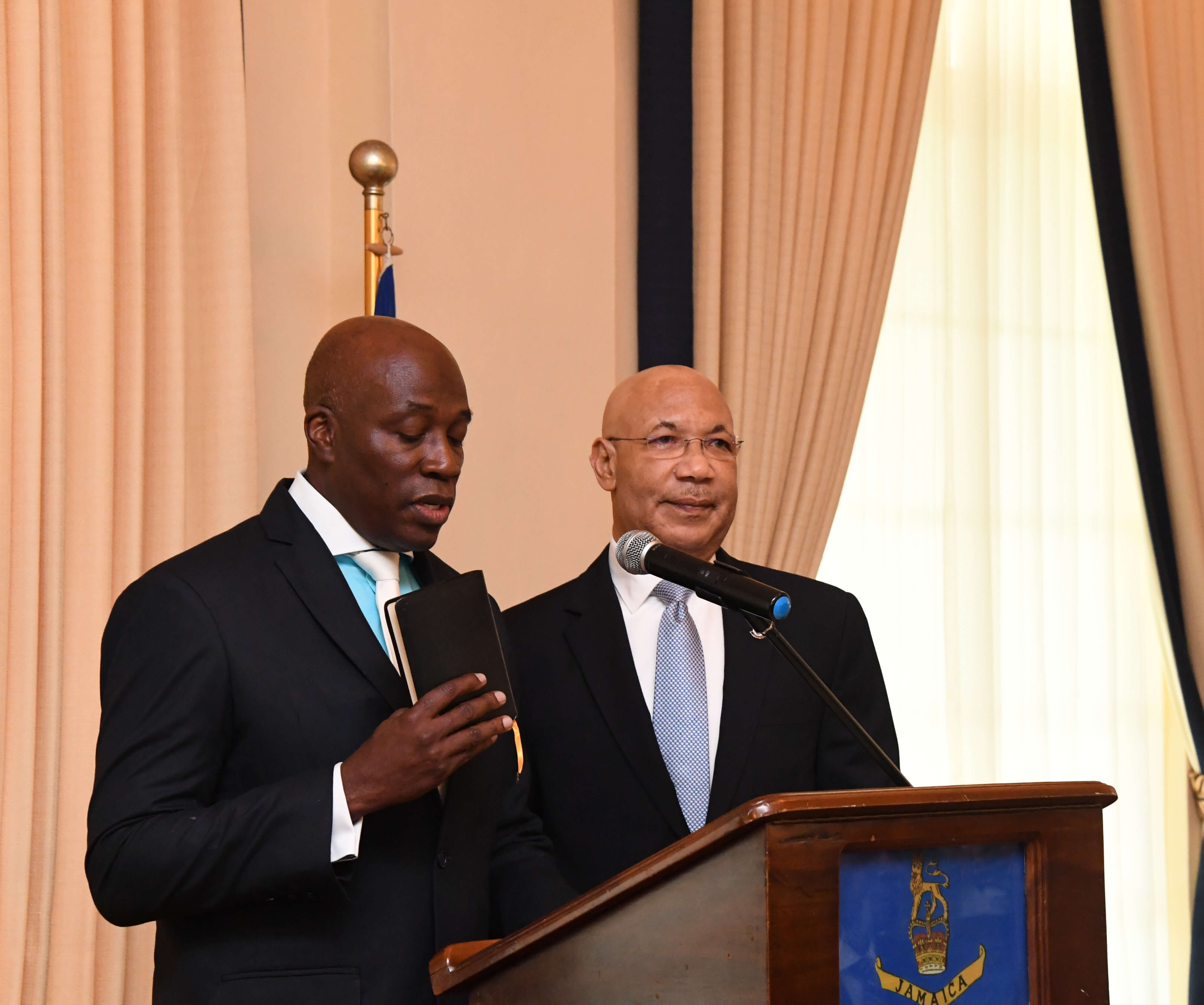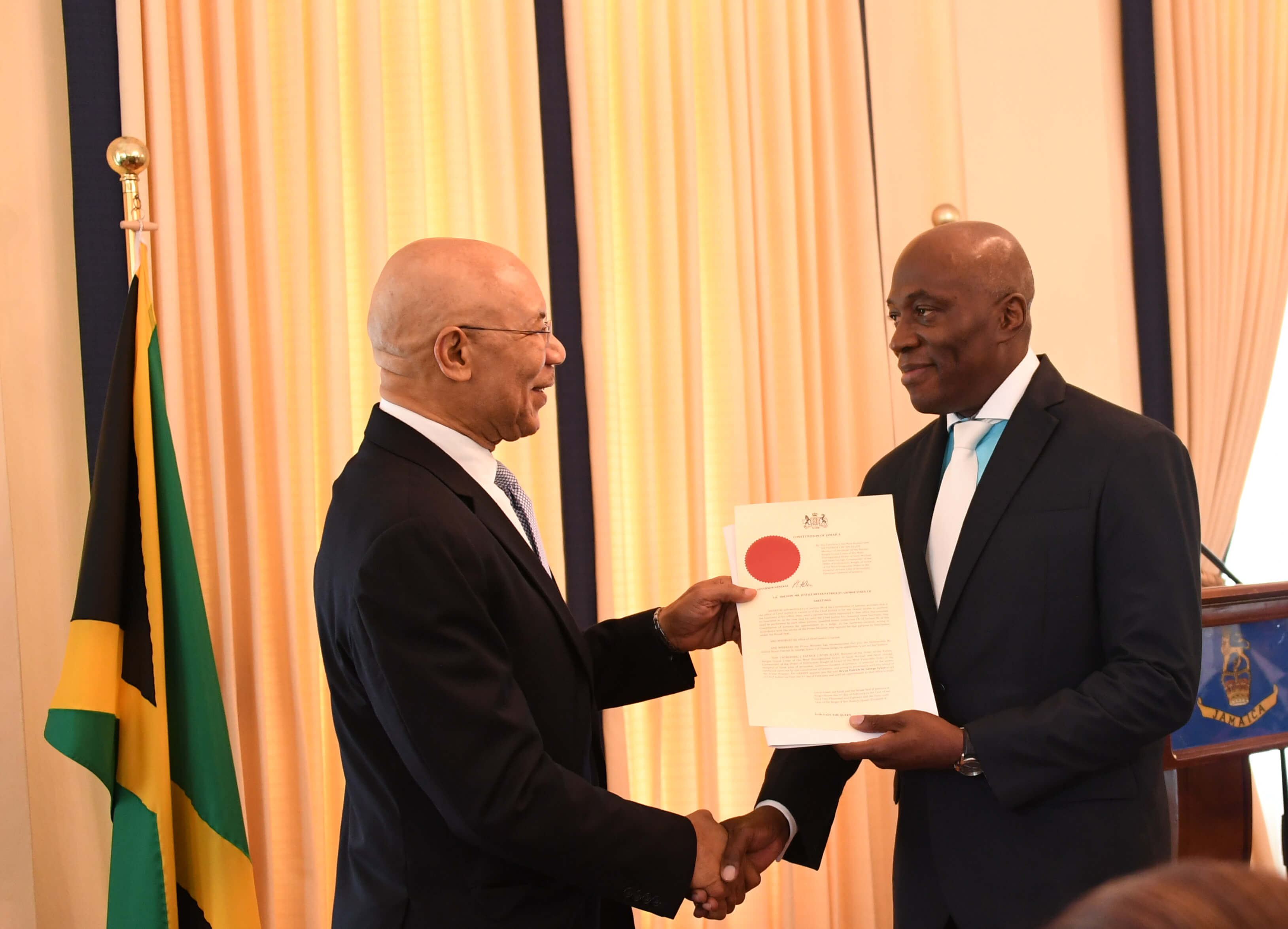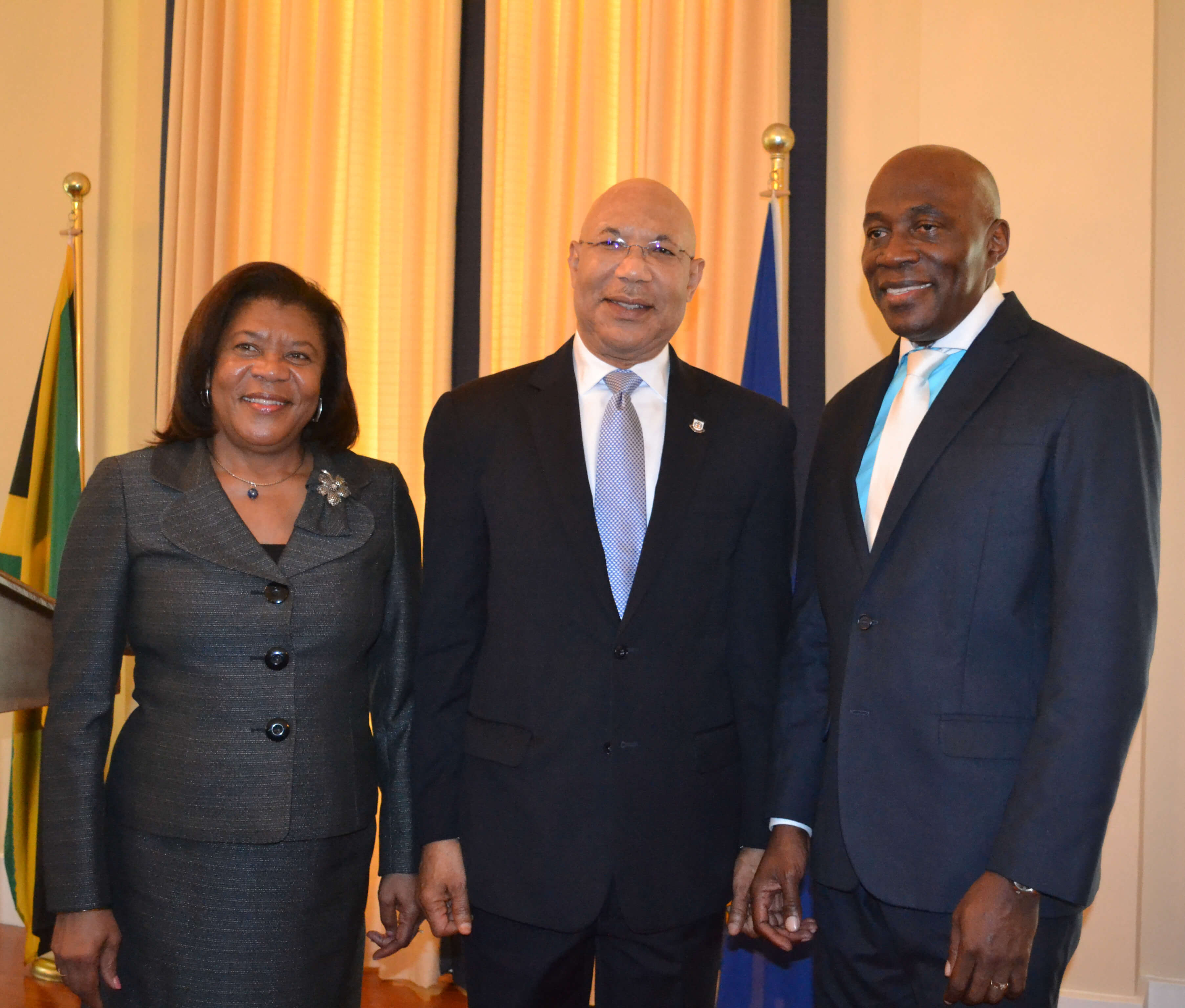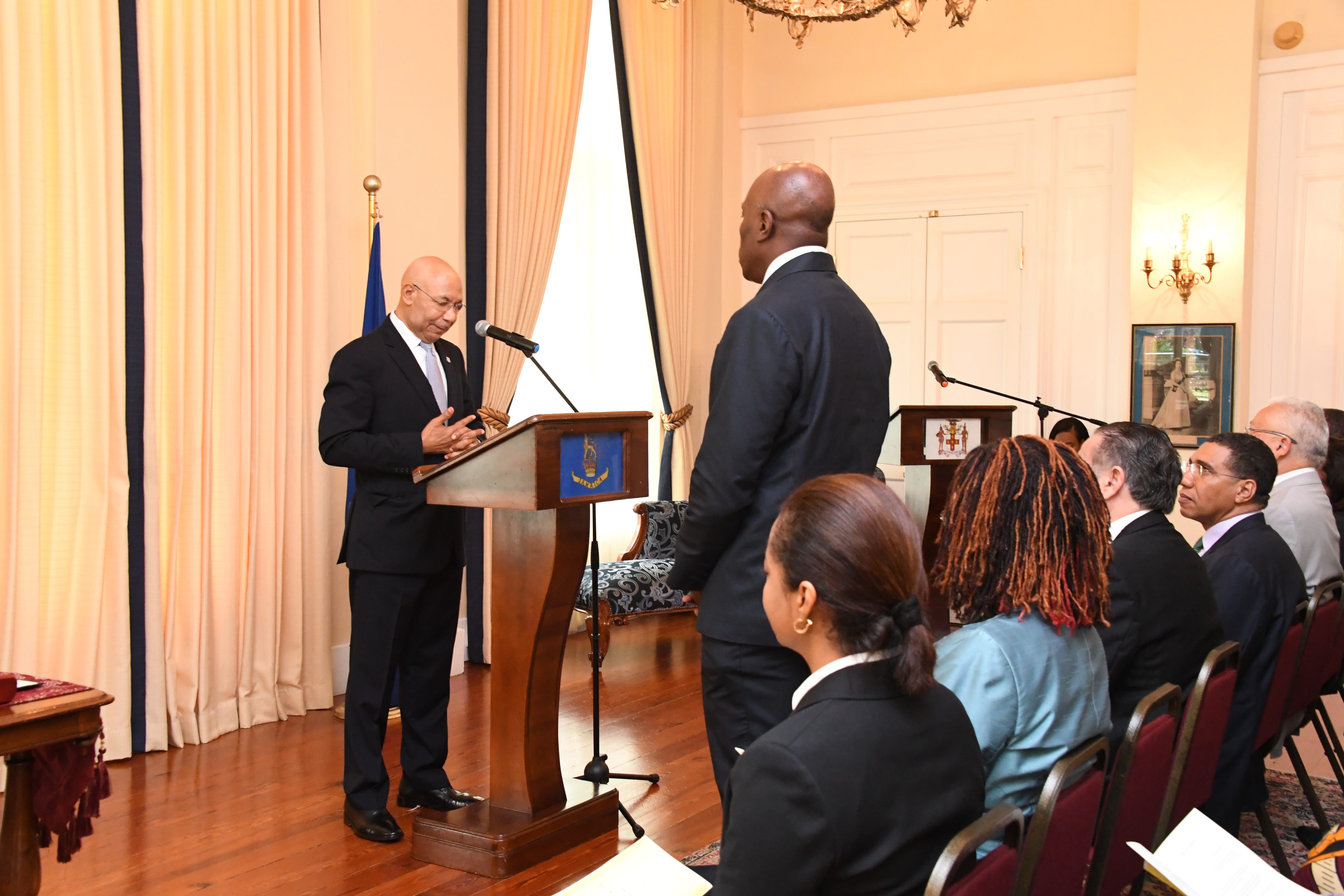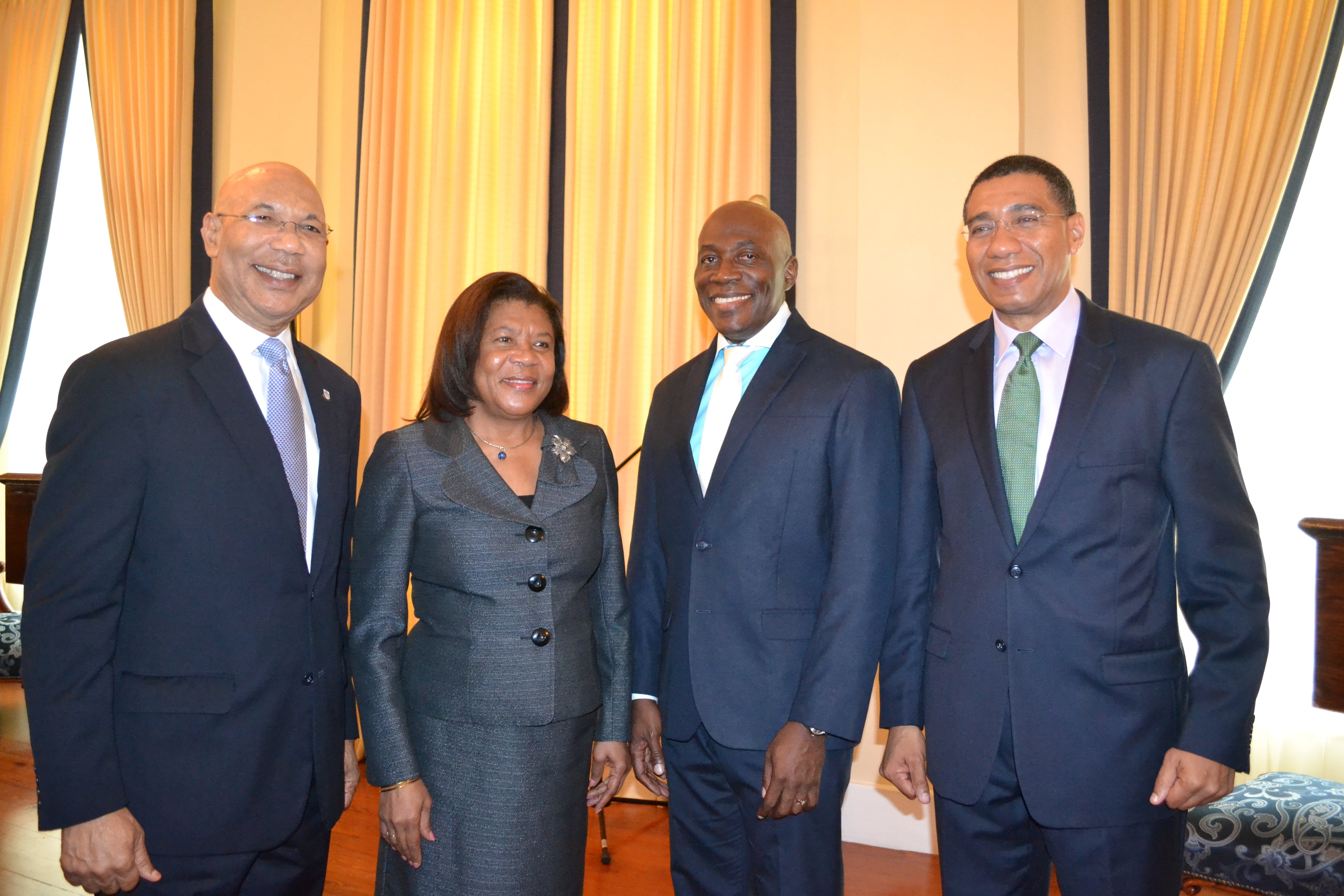 A day before his 57 birthday, His Honour Mr. Justice Bryan Sykes today (Feb. 1) took the oath of allegiance and the judicial oath as acting Chief Justice of Jamaica effective immediately. Justice Sykes becomes the country's 8th judicial head since independence.
He was sworn into office by Governor-General Sir Patrick Allen this morning before an audience comprised of Prime Minister Andrew Holness, Justice Minister Delroy Chuck, Attorney-General Marlene Malahoo Forte, President of the Senate. Tom Tavares-Finson, outgoing Chief Justice Mrs. Zaila McCalla, other members of the Judiciary and his family.
Speaking at the swearing-in ceremony at King's House Sir Patrick Allen noted that Justice Sykes who has given over thirty years of service to the legal profession is a "skilled jurist" with a broad knowledge of the judiciary and its intricacies.
"His training, practice and exposure will inure to his advantage as he assumes this position at a time when our country is at the cross roads and needs the active voice of the Judiciary to send the strongest message that we are a country of law and order," the Governor-General said.
The importance of 'law and order' was further emphasized by Prime Minister Andrew Holness who also stated that the timely discharge of justice was his primary consideration in exercising his authority to select the new Chief Justice. "I believe that the selection that I have made by the authority invested in me (and in accordance with the power invested in the Office of The Governor-General) is the best way to advance the public interest and strengthen the rule of law and timely justice outcome."
He added that Justice Sykes is erudite and will also focus on efficiency which is the "loud clamor of the public."
For his part, the new Chief Justice in his remarks said that the court system must strive to reach a state where there are definitive dates for each of the stages through which cases must pass before they are discharged from the system. He said personal efficiency, court mechanism from entry to disposition of cases and remote access using technology, are instruments which can assist in the timely delivery of judgement.
Outgoing Chief Justice Mrs. Zaila McCalla was lauded at the ceremony for her service to Jamaica. Sir Patrick Allen expressed thanks for the able and dignified manner in which she led the judiciary since 2007, making her nation proud in the process.
"Chief Justice McCalla, has made Jamaica, her family and her gender proud. We observed, with satisfaction, the way in which she strengthened the Judiciary by the programmes and strategies implemented, the leadership and mentorship she provided to young and mature Judges alike; as well as her sound judgment, diplomacy, sagacity and quiet confidence," he said.