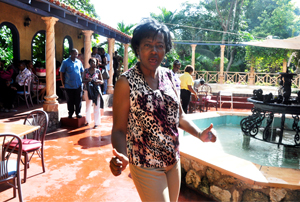 The King's House Staff Fun Day held at Konoko Falls & Park in St. Ann on Friday, December 18, 2015 was a success with its huge staff turn out.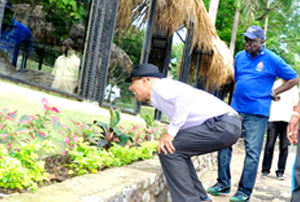 Spearheaded by the Governor-General Secretary, Mrs. Dionne Daniel and team, the event is still being hailed a "most enjoyable affair" because of the fun, games, great food and fellowship made available for all to indulge.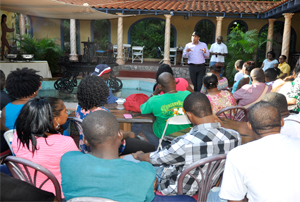 The day's activities which included, a tour of the property, climbing the falls and swimming in the river had a huge impact on the integration of staff as a work family. 
His Excellency, The Governor-General who by all indication was very happy to be treating his staff to such a great day, used the occasion to express his appreciation for them being on his team and assured everyone of the importance of their contribution to the functioning of his office. 
In the pleasantry of the afternoon, Christmas spirit permeating the atmosphere and the sun about to set, His Excellency, Sir Patrick Allen spoke briefly on the importance of family and wished everyone and their loved ones best wishes for the season and the year to come.