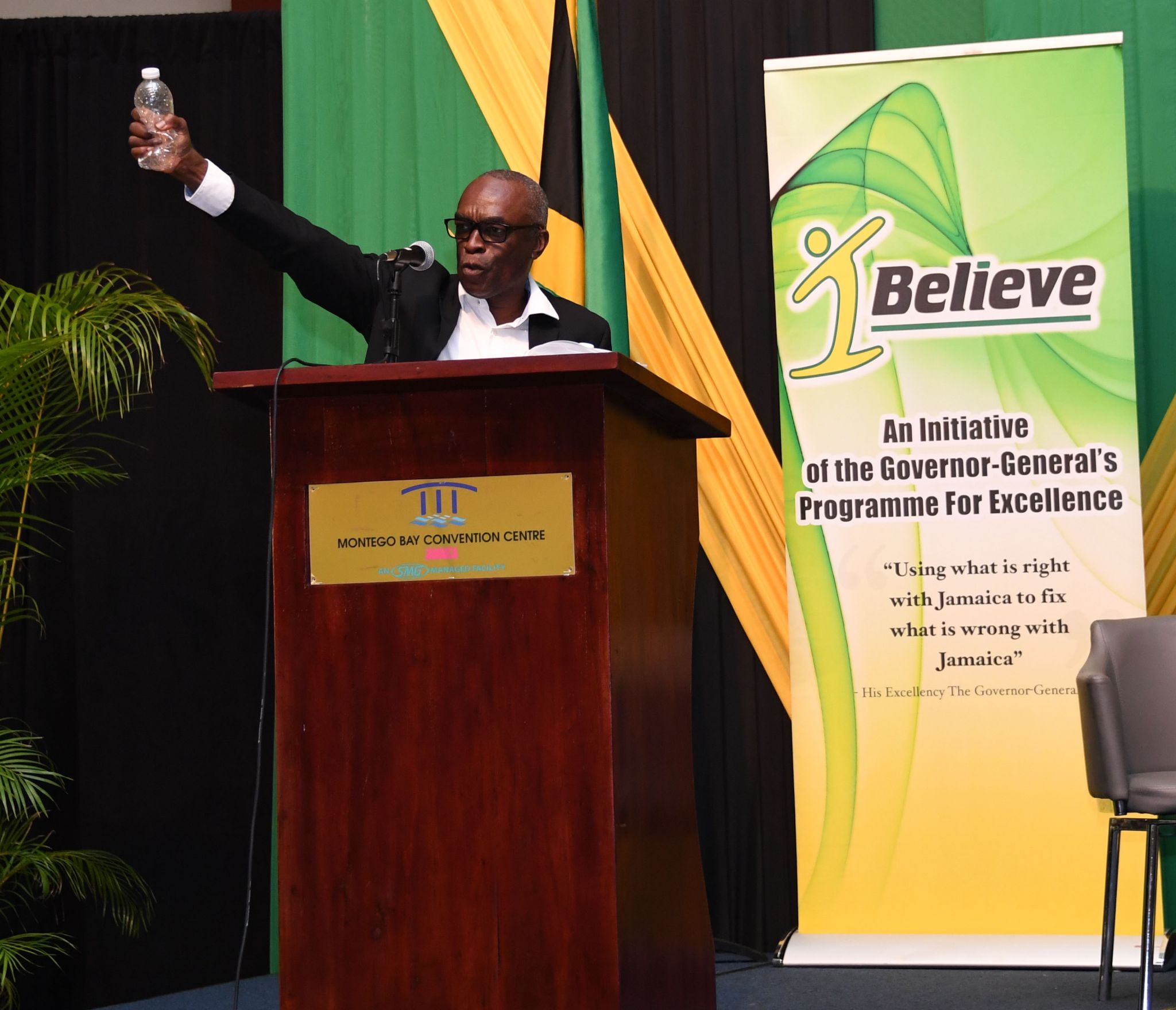 The 2018 staging of the Governor-General's I Believe Initiative (IBI) National Youth Consultative Conference held at the Montego Bay Convention Centre in St. James was a resounding success.
The over one thousand youth delegates in attendance were engaged in interactive sessions throughout the day on a range of topics geared toward empowering the participants and stimulating mental wellness.
Custos of the Parish of St. James, Hon. Conrad Pitkin welcomed the delegates and encouraged them to take full advantage of the day's activities.
Governor-General of Jamaica, Sir Patrick Allen for his part, implored the youth to ensure that despite whatever external influences may come, they remember to value and appreciate themselves.
"No matter how many likes you get on Instagram or Facebook, whether 1,000 or 1 million, you must love, appreciate and believe in your own thoughts and abilities," urged Sir Patrick Allen.
Main Presenter at the conference Prof. Wendel Abel kept the delegates on their feet during his interactive session which addressed personal development and success. He outlined the importance of staying focused on desired targets and remaining motivated to carry out the necessary steps to achieve planned outcomes.
Also speaking at the conference, presenter Dr. Donovan Thomas reminded the students in attendance of the importance of giving support to their peers during challenging times, while also being vigilant to identify instances where individuals may be in need of additional help."Many times, the signs are visible that persons have lost hope and may be contemplating drastic measures. If you can inform someone who can intervene, you may be able to save a life" explained Dr. Thomas.
The National Youth Consultative Conference is an annual event which targets youth between 17 and 35 years which provides a forum for constructive dialogue toward empowerment and developmen