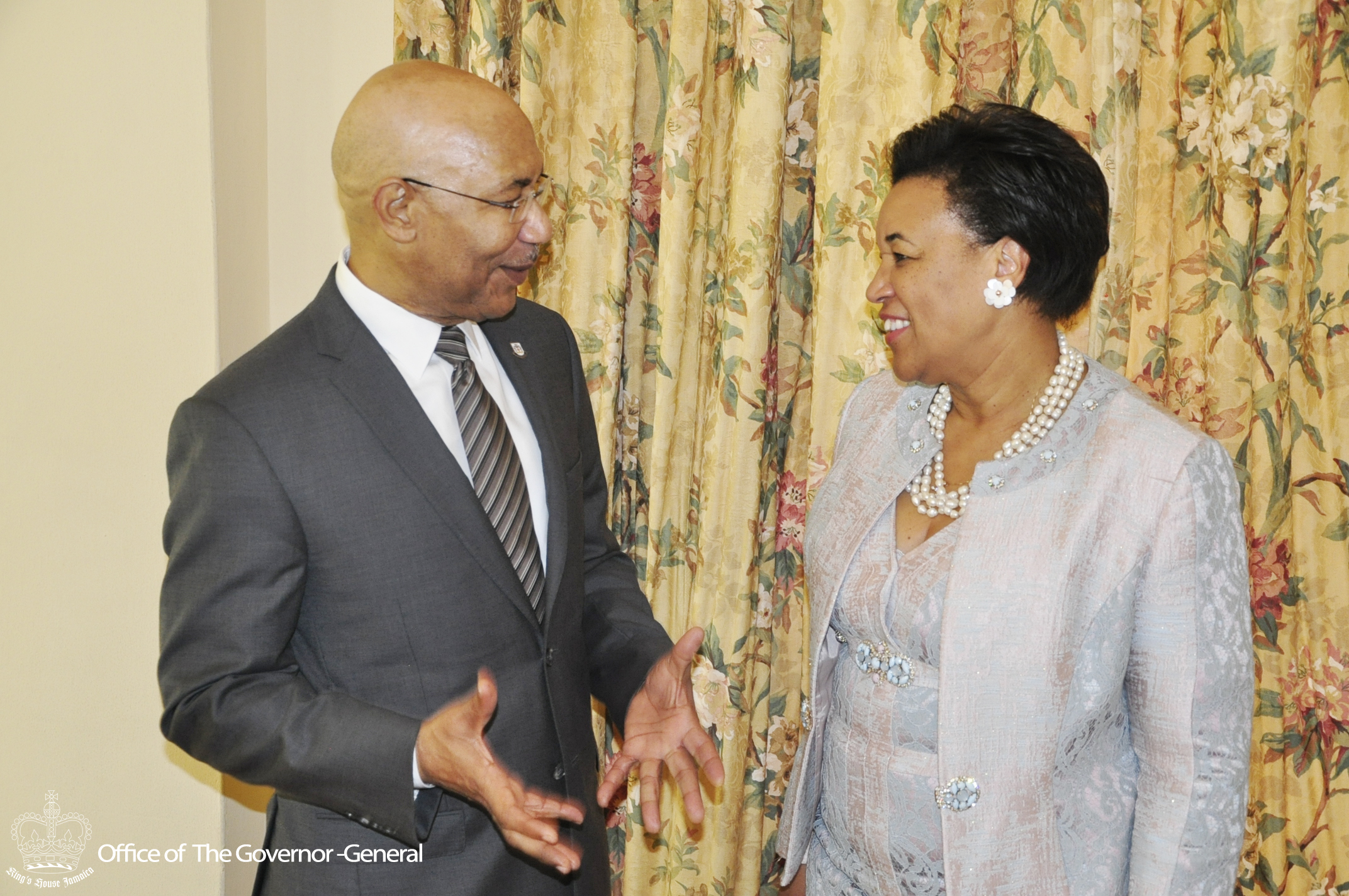 His Excellency, Governor General the Most Hon. Sir Patrick Allen, cordially received the Right Honourable Patricia Scotland, QC, newly installed Commonwealth Secretary General, on her first official visit to Jamaica, on Tuesday (April 26).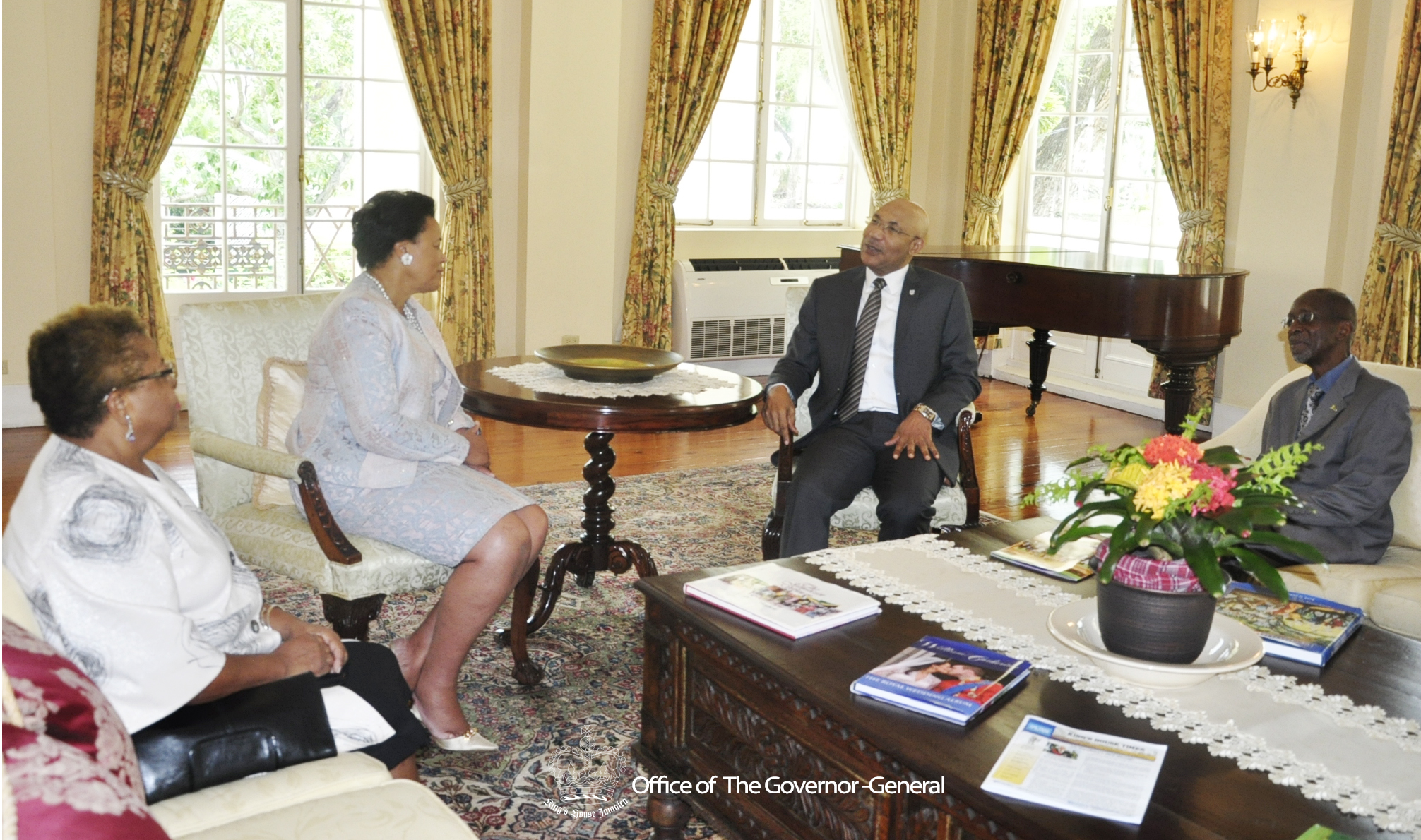 The Right Honourable Scotland who took office as Secretary General of the Commonwealth on April 1, selected Jamaica as one of her first ports of call, to discuss with The Governor- General and newly elected Government, opportunities for regional development.
She is slated to meet with the Prime Minister, Leader of the Opposition and Speaker of the House of Representatives on the first day of her brief visit.