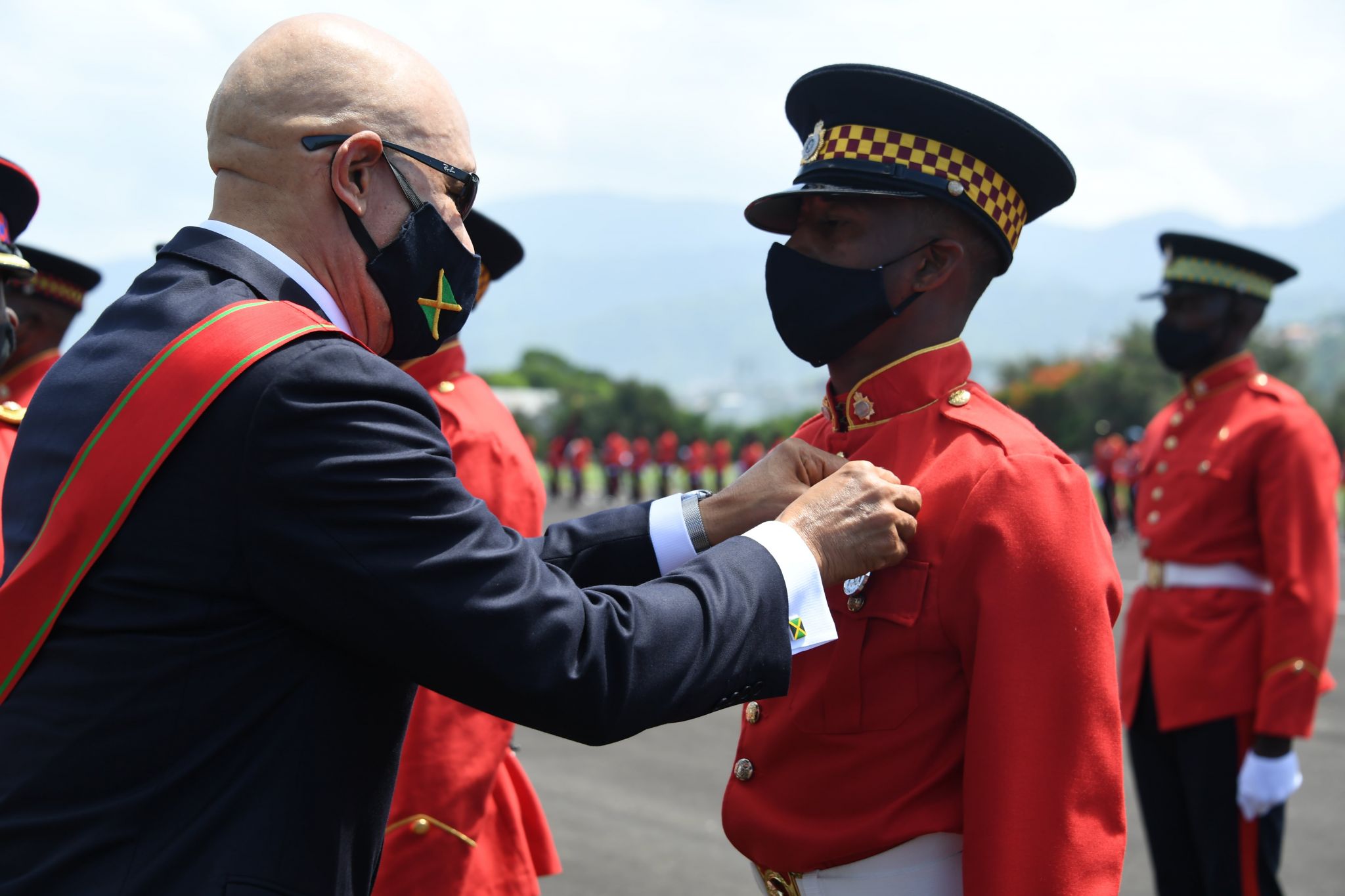 In a ceremony held at the Jamaica Defence's Polo Field (July 30th), His Excellency awarded seventy (70) servicemen and women medals of honour for general service. The presentations were made at a parade to mark Armed Forces Day, highlighting the continuation of the profession of arms and of national service in the military.
The annual occasion and military masterpiece, officially began with His Excellency mounting the saluting dias and receiving the Royal Salute, prior to his inspection of the guard that stood bearing the Regimental and Queen's Colours.                   
The slow and fast March Pasts at the regulatory pace of 65 paces to the minute, and120 paces to the minute respectively, saw five guards representing the brigades of the JFD- battalions of the Jamaica Regiment, Maritime Air Cyber Command, Support Brigade, Caribbean Military Academy and Jamaica National Reserve serving in Her Majesty's Army.
In his message the Governor-General said, "Armed Forces Day 2021 provides us with an opportunity to recognize and thank our soldiers for their dedication to duty." Armed Forces Day is aimed at recognizing and awarding all branches of the force and its service personnel.
The event concluded with a fly past by the JDF Air Wing and entertainment by the Military Band.