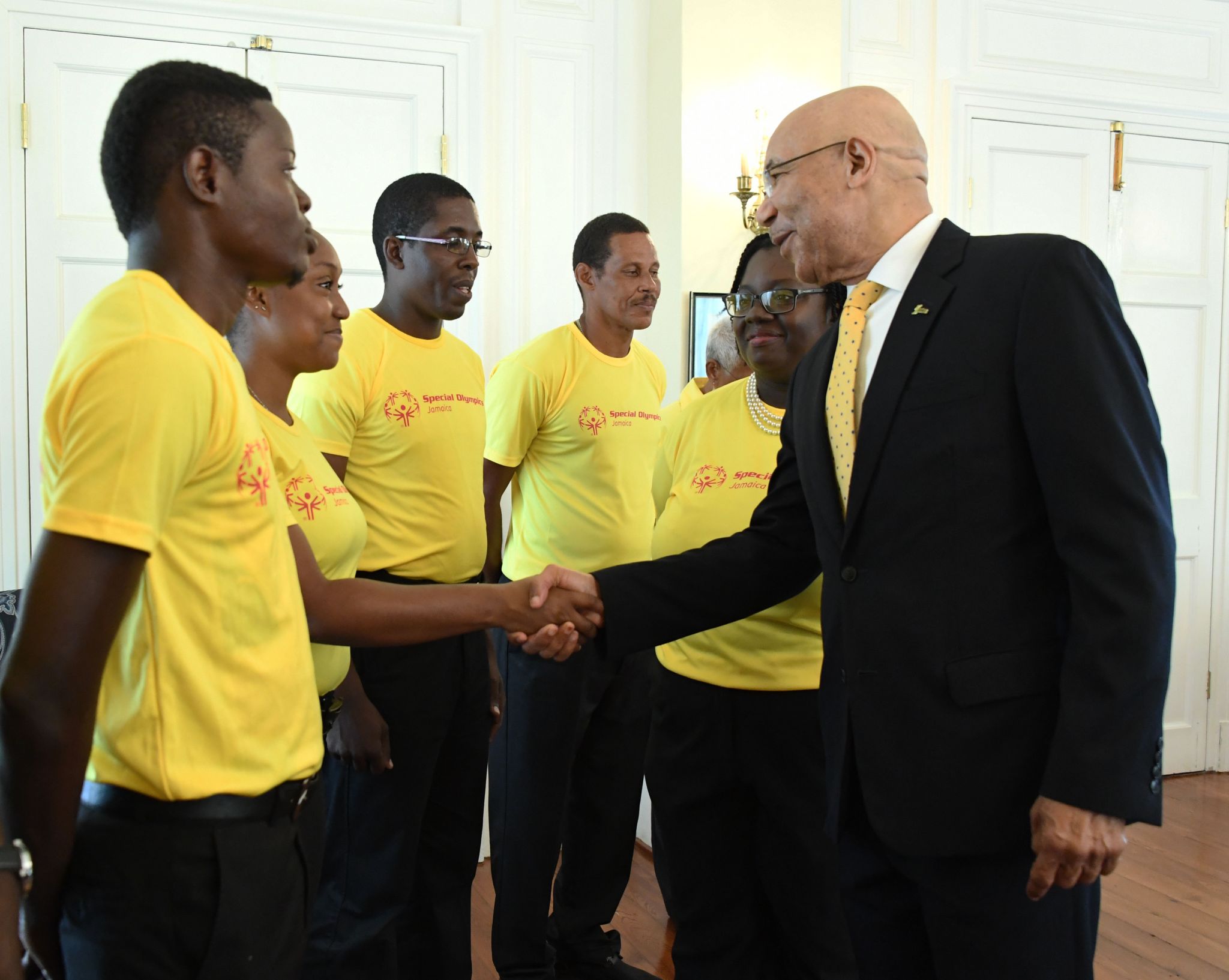 "Do well!" were the word of encouragement from Governor-General Sir Patrick Allen to 23 members of the Special Olympics Team who paid a Courtesy Call on him at King's House a few days before their departure to Abu Dhabi last week.
The Governor-General said Jamaica was fortunate to have ambassadors who always did well for the country. He observed that once people were in love with their country they would always do their best as they had the right values and perspectives.
Sir Patrick told the Team to enjoy the country while they were there, learn a little about the foods and culture, always be polite, and appreciate what was offered to them. He added that the experience would be life changing and it would make them persons who are more global.
Andrew Harris (Volleyball) presented The Governor-General with a photograph of the full Olympics Team, and a baseball cap.
The Special Olympics Team has been training for the past three years for this event. The Jamaican delegation of 98 persons is the largest from the Caribbean, and is comprised of 73 athletes, 22 coaches, two (2) officers, and one (1) medical doctor.