Two attorneys, one in training and the other in practice, and a Bishop, brought pride to the parish of St. James last week as they were among fourteen recipients of the Governor-General's Achievement Award (GGAA) for the county of Cornwall. The three, Demoy Kerr, Malike Kellier and Bishop Dr. Robert Coates, were awarded for volunteerism, community service and excellence in areas such as academics and youth leadership, all of which contribute to nation building.
Speaking at the awards ceremony held at the Everglades Centre in Black River, Governor-General Sir Patrick Allen said that the selfless acts of volunteerism and outstanding educational attainment of the recipients, speak to the gains to be had when an individual's objectives and actions stem from a pure heart. "These awardees have used their God-given talents to give back and help others; they have become beacons of hope in many communities," the Governor-General stated.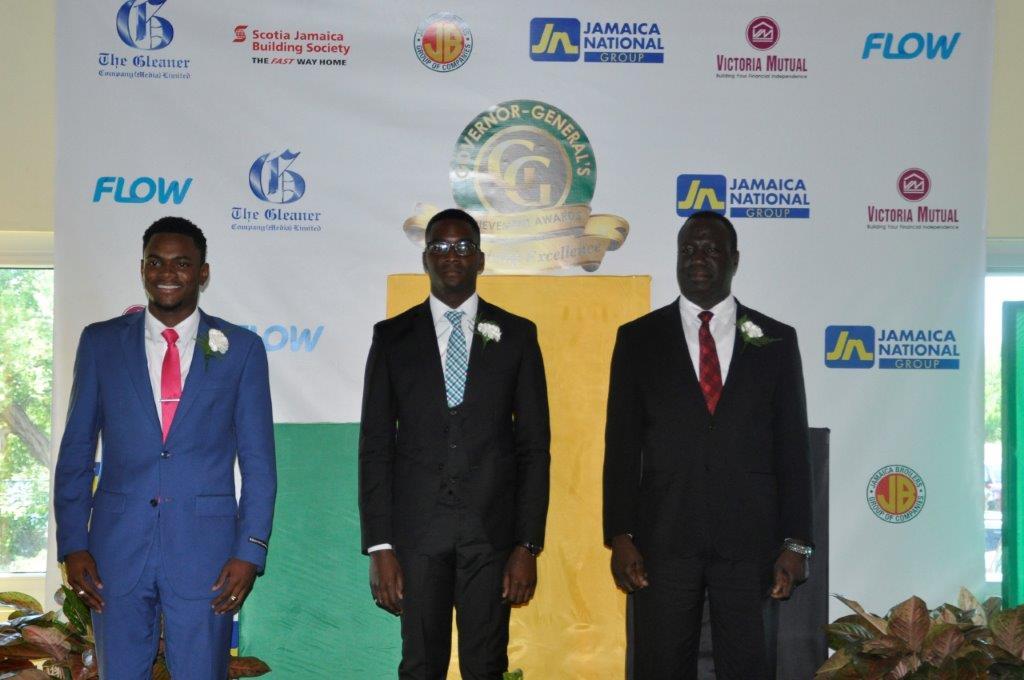 He added that with sacrifice and self-discipline, the awardees have used their various projects to "harness the potentials of many of the nation's young people and are directing them into purposeful aims and positive actions." For this he said they are deserving of commendations.
The Governor-General's Achievement Awards Programme is in its twenty-sixth year and is being observed under the theme: 'Inspiring and Energizing Communities to Serve.' Noting that the theme connotes 'action' Sir Patrick Allen said that as the programme enters a new epoch, prospective awardees will have to renew their commitment and duty of care to each other.
"We have seen through the media a number of nefarious activities in which our young people are involved and being harmed on a day to day basis. As an extended family we must take the necessary action, reevaluate ourselves and strive to embark on activities which will strengthen and energize our values," Sir Patrick Allen said.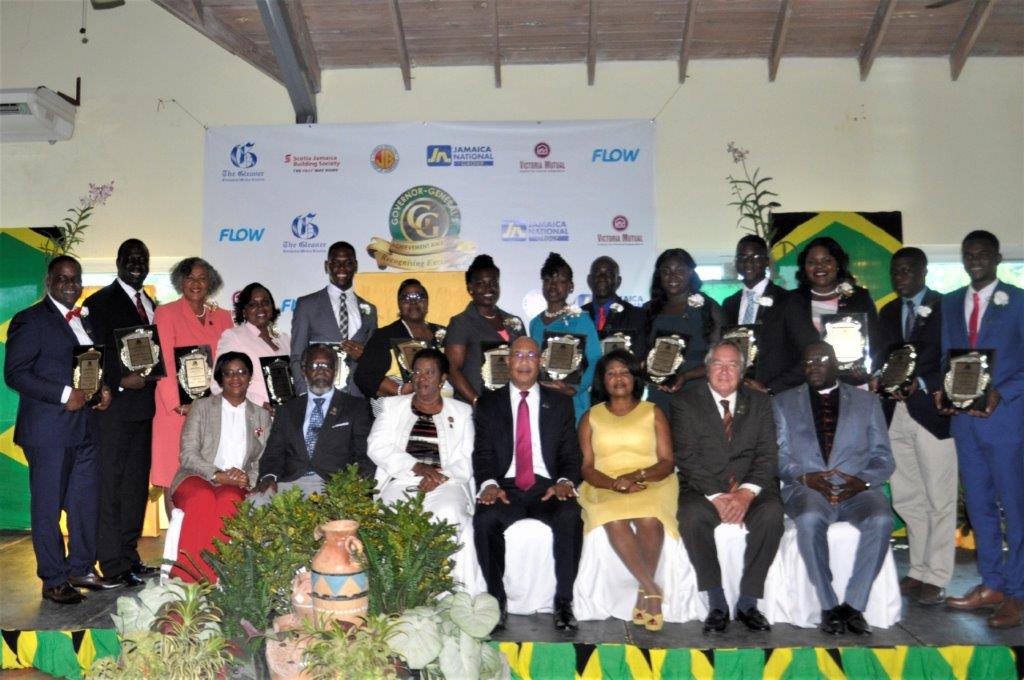 In her remarks, the Honourable Beryl Rochester, Custos of St. Elizabeth and host of the Cornwall county awards ceremony, commended the recipients for adding value to their communities and for offering themselves in service to Jamaica. She urged the recipients to continue using the positive things about Jamaica to change the problems facing the country.
Other speakers included Mrs. Maureen Hayden Cater, Managing Directors of JN Bank who brought greetings on behalf of the corporate sponsors and Dominic Jean-Luc Blair, from St. Elizabeth who responded on behalf of the recipients.
The GGAA was established in 1991. Its mission is to recognize and empower Jamaicans at home and in the Diaspora to believe in themselves and achieve their God-given potential while contributing to nation building. The corporate sponsors are the Gleaner Company (Media) Limited, Jamaica National Group, Victoria Mutual Building Society, Scotia Jamaica Building Society, Jamaica Broilers Group of Companies and FLOW.