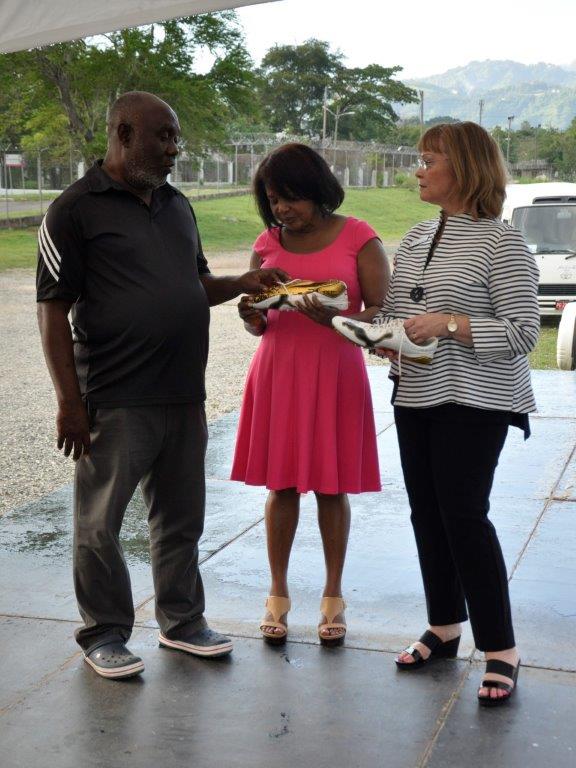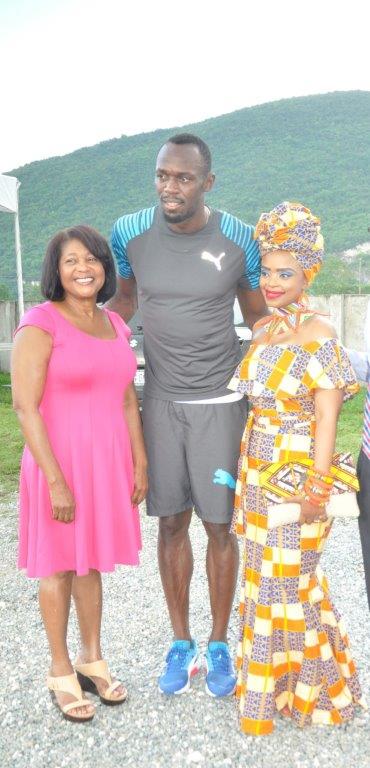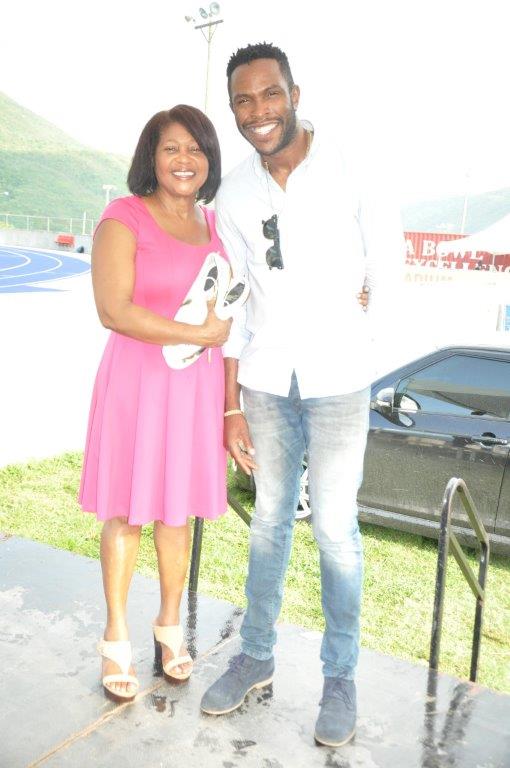 Multiple Olympic Gold Medallist Usain Bolt presented Her Excellency the Most Honourable Lady Allen with one of his white and gold limited edition Puma track shoes in which he trained at the 2009 Berlin Olympics where he won broke the 100meter world record and won gold for the 200metres race.
Bolts offer's is in support of Her Excellency's patronage to the Issa Trust Foundation that has been providing equipment, medical service and treatment for the pediatric ward at hospitals across the island.
Lady Allen who has been patron for the Foundation since 2006 said the track shoes will be auctioned to help raise funds for the Foundation.
Her Excellency further stated that, "Usain willingly came on board to support the work of the foundation three years ago when he initially gave me the track shoes, but today (Wednesday, May 10, 2017) we are renewing that purpose."
The shoes will go on the auction block two weeks ahead of a June 24, 2017 fundraising concert featuring Gammy award winning group, Air Supply, where the auction will culminate.
The presentation was made at the Usain Bolt Track at UWI, Mona to an audience comprising Usain Bolt Management Executives, Ms. Dian Pollard, CEO of the US-based Issa Trust Foundation and other executives, and other local business leaders. Also in attendance was Zoleka Mandela, granddaughter of the late Nelson Mandela, South African Freedom Fighter and President.
The Issa Trust Foundation has contributed over $US10millon dollars' worth of equipment and service to hospitals across the island to date.