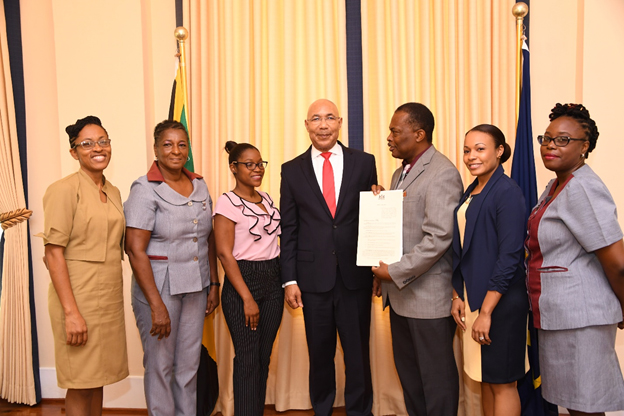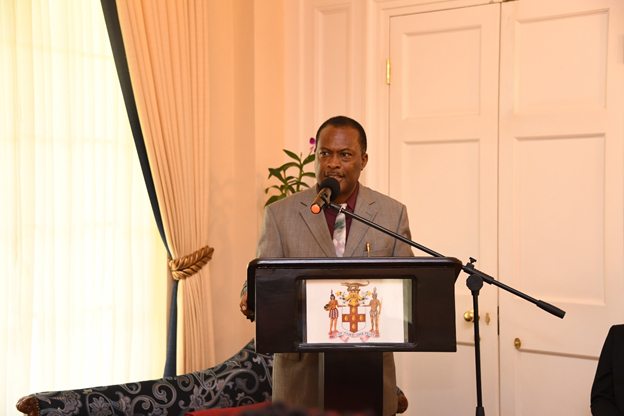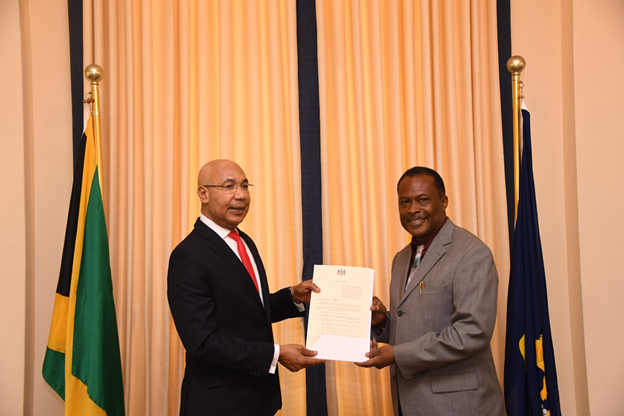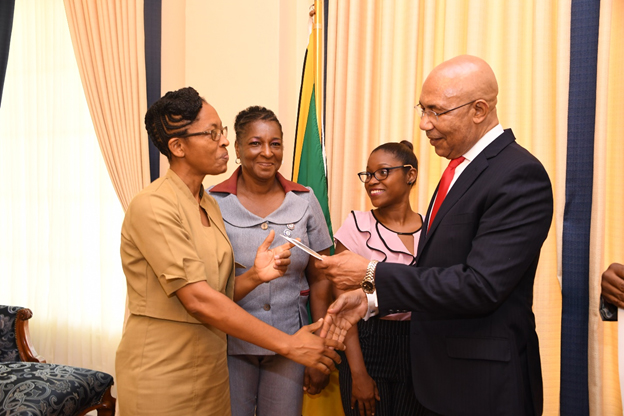 World Mental Health Day will be observed on Thursday, October 10, and last Friday, October 4, Governor-General Sir Patrick Allen read the Proclamation at King's House.  In a rare departure, the Governor-General opted to read the Proclamation which is usually read by the Governor-General's Secretary.
This year, the theme for World Mental Health Day is "Working Together to Prevent Suicide".  In his Remarks, Sir Patrick observed that many times persons committed suicide because they were harshly judged by others in the community for crimes they may have committed.
Noting that many times mental health and suicide were connected, The Governor-General said it was important to get the country to understand that many persons who displayed anger and antisocial behavior needed help,  not scorn and isolation.  He recalled that the issue of mental health was discussed at the 2018 Youth Consultative Conference of the I Believe Initiative and the young people had a robust discussion  in exploring the various aspects of  poor mental health.
Receiving the Proclamation, Dr Kevin Goulbourne, Acting Director of Mental Health and Substance Abuse at the Ministry of Health and Wellness, who led a team of six persons to King's House, thanked The Governor-General for his support.
Dr Goulbourne said that in many instances, mental health patients required treatment as well as psychological support from their families and the community.  Many persons who committed suicide had no previous mental conditions but felt hopeless or overwhelmed by challenges, and took their lives.  He stressed the importance of providing housing, financial, emotional, and spiritual support for persons who faced mental health challenges.
A member of the delegation, Mrs Fay Robinson Tee from the Southern Regional Health Authority presented The Governor-General with an original CD with two dub tracks of mental health awareness songs, one   about senior citizens, and the other about human trafficking.
World Mental Health Day was established in 1992 by the  World Federation for Mental Health and celebrates awareness for the global community to help persons feel hopeful to take action and create lasting change on this important subject.