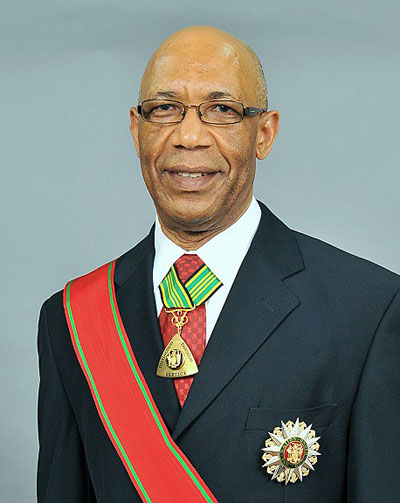 Governor-General, His Excellency the Most Hon. Sir Patrick Allen has called on members of the St. Elizabeth Parish Council to stand up and offer effective representation to the people of the parish.
"As the people's representatives you must guide its rebirth. You were placed in these positions by people, who have invested their confidence in your ability to carry out the work entrusted to you with diligence and impartiality," he said.
"Do not disappoint them. Guard your integrity carefully and ensure equitable balance in how you discharge your duties," he added, while addressing a sitting of the Council on July 9 during a tour of the parish.
He further urged the Councillors to motivate the residents of the parish "as they seek ways to overcome the challenges that confront them and build united, peaceful crime-free communities" and to involve the young people and mentor them.
"I have had the opportunity of meeting and conversing with young people about their dreams for themselves and their country. They make me hopeful for the future of our island," the Governor-General stated.
Noting the severe economic effects in the parish as a result of the downturn in the bauxite sector, Sir Patrick Allen pointed to opportunities in eco-tourism and heritage tourism.
"There are opportunities for the recovery of the parish and Black River, in particular. But you, the members of the St. Elizabeth Parish Council, have to lead the way, and you cannot lead the way if you are divided. There must be unity at all levels and in every community," the Governor-General emphasised.
The Governor-General, who was accompanied by Her Excellency Lady Allen, toured several institutions in the parish.