Governor-General Sir Patrick Allen has installed Her Honour Miss Judith Pusey as the country's first Chief Judge, with responsibility for the administrative supervision of work in Courts across all parishes. Justice Pusey was among seven female judges who were appointed to serve in higher positions in the Courts System during a ceremony held at King's House on Tuesday (September 13, 2016).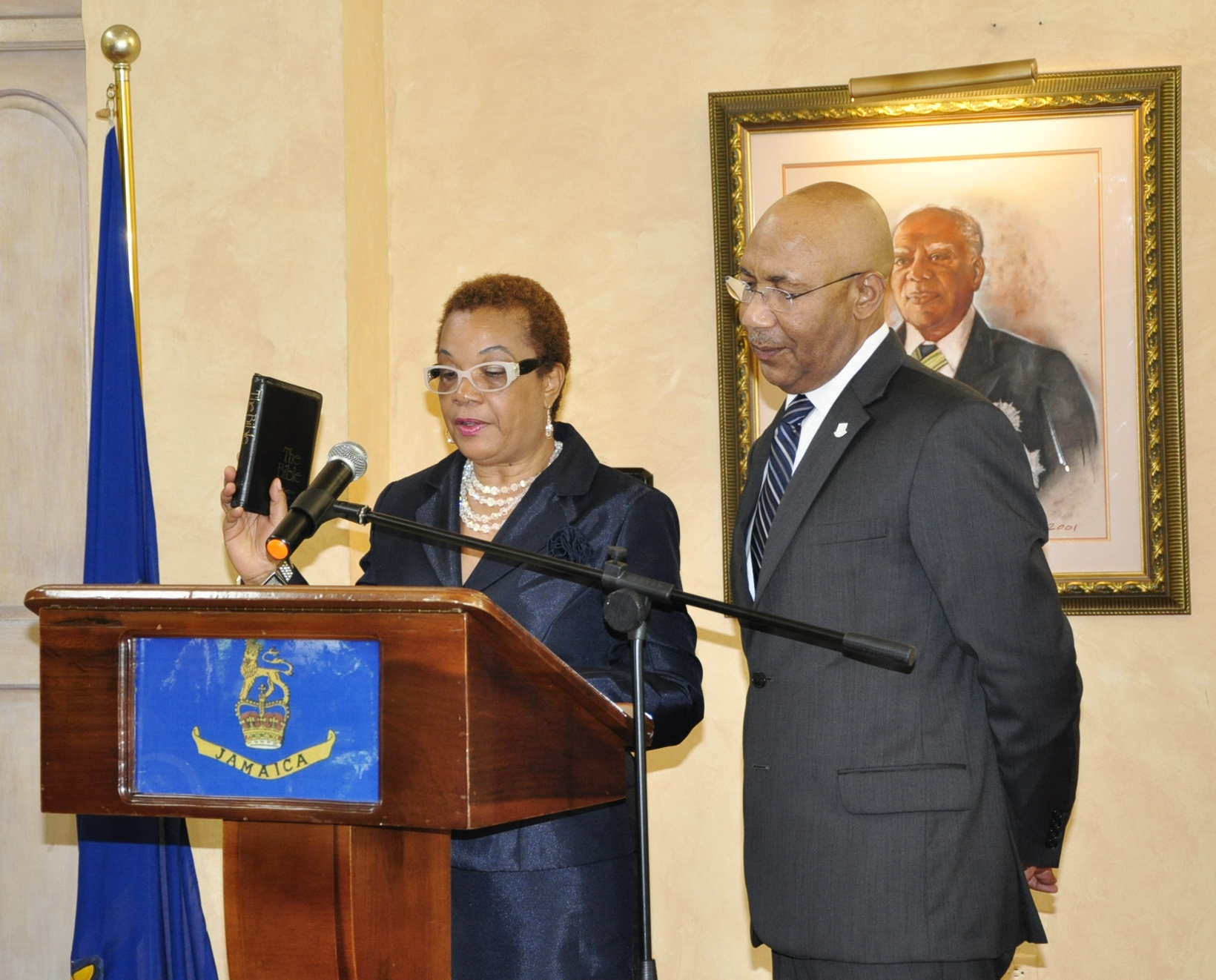 Her new position was created under the "Judicature (Parish Courts) Act" of February 2016, as an amendment to and renaming of the previous "Judicature (Resident Magistrate) Act" and, according to The Governor-General, represents a further evolution of Jamaica's jurisprudence.
"Jamaica has a judicial system that, in its evolution since Independence has provided a rich and highly respected jurisprudence of which we all are very proud. This significant development in the Judiciary indicates that we are growing and entering a dynamic epochal period," he stated.
In commending the judges who were appointed, Sir Patrick Allen said he was confident that they would "build on the legacy of fair and balanced judgement and reaffirm the integrity of our Judicial System." He further urged them to use their chambers to speak for those who cannot speak, especially children who are being abused and victimized.
All seven newly appointed judges were commended for their commitment to principle and duty by the Honourable Mr. Justice Dennis Morrison, President of the Court of Appeal and Chief Justice the Honourable Mrs. Justice Zaila McCalla, who urged them to be astute with their decision-making and deliberations.
In addition to Justice Pusey, the other judges who were sworn-in are the Hon. Miss Justice Paulette Williams and the Hon. Miss Justice Carol Edwards who will serve in the Court of Appeal. They were joined by Her Hon. Miss Carolyn Tie, Her Hon. Stephanie Jackson Haisley and Her Hon. Sonya Wint-Blair who were appointed Puisne Judges in the Supreme Court, along with Miss Pamela Mason who will serve as Master-in-Chambers.