Source: Jamaica Information Service
Governor General the Most Honourable Sir Patrick Allen has called on young people of the country to believe in their God-given potential in order to make indelible contributions to the building of a better Jamaica.
Addressing the second in the series of I Believe Initiative (IBI) Youth Consultative Conference held yesterday (October 20, 2016) at the Cardif Hotel and Spa in St. Ann for the County of Middlesex, the Governor General urged youth 'never to give up regardless of your circumstances'.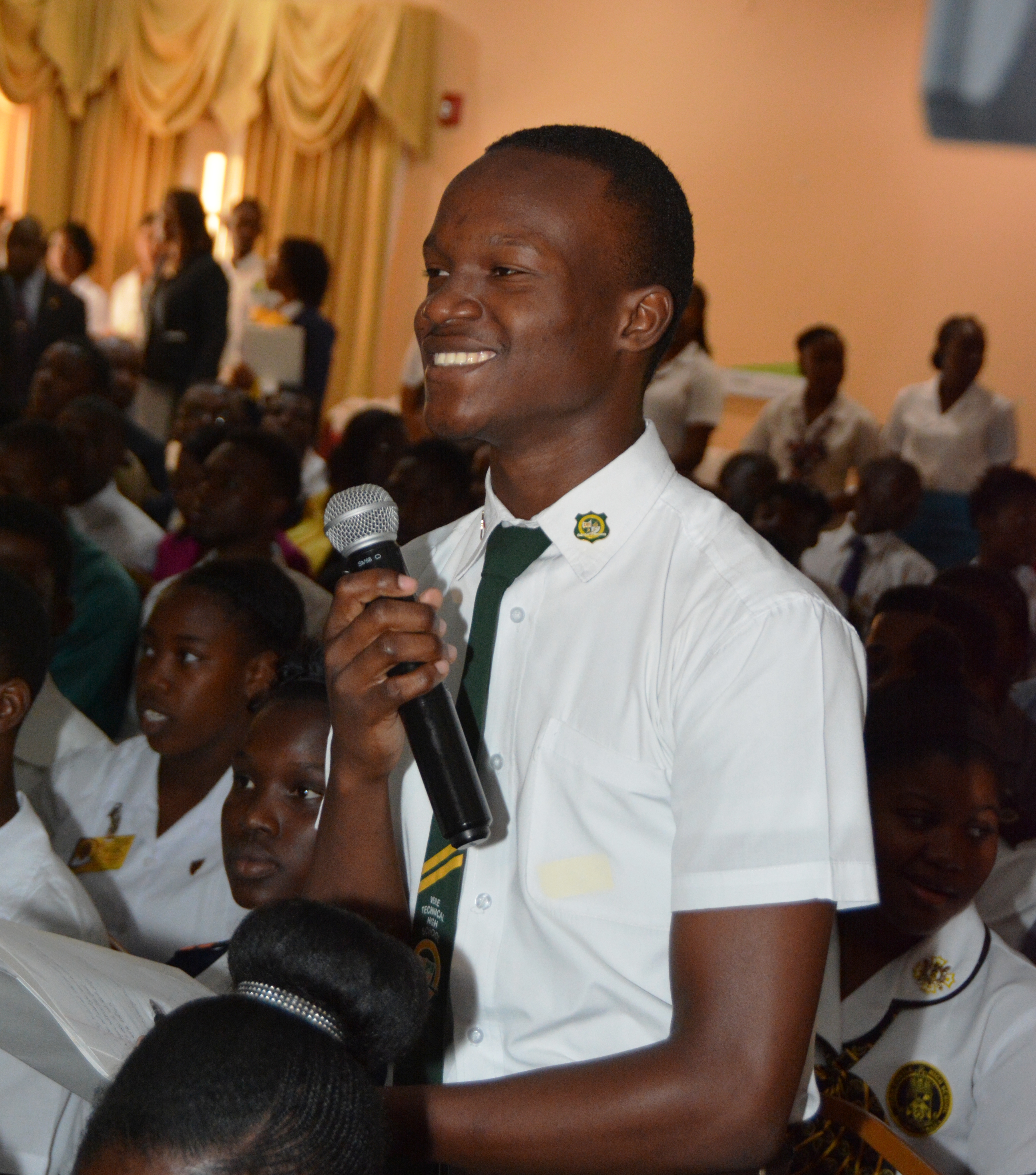 "Through the Youth Consultative Conference, we have the opportunity to encourage you never to give up regardless of your circumstances … Through these YCCs, we are presenting a raft of ideas and options to provide and help you to better understand how to navigate your way through this sometimes unfriendly world. How to avoid pitfalls and to show you some strategies that you can use, to engage you in conversations with each other and with us, as you assess pathways to achieving your goals in life … We recognize the importance of your contribution to build a great country", Sir Patrick Allen observed.
Highlighting the tremendous contributions of the country's past and present great leaders, including the over 180 persons awarded by the country on National Heroes Day, the Governor- General encouraged youth present at the conference to 'eschew the evils of society and be a part of that dynamic conversation, that dynamic action while you are developing your gifts'.
"I am so proud and confident in our young people and that's why I believe that we must train them and give them the tools and trust them to do what is right", the Governor- General asserted.
He informed the hundreds of young people participating in the youth conference to remember that there is a national aspect to their lives and that no longer can they stand aside and look.
"You have to jump in the raging water, go through the fire to make this country the place where you can live, work, raise our families and do business. You are not allowed to be a bystander. We all must be in this together. Together we aspire, together we achieve … I therefore say to you all, find and occupy your place," Governor- General Sir Patrick Allen told participating youth from educational institutions across the County of Middlesex.
The next I Believe Initiative (IBI) Youth Consultative Conference is scheduled for Kingston in the County of Surrey.