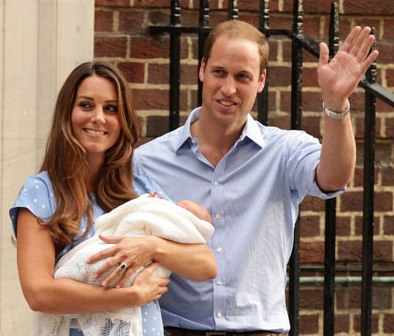 His Excellency the Most Honourable Sir Patrick Allen joins the people of Jamaica in celebrating with Their Royal Highnesses The Duke and Duchess of Cambridge on the occasion of the birth of their son.
The Governor-General, in his letter to the new parents expressed joy in learning of the the newest addition to the royal family.
"We are overjoyed by the birth of the new Prince of Cambridge. For any parent, the birth of their first child is a very special occasion and you have welcomed this precious gift with the love which unites you."
Governor-General Sir Patrick Allen went on to say: "This child, who will one day be King, if God wills, holds a unique place in your hearts, as well as in the hearts of the entire Commonwealth family."
Sir Patrick wished for the young prince a long, healthy and happy life and for Their Royal Highnesses, God's richest blessings.
In a separate letter to Her Majesty The Queen, the Governor-General congratulated her, on behalf of the Prime Minister, Government and people of Jamaica, on the addition to the Royal family.  He also expressed good wishes for the health and happiness for the Duke, Duchess and the new Prince.