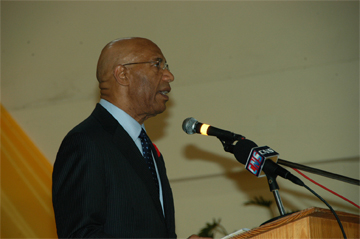 Governor-General, His Excellency the Most Hon. Sir Patrick Allen has lauded the Moneague College, in St. Ann, for the contribution it has been making to national development, through the process of education delivery.
Giving the main address at the dedication and official opening ceremony for the multi-purpose building at the college, on November 11, the Governor-General said the college is a good example of a 21st Century institution that is committed to the introduction of initiatives that will ensure the effective delivery of services, by offering courses which are consistent with the demands of students and facilitating to the creation of new industries.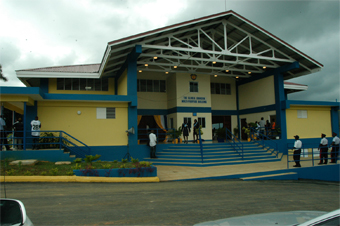 The multi-purpose building was constructed at a cost of $145 million, and comprises a hall, a kitchen, rest rooms and offices.
Describing his visit to the college as one that gave him a feeling of being "back home," the Governor-General recounted his years as a student at the institution, noting that he was grateful for the mentoring and support it provided for him during his years there.
He pointed out that the college has made the acquisition of tertiary education possible to a number of rural students, while reducing the rural-urban drift, adding that its role as a source of empowerment for Jamaicans is one which cannot be ignored by the society.
The Governor-General said that all well thinking persons should be proud of the institution for the positive impact it has had on the nation's development.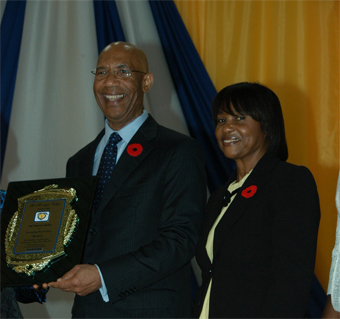 He congratulated members of staff of the college for the outstanding work they have been doing over the years, adding that their effort was an indication of their understanding that education was the most powerful and effective tool for empowerment.
The Governor-General said that construction of the new multipurpose building was a prime example of the co-operation existing between the college, corporate Jamaica and individuals who believe in education.