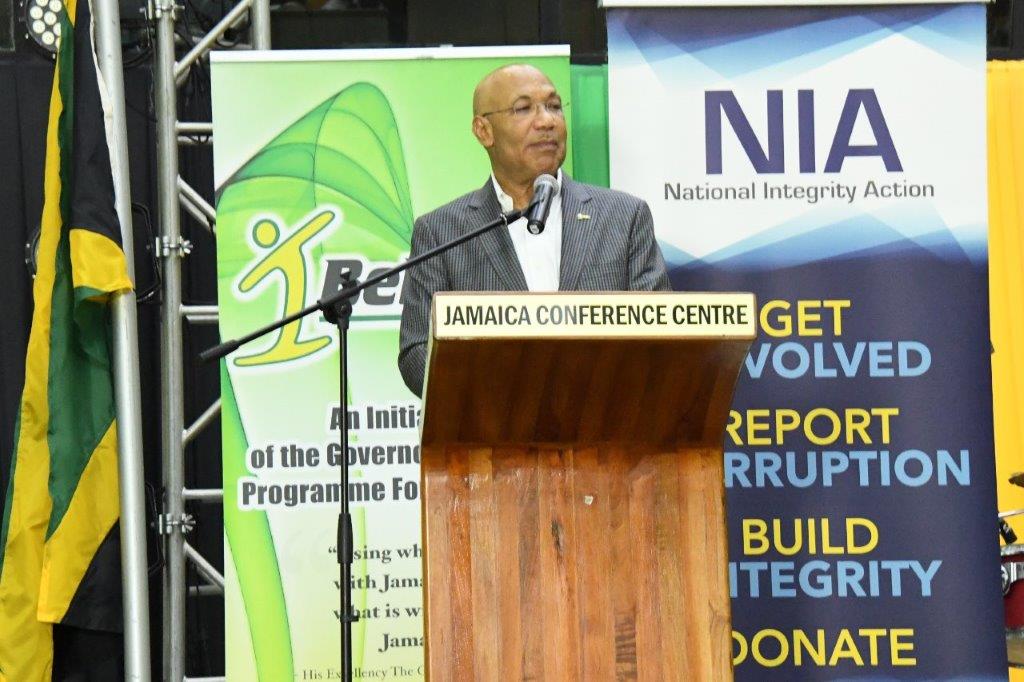 With a reported 5 per cent of Jamaican families having no form of support system leading to weak parenting, school dropout and various forms of anti-social behaviour, Governor-General Sir Patrick Allen is calling on his I Believe Initiative (IBI) Ambassadors to assist in strengthening the programme's family component so that struggling families can get help with child rearing and self-care.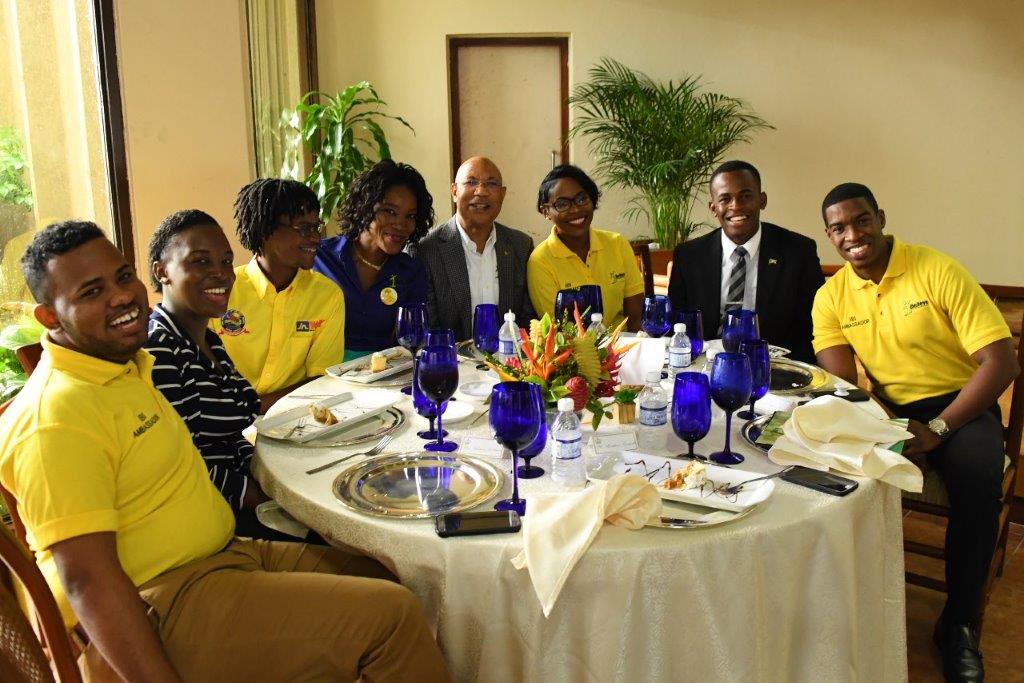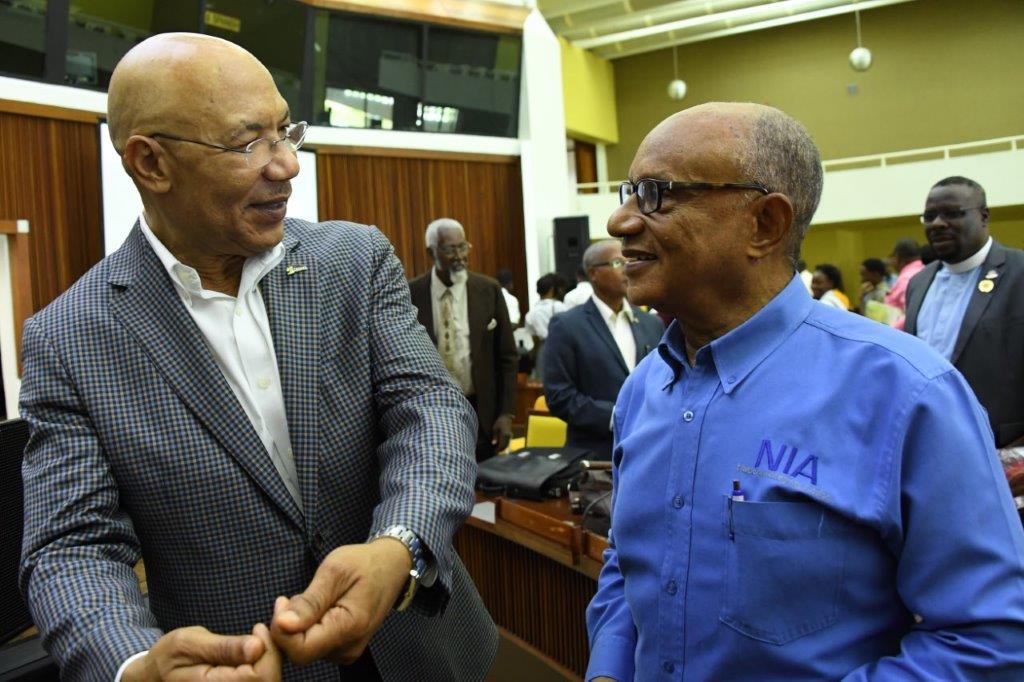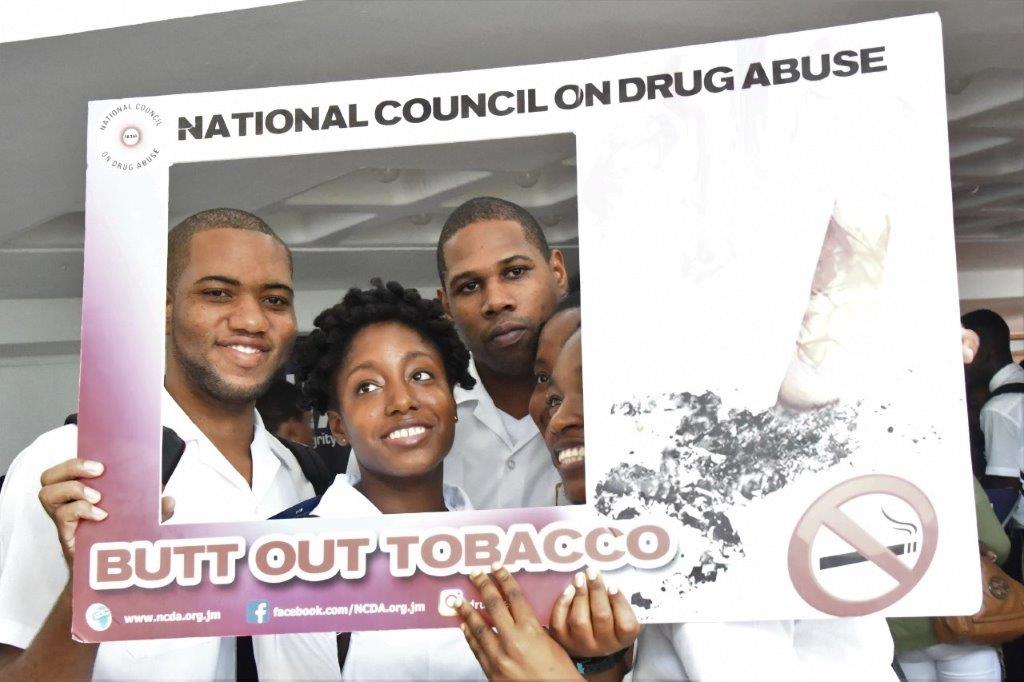 He was speaking on Thursday, (Oct 5) at the second National Youth Consultative Conference hosted by The Governor-General's Programme for Excellence (GGPE) at the Jamaica Conference Centre in Kingston where over 1000 students from all parishes were in attendance.
"With the recent incident of child abuse showcased on social media we see that there is a great need for support of this initiative which gives guidelines to parents, especially young mothers," Sir Patrick Allen said. "I am giving a special call to (IBI) Ambassadors to assist in strengthening this area as we realise that there are many struggles and pressures families face," he continued.
Also speaking at the Conference Dr. Herbert Gayle, Social Anthropologist in his plenary session said Jamaicans should stop telling young people "you can do well" if they haven't done anything to help them do well. He said that life is 50 percent what you make it and 50 percent what others make it for you and therefore urged renewed efforts to "keep our young people in school."
Other presenters at the National Youth Consultative Conference which was held under the theme: 'Inspiring and Energizing Communities to Serve. Youths: Push back Issues. Claim YOUr future' included Professor Trevor Munroe, Executive director of National Integrity Action (NIA), Ms. Collette Kirlew, Director for Client Services at the National Council on Drug Abuse and Motivational Speaker Mr. Billy Mirander.
A former gang member, Mr. Mirander recounted his experience with gang initiation, leadership and enforcement while in high school. He recalled that it was his principal's belief in him that sustained him throughout high school and eventually encouraged him to give up his gang activities. As such he remains convinced that "If you can change youth during their high school years we can change Jamaica."
Sir Patrick Allen said that since the I Believe Initiative was formed six years ago there has been many successes and accomplishments by IBI Ambassadors who touch every facet of society including sports, culture, education, religion, community development and justice.
He said the Youth Consultative County Conferences and the biennial National Conference are designed to inspire young people and cited several examples as inspiration for conference participants to make a difference in their communities.