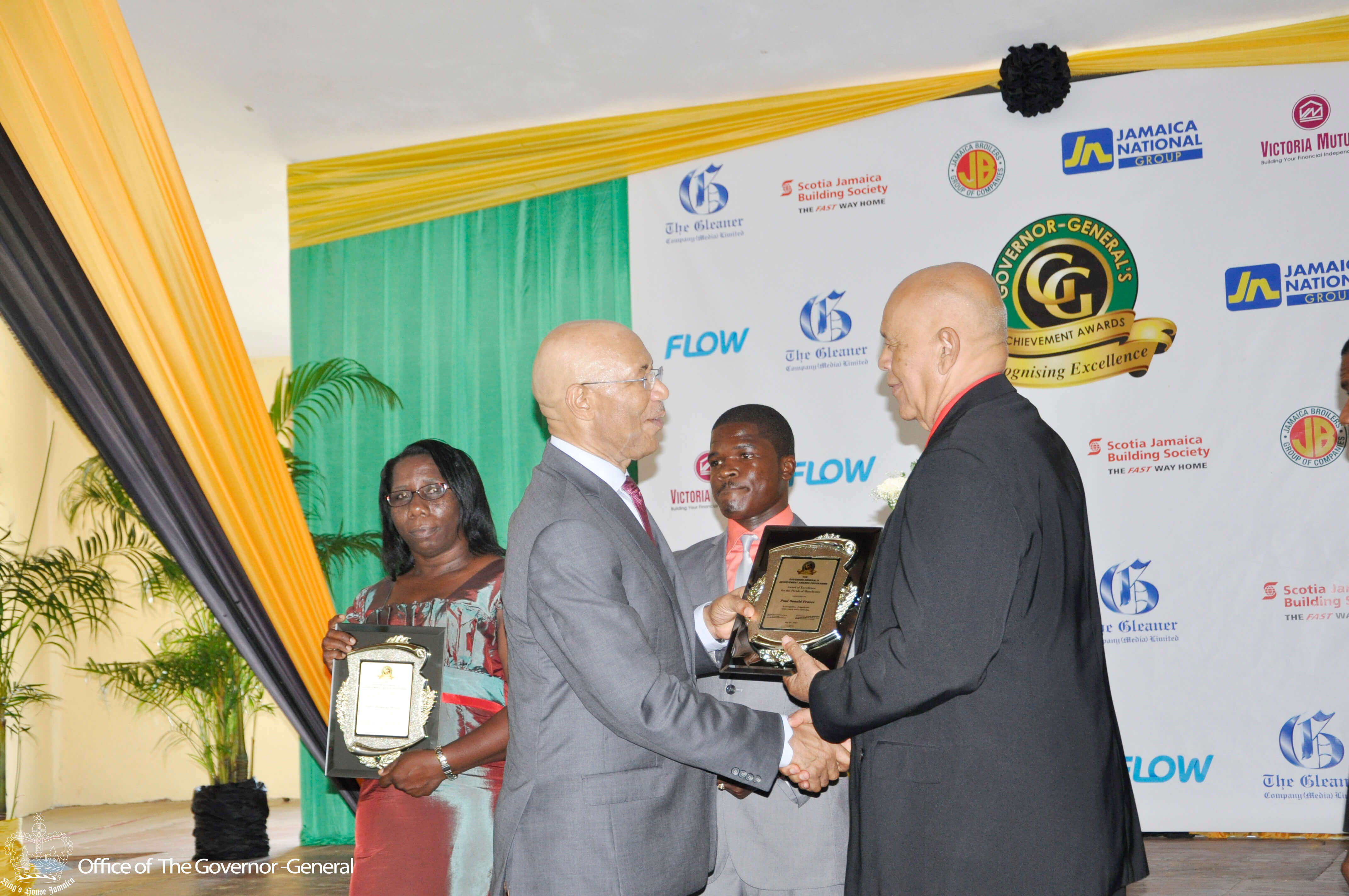 As the mission of the Governor-General's Achievement Award (GGAA) to motivate Jamaicans to use their God-given talents to uplift themselves, their communities and the nation continues, Governor-General Sir Patrick Allen on Thursday (May 25) recognized fifteen deserving individuals from parishes in the county of Middlesex with the Award for 2017, at a ceremony held at the St. Mary Anglican Church Hall in Port Maria.
The recipients were selected based on their outstanding record of community service, leadership and ability to motivate others through creative, innovative and sustainable projects which are family, youth and education focused. Youth awardees in the 18-24 age group are also recognized for academic excellence.
In his address, the Governor-General said the success of the awardees speak to the social benefit that can be derived when an individual's actions and objectives are coming from a pure heart. He said that by daring to be different, the awardees have used various projects to harness the potentials of many of the nation's young people and are directing them into purposeful aims and positive actions.
"These awardees have used their God-given talents to give back and to help others; they have become beacons of hope in many communities," Sir Patrick Allen stated. He commended the youth awardees for their academic achievements, stating that "they burned the midnight oil and through sacrifice and discipline, while their companions slept through the night, they were studying for academic success."
Declaring that "no act of kindness, no matter how small, is ever wasted", Sir Patrick Allen used the occasion to urge Jamaicans to "take the necessary action, reevaluate ourselves and strive to embark on activities that will strengthen and energize our values."
Established in 1991, the GGAA's platform was broadened in 2014 to include the I Believe Initiative under the umbrella of the Governor-General's Programme for Excellence (GGPE). The GGPE is the embodiment of excellence in service and carries many stories of aspiration, inspiration and fulfilled dreams. One such success story comes from awardee Javaughn Keyes from St. Catherine whose academic track record, blended with student leadership and success in sport and culture has earned him many accolades.
The St. Jago High School head boy who lives by the mantra 'with hard work and dedication nothing is far-fetched', obtained eight distinctions and two credits in his CSEC exams in 2015 and was awarded the prize for top male CSEC student at Saint Jago and third in the field of Humanities island wide. He also placed 5th in the island for History at the CAPE level the following year.