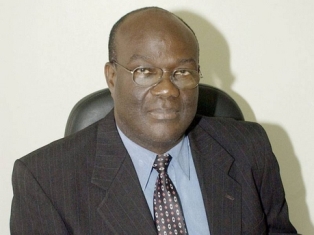 News Release
FOR IMMEDIATE RELEASE
June 28, 2013
Political Ombudsman Bishop Herro Blair has tendered his resignation effective June 30.  In a letter to Governor General Sir Patrick Allen Bishop Blair stated that recent developments in his Ministry will no longer afford him the quality time required to function in the Office.  He was first appointed Political Ombudsman in 2002 and was re-appointed for a five-year term in 2009.
Sir Patrick Allen has expressed appreciation for his dedication and commitment to service, and the dignity with which he carried out his duties as Political Ombudsman.
Bishop Blair said it was a great honour for him to have been afforded the privilege to serve Jamaica as Political Ombudsman. He said the political growth and maturity which Jamaica has experienced over the last eleven years will ensure that the negative political events of the past are not manifested in the nation's future.
For further information contact:
Office of the Governor-General
Tel: 927-6425