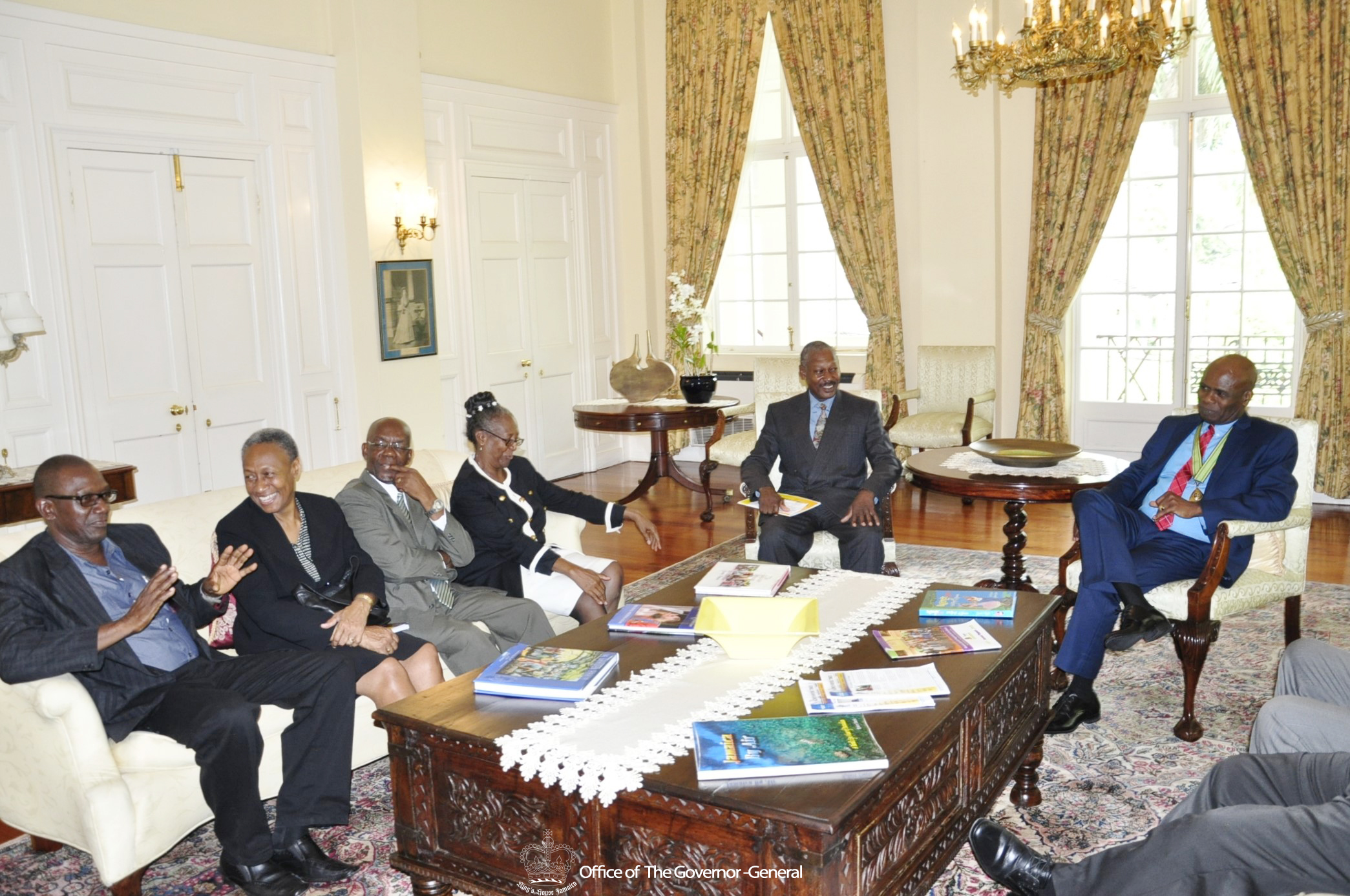 As the Mico University College celebrates its 180th anniversary, the Honourable Steadman Fuller, Deputy Governor- General and Custos Rotolorum for the parish of Kingston received the 1971- 1973 batch of graduates in a courtesy call at King's House on Tuesday (August 9, 2016).
The courtesy call lead by Dr. Egerton Clarke, Professor at Kent State University, declared Custos Fuller a distinguished member of that graduating class and a Miconian of whom he is proud. The reunion-like atmosphere triggered many stories of how they all used their teacher training to develop several generations of nation builders globally.
They further pledged their commitment to the continued educational development of their nation before proceeding on a tour of King's House and a Reunion Luncheon.