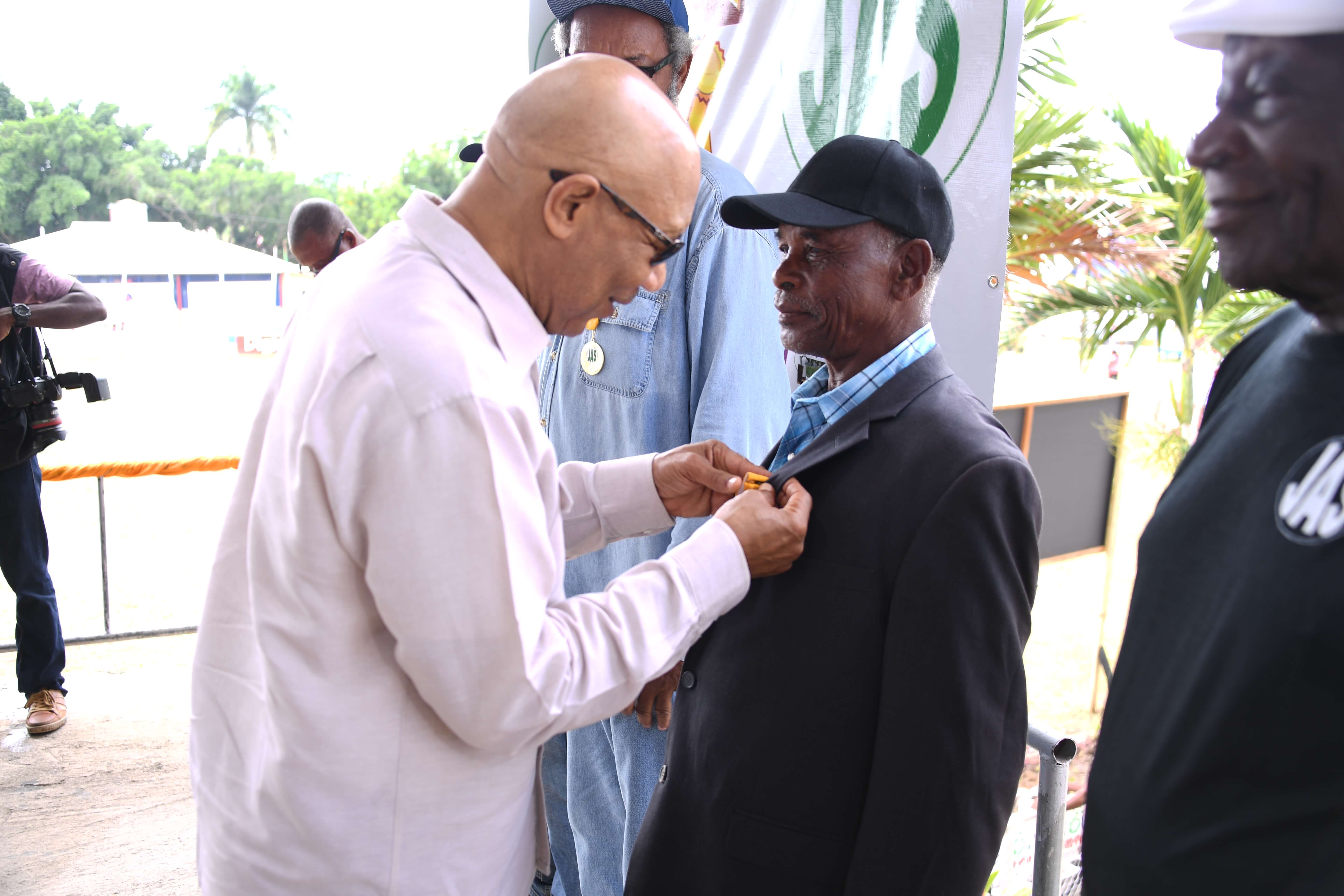 Governor-General Sir Patrick Allen and Patron of the Jamaica Agricultural Society (JAS) has presented several farmers with Medals of Appreciation for their outstanding work and longstanding commitment to the agricultural sector.
The presentations were made during a ceremony at the 65th staging of the Denbigh Agricultural, Industrial and Food Show in Clarendon, on August 6, 2017, where a total of 65 local farmers were recognized.
The Governor-General then toured the expo and used the opportunity to salute all the other farmers and Denbigh stakeholders for their continued contribution to nation building through agriculture.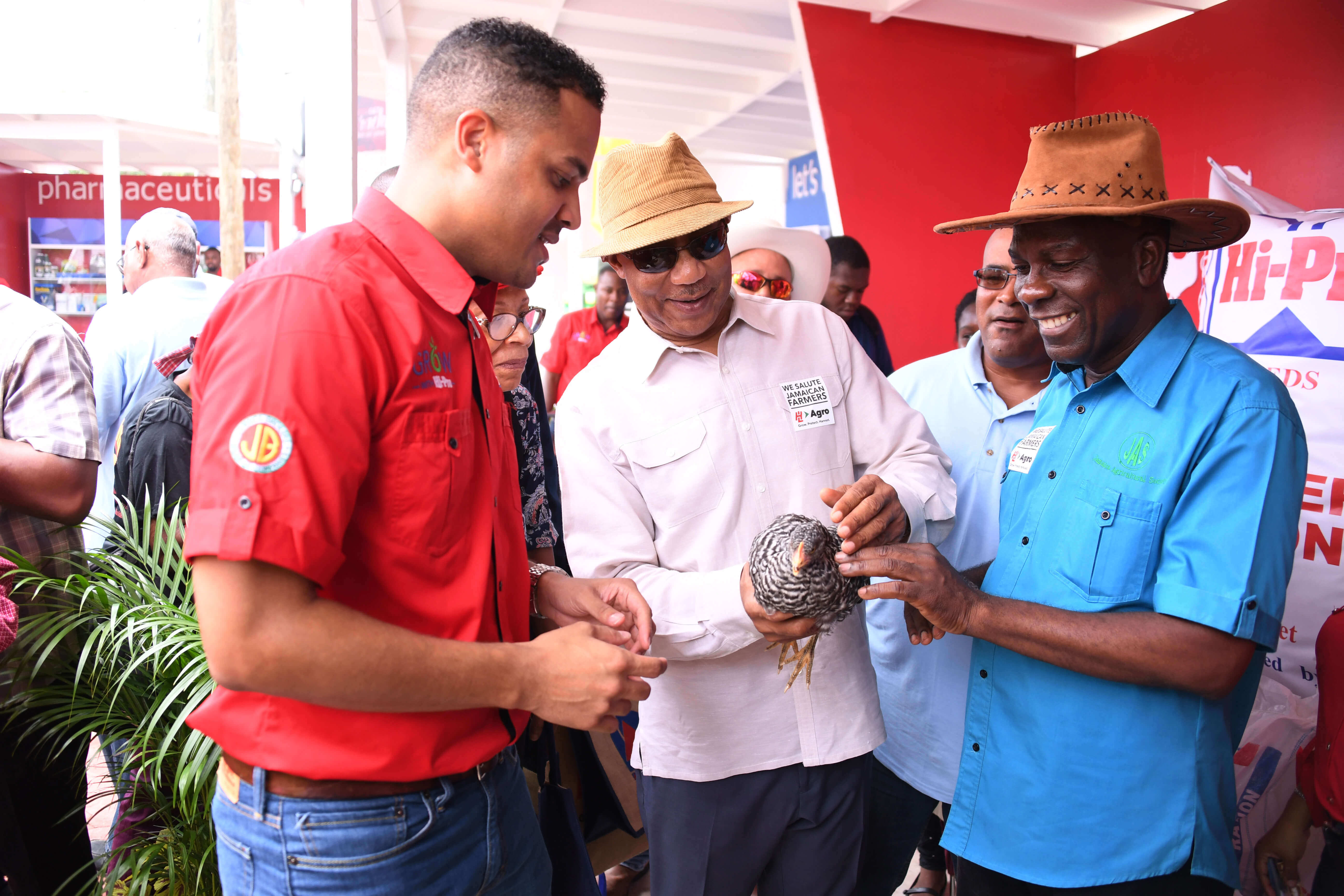 Sir Patrick Allen also executed the pleasant task of officially opening the Honourable William Shagoury Building at the Denbigh Show Ground. The building which was originally called the Clarendon Parish Pavillion has been renamed in honour of Custos Shagoury's tremendous support of agriculture and the parish over the years.
In his brief remarks, His Excellency highlighted the appropriateness of the renaming of the pavilion to reflect the people's gratitude to Custos Shagoury for his commitment to the parish.
"When he is involved in anything, he gives it his all and this is what is being left here at Denbigh as a tribute to the outstanding work that he has done as a member of the parish, as a member of the JAS and also as a Justice of the Peace and Custos of the parish. We're proud of the great work that he has done," The Governor-General commented.
Meanwhile, President of the JAS, Mr. Norman Grant, used the occasion where the farmers where honoured to congratulate their achievement and highlighted the success of the Eat Jamaica Campaign which he said has saved the economy over US$500 million.
"The farmers have increased domestic crop production from 491,000 metric tons of food in 2003 to 668,000 metric tons at the end of 2016," Mr. Grant stated.
This year's Denbigh Agricultural Industrial and Food Show held from August 5-7 was observed under the theme, "A salute to Our Farmers, Nation Builders".