In a heart to heart talk with student delegates attending the first I Believe Youth Consultative Conference for 2016 in Montego Bay on Thursday (Oct. 13, 2016), Governor-General Sir Patrick Allen shared his personal experience growing up as a youth and explained that although he faced many challenges and limited resources he never gave up, but instead took bold steps that would lead him along a path to success.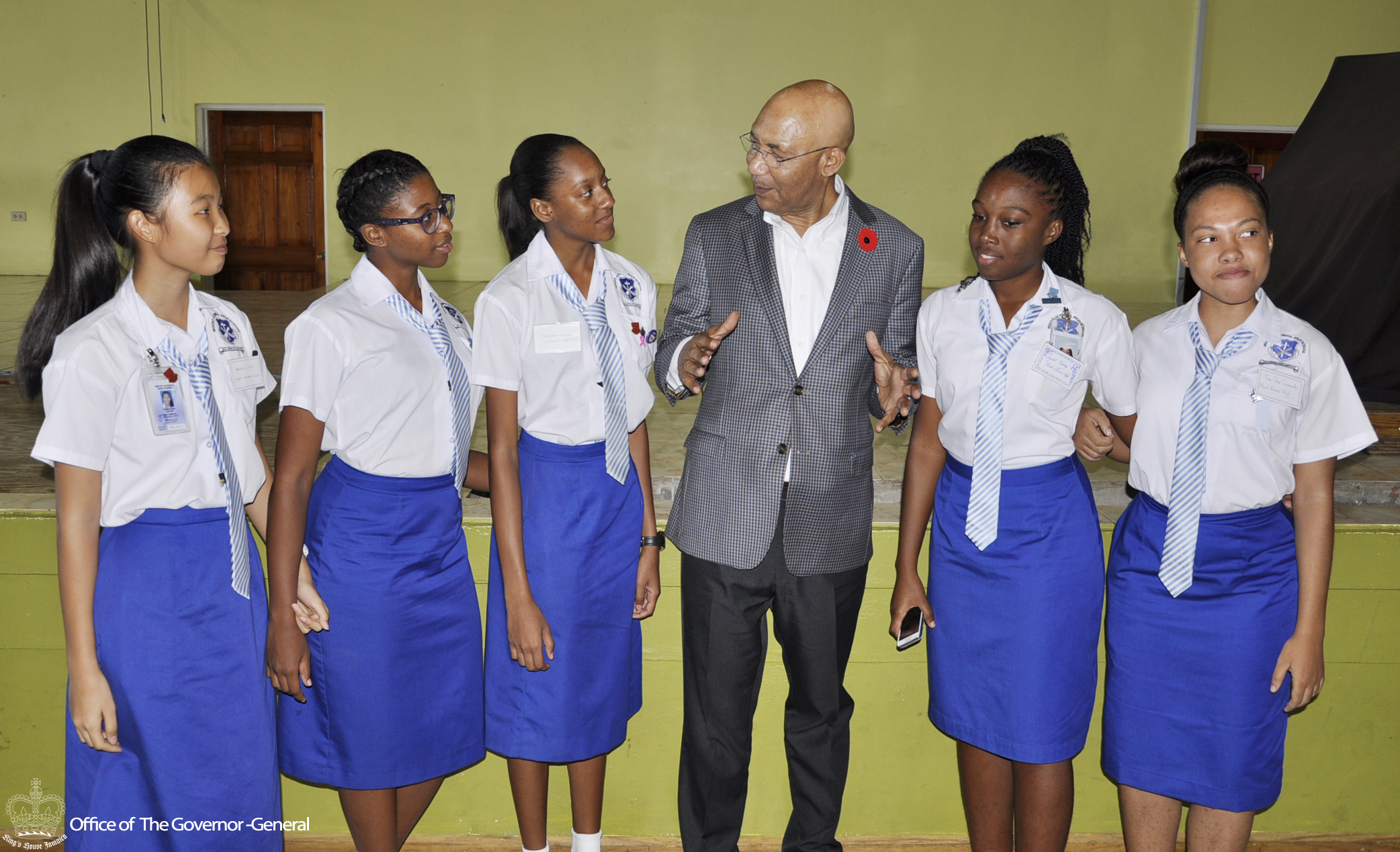 "I could not fathom what my reality would be, but I boldly stepped out on my odyssey, always confident that if I played by the rules and live out my values, everything would work out well," Sir Patrick Allen said as he shared the strategy he used as a youth with little or no access to seminars, consultations and counsellors.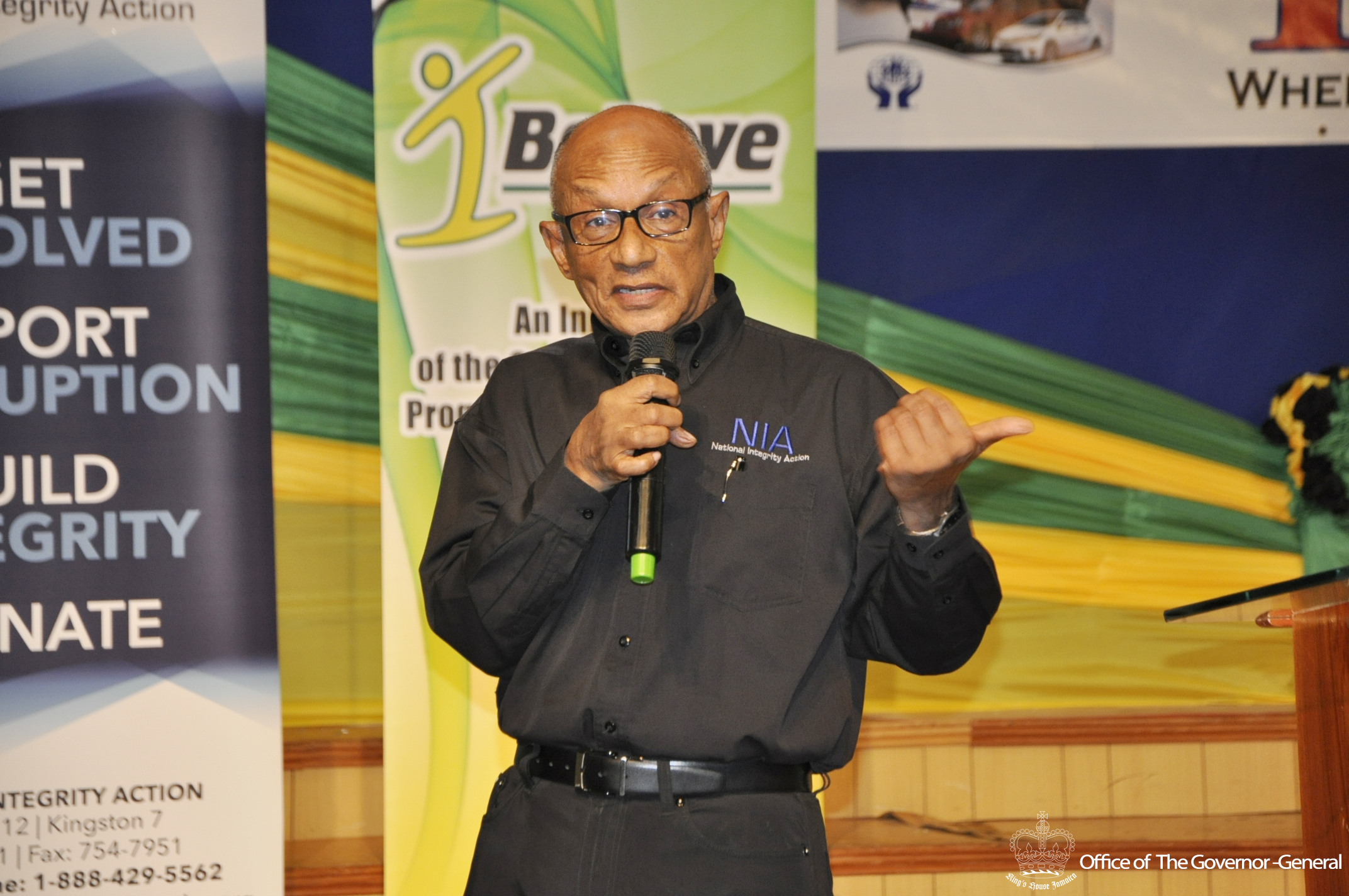 He stressed that his experiences taught him resilience, trust in God and self belief. He credited those situations as the inspiration for the I Believe Initiative (IBI) which seeks to motivate Jamaicans and young people in particular, to use what is right with Jamaica to fix what is wrong.
"I want to say to you, never give up. If one door shuts before you try another, it may be open. Each of you can be the best in whatever area your gifts allow you to function," he told delegates.
Meanwhile, Executive Director of the National Integrity Action Professor Trevor Munroe who presented a plenary entitled "Integrity: The High Way. Scamming: A Dead End" made the point that boldness does not pay off immediately and that there will be moments of despair. "It will make you fall but you must rise again," he stressed.
His sentiments were shared by Lieutenant Diego McKnight, a Jamaican serving in the United States Navy as a C-26D Helicopter Pilot. In a video link-up from Naples, Italy where he is stationed, Lt. McKnight urged the youth delegates to trust in themselves and their instincts and always take pride in doing the right thing. "Don't let anyone stop you from being bold as the decision you make today will affect your tomorrow," he urged.
The students, all from the parishes of Westmoreland, Hanover, St. Elizabeth, St. James and Trelwany were exposed to testimonials from bold Jamaican entrepreneurs representing Shavuot International Holdings Limited and Turner Innovations Limited who shared motivating vignettes of how they took their first bold steps. A workshop led by Junior Achievement Jamaica also exposed delegates to important tips on how to move from an idea into a successful business.
The I Believe Youth Consultative Conference was held under the theme: Re-imagining Bold-Set a New Standard. Similar conferences will be held in the counties of Middlesex and Surrey on October 20 and 27 respectively.