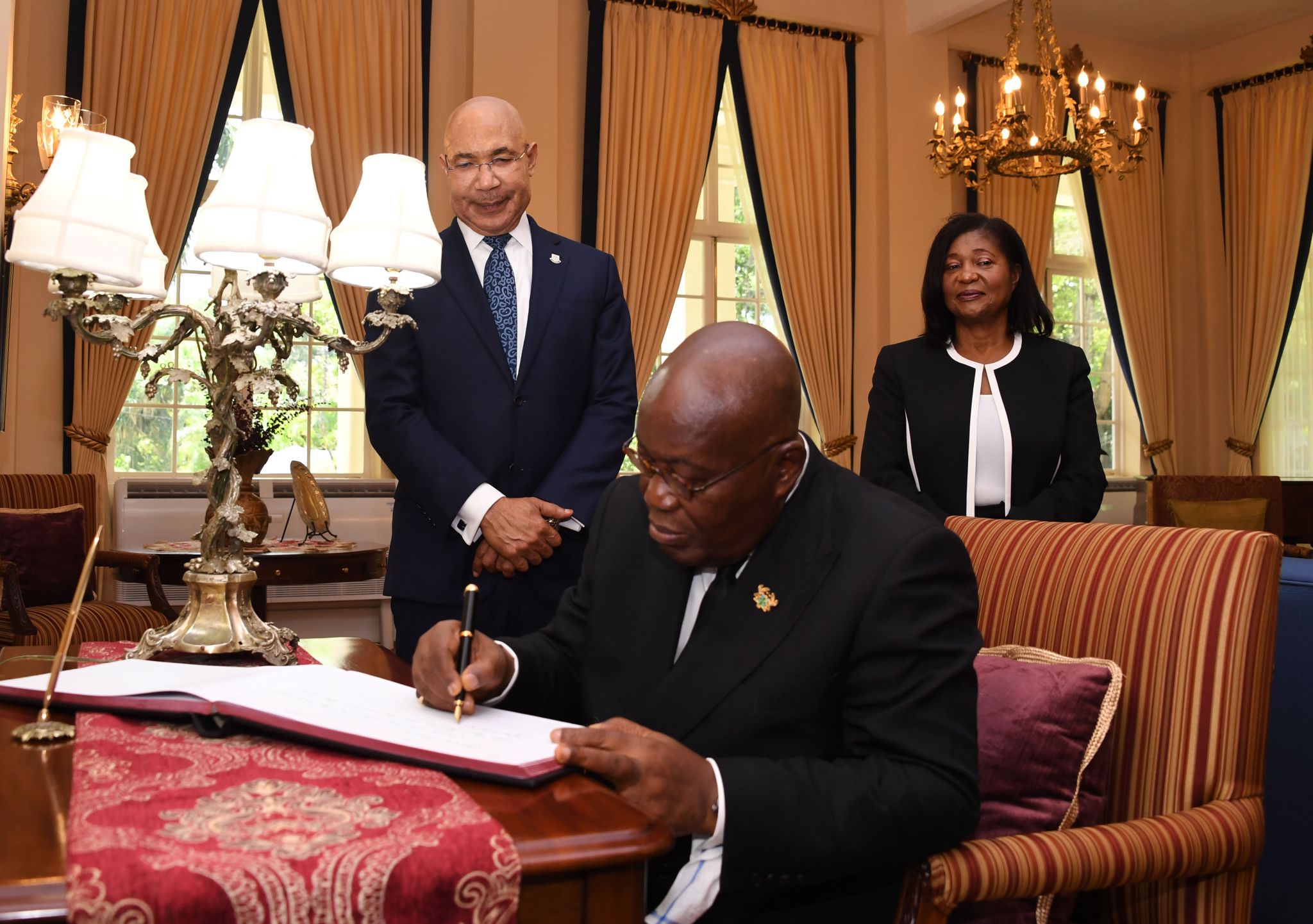 Governor-General Sir Patrick Allen has congratulated the President of Ghana His Excellency Nana Addo-Dankwa Akufo-Addo on his initiative to offer free education for students up to the senior high school level.
During a Courtesy Call on the Governor-General on Sunday, June 16, the Ghanaian President said his country had the youngest population in the world where the average age was 19 years. This meant that education and employment were among the main challenges.
The President said that in the 2017-18 school year, 80,000 students matriculated to senior high school with 180,000 qualifying in 2018/19. Before this programme started, education was free up to the junior high school level, however beyond that, each year some 100,000 students were unable to attend senior high schools.
Despite the strain on the national budget, the President said the education initiative was one way the country was using its natural resources to transform the human capital.
Sir Patrick commended the President and observed that it was the young people who would transform the economy and ensure that the country's raw material, which was sent overseas, could be processed locally.