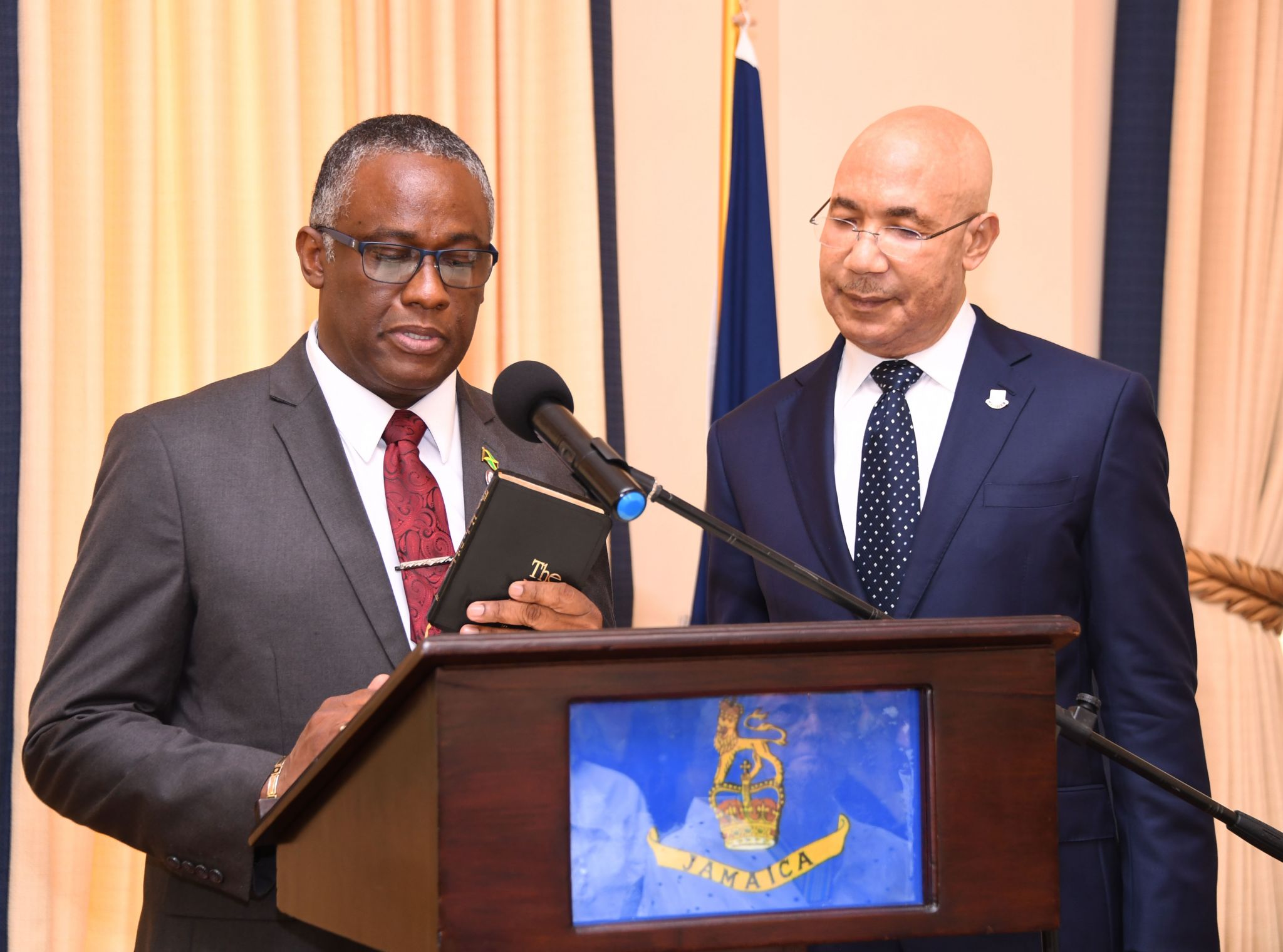 Custos of Manchester, Garfield Green, JP, was sworn in by Governor-General Sir Patrick Allen at a brief ceremony at King's House on Monday, June 24.
Sir Patrick told Mr Green that in accepting the invitation to the office of Custos, he indicates his willingness to commit himself to serve the people of Manchester, promote the rule of law, public order, and civic pride in the parish.
Pointing to some of the responsibilities, Sir Patrick told the Custos that his contribution would assist in achieving the objectives of The Governor-General's Programme of Excellence.  This includes engaging young people to grasp the vision of a new and better Jamaica, inspiring them to make a contribution to national development, and empowering themselves to fulfil their God-given potential.
In his response, Mr Green said he was humbled to have been appointed this prestigious role, and considered it a privilege to represent the Parish.  He listed four areas of focus that he planned to tackle, which includes, ensuring adequate distribution of Justices of the Peace; educating the JPs on the role and function of their office; addressing JP delinquency, and ensuring that the Custos was known, recognizable and approachable.
Custos Green succeeds Custos Sally Porteous who retired after serving seven (7) years. The Custodes Act states that Custodes are required to demit office on reaching the age of 75 years, unless specially requested to continue in office.