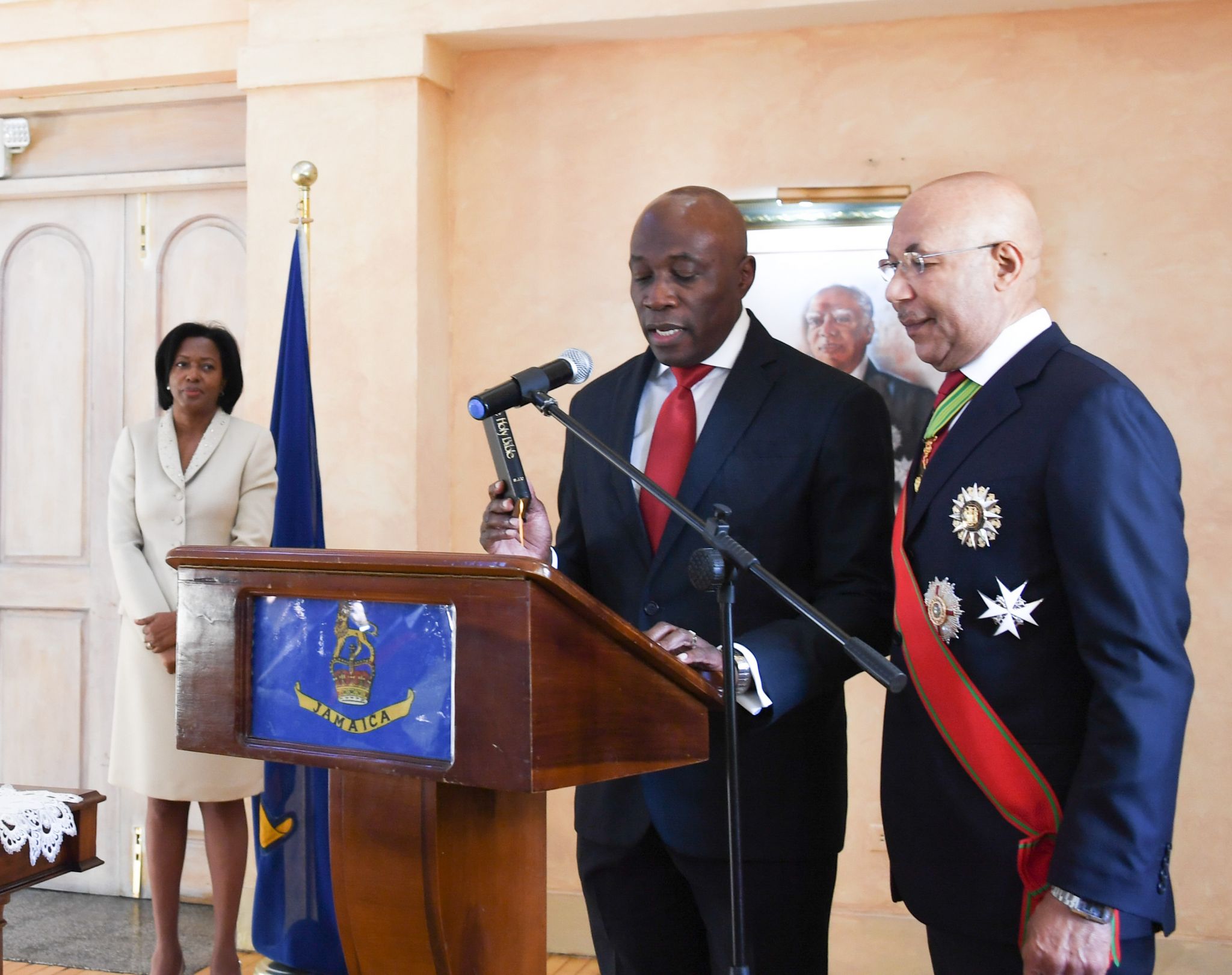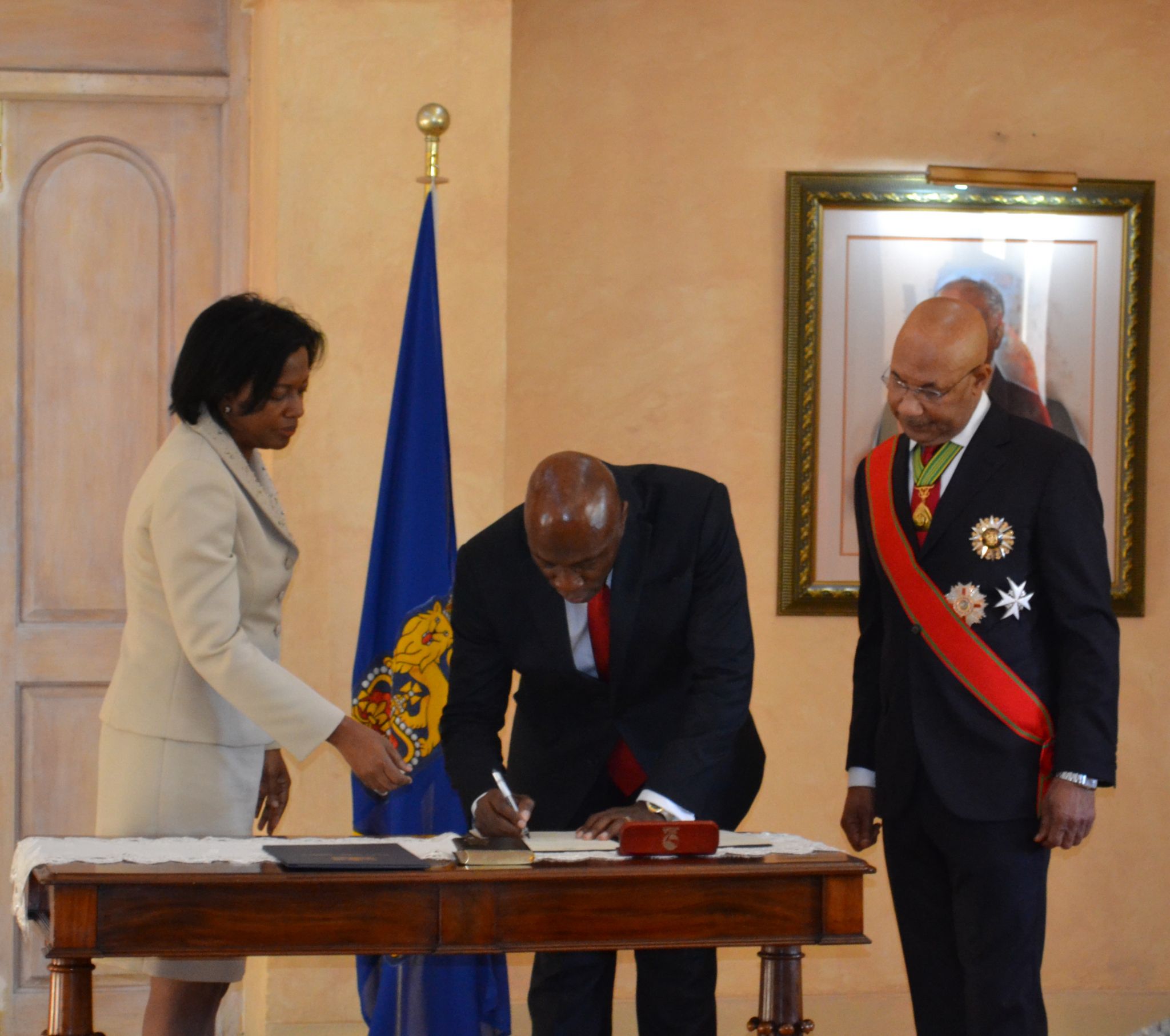 Governor-General Sir Patrick Allen says this morning's (Mar. 1) swearing-in of the Honourable Mr. Justice Bryan Sykes as Chief Justice, is a celebration of the "oneness of national purpose".  He was addressing guests including members of the judiciary, as well as the executive and legislative arms of government, who witnessed the event which was held at King's House.
The Governor-General further stated that despite the vicissitudes of governance, "the nation can remain confident that our constitution and our governance arrangements are inviolate and our democracy is even more vibrant as when it began fifty-five years ago."
He said that as a resilient people with strong and respected national institutions, Jamaicans can "…take pride in our ability to accept responsibility, to reconcile differences and take actions which clearly demonstrate that the wellbeing of the nation is paramount in our decisions."
Sir Patrick Allen said Chief Justice Sykes should continue to build and transform the judiciary on the solid template left by his predecessor the Honourable Mrs. Justice Zaila McCalla, as he brings credit to his administration and to the society at large.
Chief Justice Sykes was also conferred with the Order of Jamaica by The Governor-General.