Source: Jamaica Information Service (JIS)
Jamaicans are being urged to preserve the country's culture, and to teach it to others, by Her Excellency the Most Honourable Lady Allen.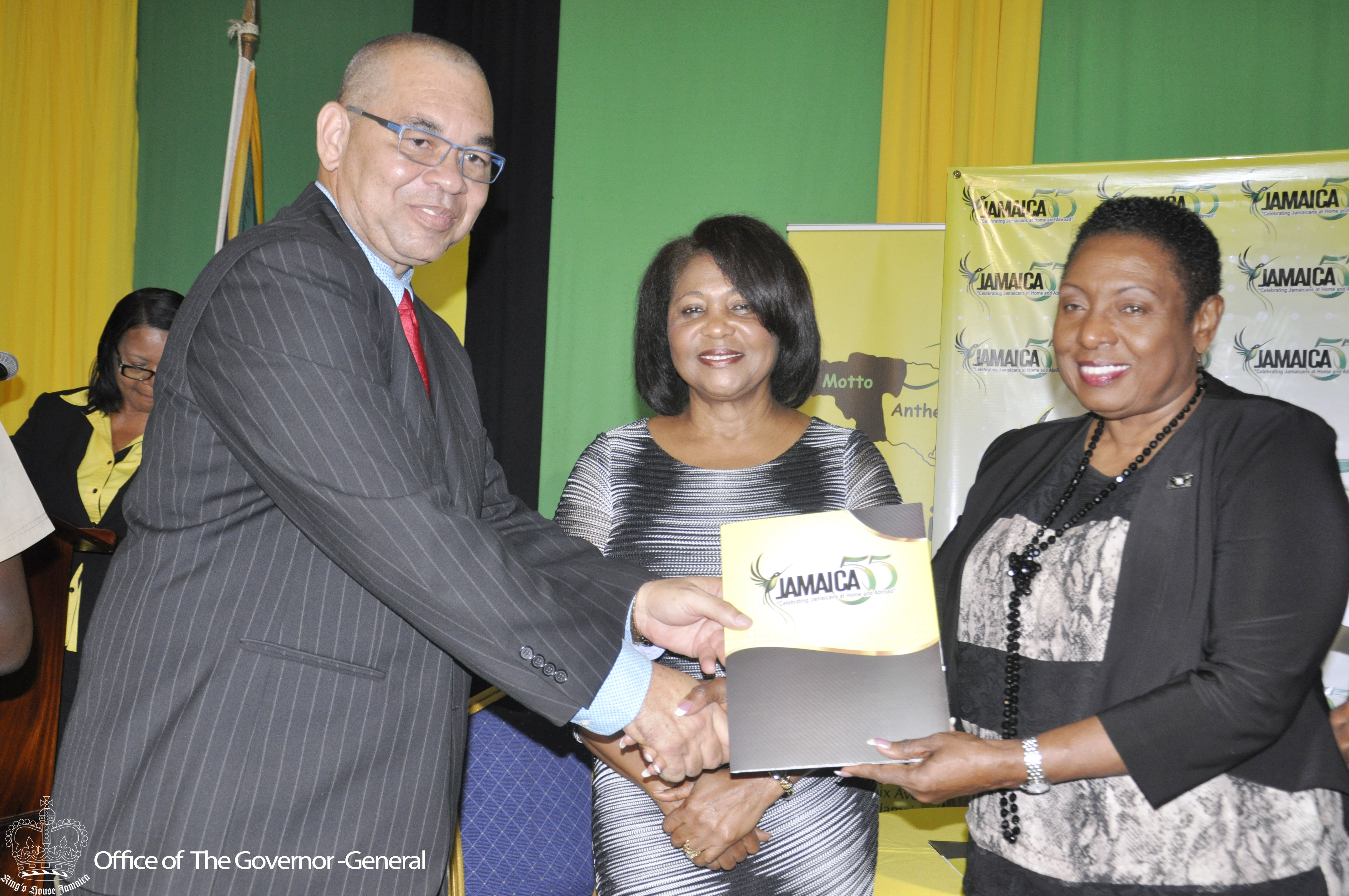 Addressing the Jamaica Cultural Development Commission (JCDC) Culture Clubs Annual National Conference, at the Golf View Hotel in Mandeville, Manchester, on June 20, Lady Allen emphasised that knowing about one's culture is important for personal growth, which will lead to further development of the nation.
Lady Allen said it is important to preserve the legacy left by "our forerunners".
"All around us there is evidence that we are losing some of our customs, traditions, national landmarks and cultural expressions of our people. They will continue to disappear if we don't care for them. We must therefore constantly promote our culture and ensure that it is passed on from one generation to the next," she said.
Hundreds of students from several parishes attended the conference, which was held under the theme 'Engendering a Culture of Love'.
"I want to assure you that you made the right choice to be right here, right now. Seize the moment while you are young! Tap into the cultural programme in which you will be engaging, so that you will not repeat the mistakes of the past," Lady Allen told the students.
She cited many examples of how the country's language, music, food and habits, as well as the Blue and John Crow Mountains, which is now listed as a World Heritage Site, make us unique.
"Individuals are also named among our national treasures and they include our national heroes, cultural icons like Louise Bennett and sporting legends such as Herb McKenley and Arthur Wint," she said.
Meanwhile, Minister of Culture, Gender, Entertainment and Sport, Hon. Olivia Grange, stressed the importance of promoting a culture of love in order to learn how to love and protect each other.
"We must preserve the Jamaican culture in the face of globalisation and outside influences," the Minister urged.
She said the islandwide implementation of the Culture Club programme presents an opportunity for young people to be engaged in cultural activities in their schools and communities.
Culture Clubs were born out of a recognition of the importance of preserving Jamaica's culture and heritage, and in 2009 they were established in schools and community-based organisations across the island by the JCDC.