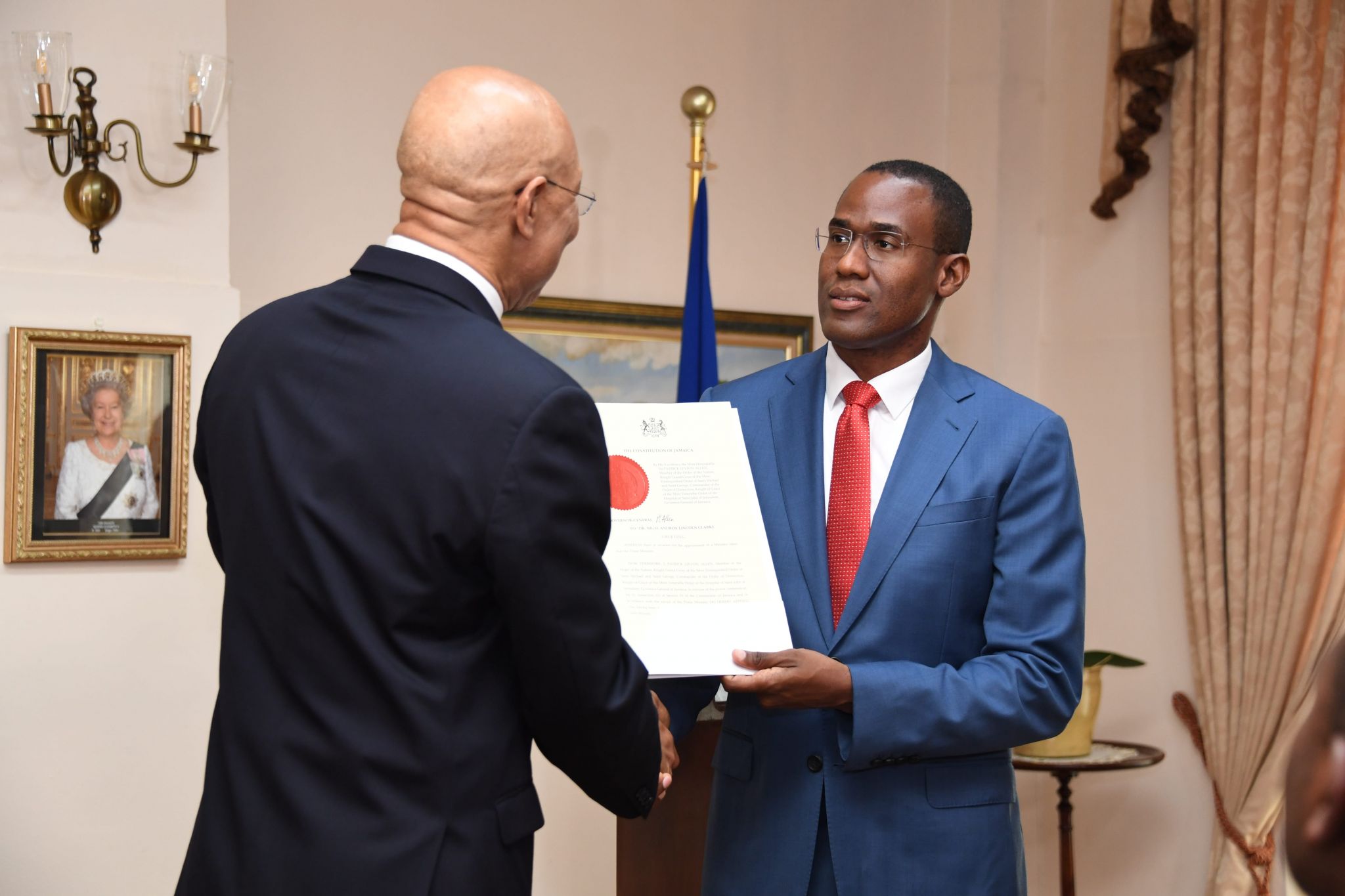 A day after changes were announced to the Cabinet, Governor-General Sir Patrick Allen on Tuesday afternoon (Mar. 27) presided over the swearing-in ceremony for new Ministers of Government at King's House.
In addressing the brief ceremony, the Governor-General stated that the newly appointed Minister were being called to serve in the government at a time when people are looking for transformational leadership to move the country forward.
"By accepting the Prime Minister's invitation you are indicating your willingness to commit yourselves to service for all Jamaicans and to assist with the realization of the policy and programme objectives of the government," Sir Patrick Allen said.
He stressed the importance of collaboration and unity to the success of any group or organisation that provide leadership and urged the ministers to use their offices wisely and make the country proud.
The swearing-in ceremony which was witnessed by Prime Minister Andrew Holness and close family of the new Ministers, saw the appointment of Dr. Nigel Clarke as Minister of Finance and the Public Service and Faval Williams as Minister Without Portfolio in the Ministry of Finance and the Public Service.
Mr. Alando Terrelong and Mr. Zavia Mayne have been appointed as State Ministers in the Ministries of Culture, Gender, Entertainment and Sport as well as Labour and Social Security respectively.