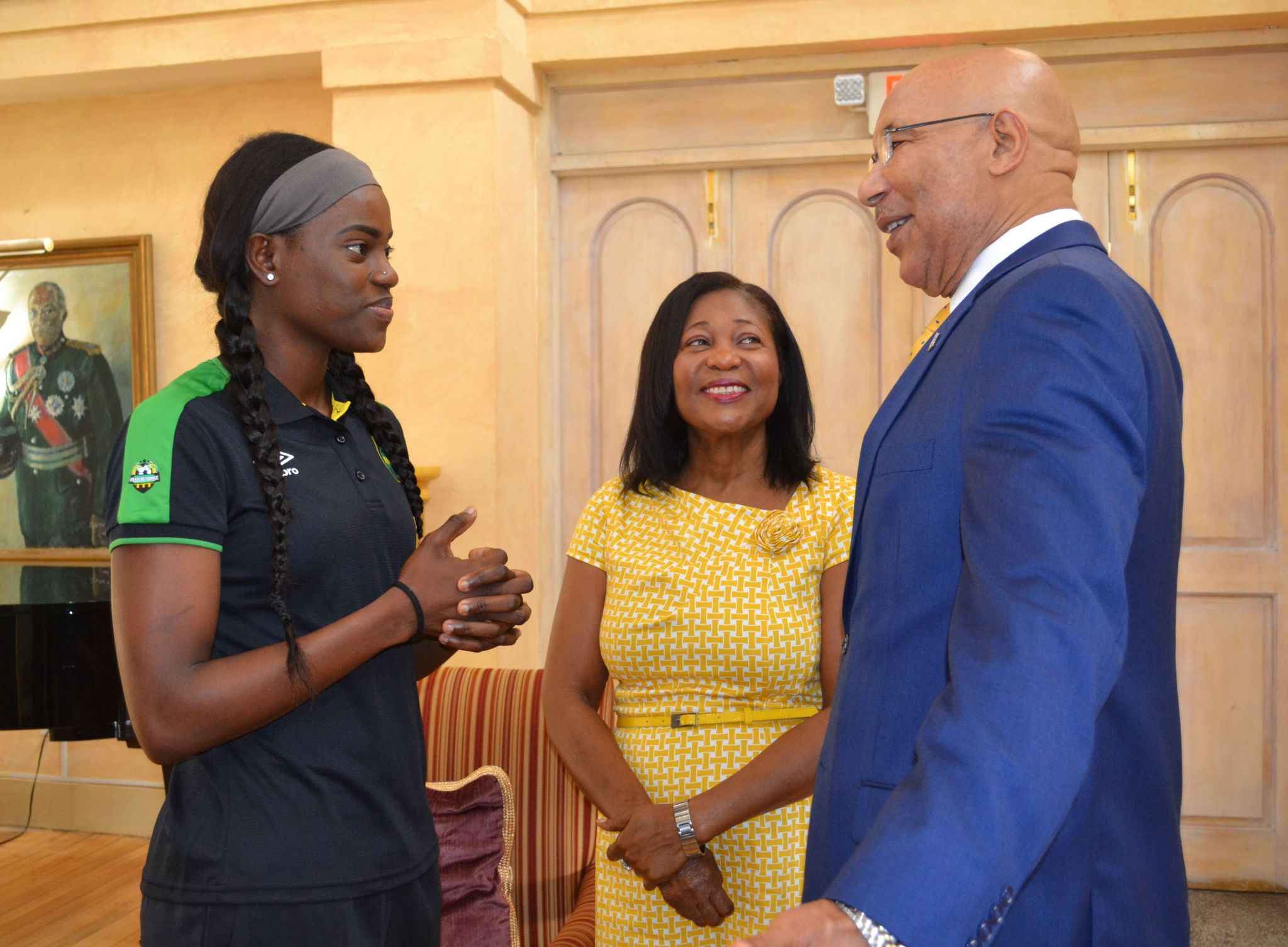 "Thank you for carrying high Jamaica's flag," Governor-General Sir Patrick Allen told the Reggae Girlz when they paid a Courtesy Call on him and Lady Allen at King's House on Monday December 17.
Sir Patrick congratulated the Women's Football Team, and told them they had brought pride and glory to Jamaica. He said both he and Lady Allen avidly followed the team's progress via the news media and were 'rooting for them'.
The Governor-General said the Reggae Girlz had come upon formidable competition and had been successful. He encouraged them to continue the tradition of sporting excellence, and wished them health and strength as they continued their journey to France.
Sir Patrick presented a Certificate of Recognition to the team, and urged them to continue being good ambassadors for Jamaica.
Lady Allen told the team she supported them through the good times and bad, and congratulated them on what she described as their 'great achievement.' She wished them success in their personal and professional lives.
The Courtesy Call was part of a four-day island-wide celebratory tour for the football team in honour of their qualifying for the 2019 World Cup in France. The Coach and members of the Jamaica Football Federation Executive accompanied the team to King's House.