King' House, Jamaica: The Honourable Mrs. Justice Marcia Dunbar-Green, a Puisne Judge in the Court of Appeal, has been sworn-in by Governor-General Sir Patrick Allen to act as a Judge of Appeal. The swearing-in ceremony took place at King's House this morning.
The Governor-General said that Justice Dunbar Green's appointment completed the slate of Judges who were recently appointed to serve in higher offices in the Supreme Court and the Court of Appeal at this sitting of the Easter Term.
In congratulating  Mrs Justice Dunbar-Green,  Sir Patrick  wished her "good health and success in her undertaking".
President of the Court of Appeal the Honourable Mr. Justice Patrick Brooks observed that Mrs Justice Dunbar-Green was "one of the most promising members of the Judiciary," as he listed her qualification, accomplishments, and commitment to service.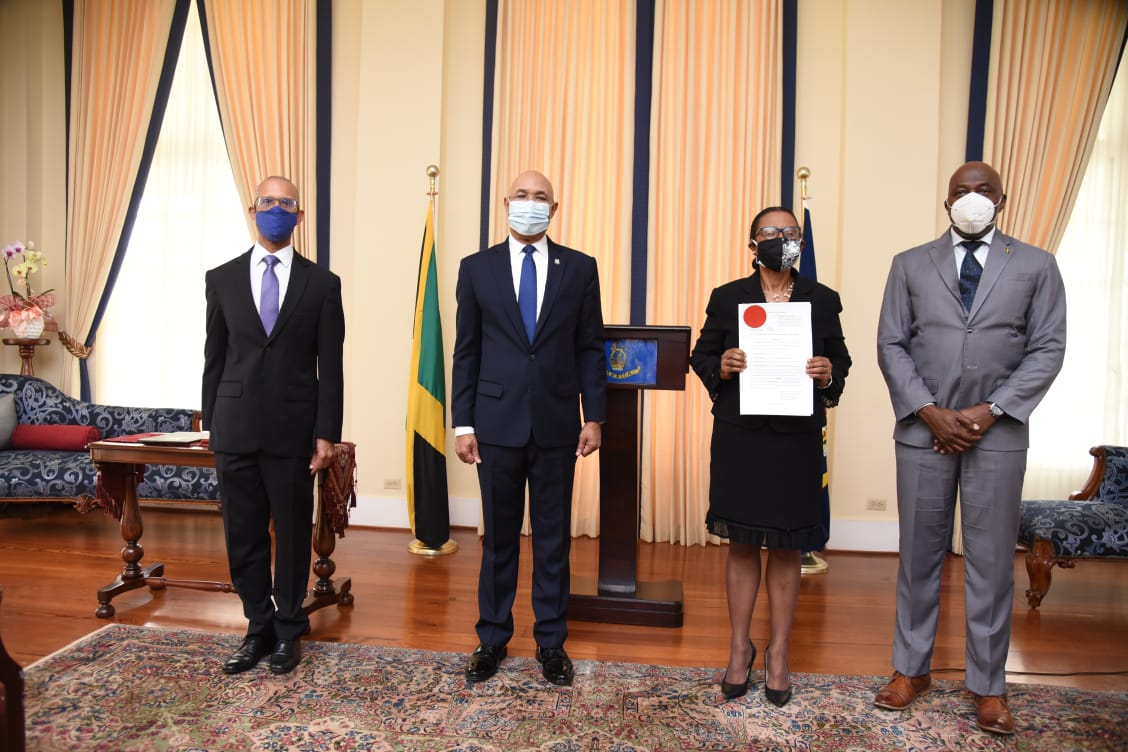 A former Resident Magistrate, music educator, and law tutor educator, the Honourable Mrs Justice Dunbar-Green was described by Chief Justice  the Honourable Mr Justice Bryan Sykes as, "a no-nonsense person who has no outstanding Judgements in Court."
The Chief Justice said the quality of her writing and the manner in which she presided in court were qualities that recommended her to the Judicial Service Commission for the appointment.
In her response, Mrs. Justice Dunbar- Green stated that she would continue to work conscientiously and consistently to play her part in upholding confidence in the Justice System even as the world was experiencing various challenges at this time.
On Thursday, January 7, 2021, ten Judges, nine (9) female Judges, and one male were sworn-in to serve as Judge of Appeal, Masters-in-Chambers, and Puisne Judges in the Court of Appeal and the Supreme Court.