On September 9, 2015 Her Majesty Queen Elizabeth II will become the longest reigning Monarch in British history, serving 63 years. To mark this milestone the Queen will be placing special focus on youth and education across the Commonwealth of Nations.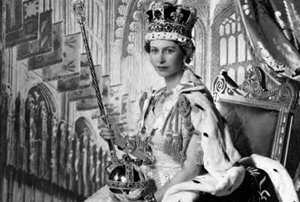 In Jamaica, His Excellency Governor General Sir Patrick Allen will be sending her a congratulatory message on behalf of the Government and people of Jamaica, and stage a commemorative event at King's House on the day. 
This commemorative event will see the participation of the Prime Minister, the Leader of the Opposition, Government Ministers and dignitaries such as High Commissioners from the Commonwealth, and the participation of schools, children and other uniformed groups. 
A historic exhibition will also be mounted in the foyer at King's House beginning on the actual day, in keeping with the ethos of the celebrations. 
The Jamaica Council of Churches and the Umbrella Group of Churches are asked to offer special prayers for Her Majesty and members of the Royal Household at their services on Saturday and Sunday, September 5 and 6, 2015 as part of the observance. 
There are numerous celebratory activities across the Commonwealth of Nations to commemorate this occasion.
Her Majesty Queen Elizabeth II who celebrated her actual 89th birthday on April 21 this year, acceded the throne on February 6, 1952 at the age of 25 years old. 
During her reign, Her Majesty, has established numerous charities and youth leadership initiatives, and has visited Jamaica 6 times.  
The Princess Royal is to visit Jamaica in October for the Duke of Edinburgh Awards and will be making a courtesy call on Governor General, Sir Patrick Allen.