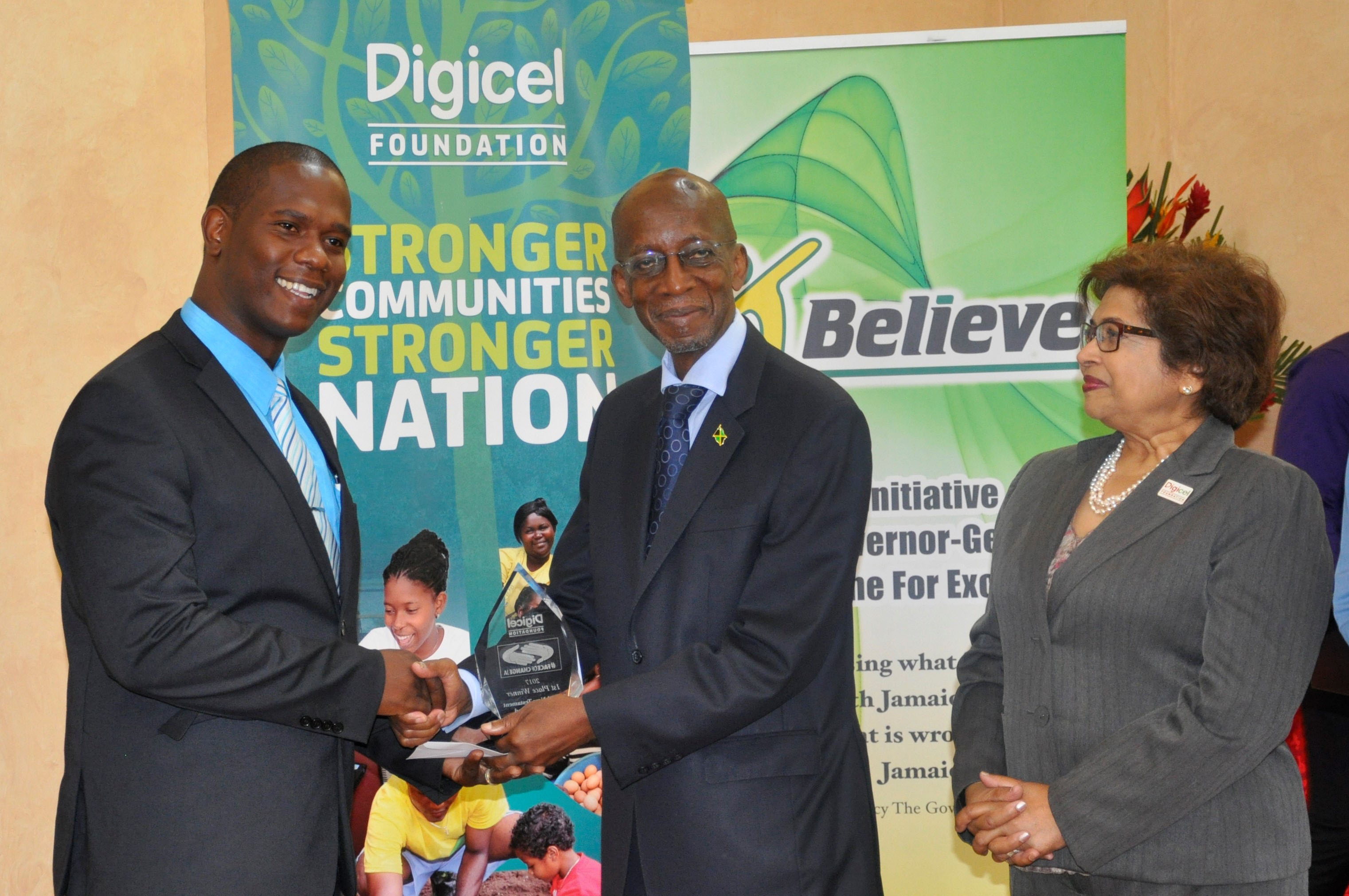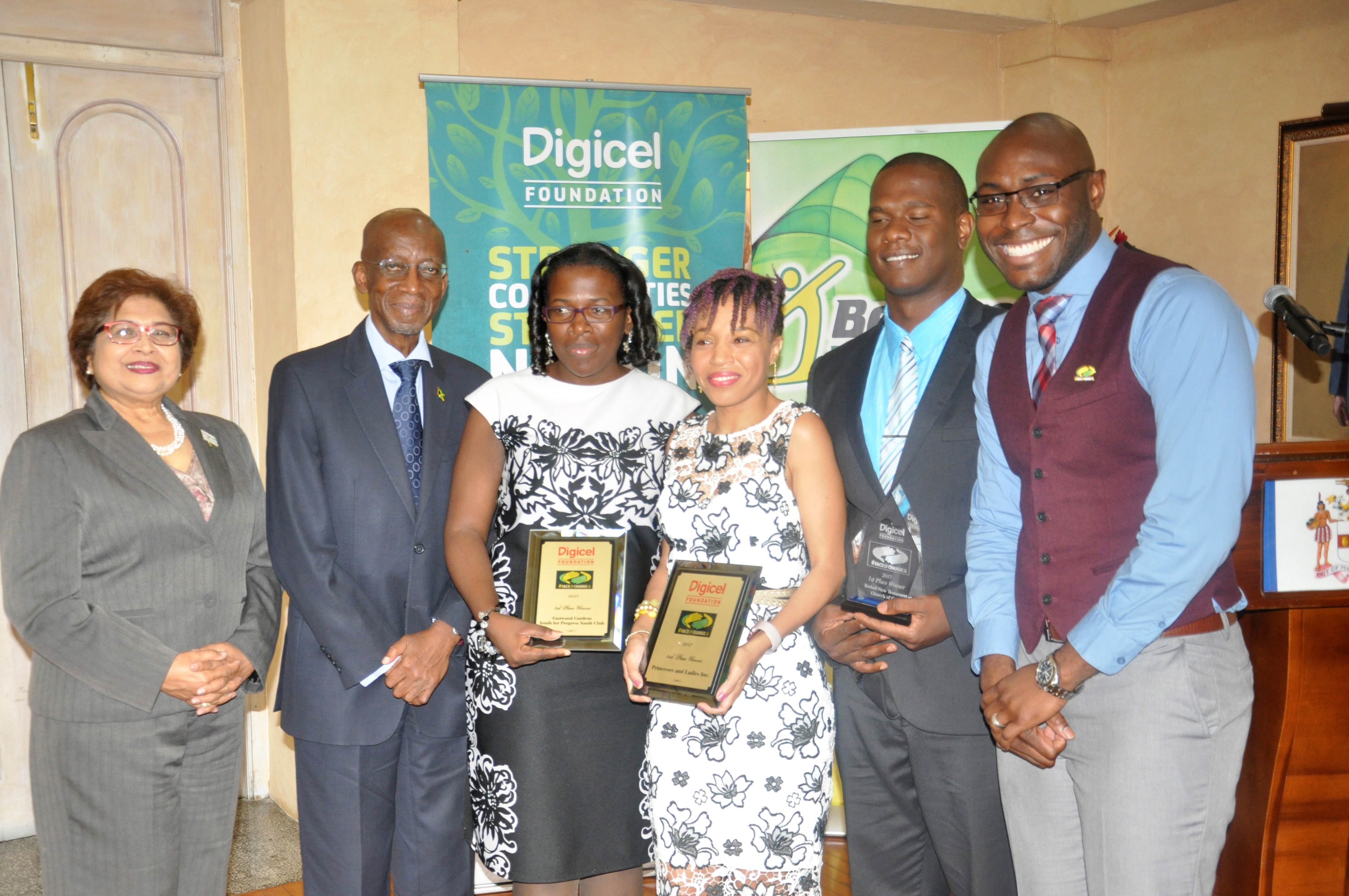 Ambassador the Honourable Burchell Whiteman, Special Adviser to His Excellency the Governor-General, has commended the Digicel Foundation for its significant contribution to social development in Jamaica, through its engagement in education, community empowerment, values inculcation and sports among other areas. He was speaking at the Awards Ceremony for the Digicel Face of Change Competition held at King's House on Friday (Apr. 21), at which he represented The Governor-General
"Corporate social responsibility benefits everyone and we applaud individuals who are the minds, hearts, hands and presence giving substance to this principle and vision," Ambassador Whiteman said.
He noted that when community service is combined with home grown Jamaica creativity, which the Face of Change video competition required, "you demonstrate for all the world to see that a small, developing country like ours can do big things and do them well," Ambassador said as he applauded the twenty-one participants."
Ambassador Whiteman pointed out that this and similar contests which seek to promote social change are not competing with each other but, instead, provide hope for the future. "One of the takeaways from today is that there is room for all hands on deck, as we make common cause with those who believe in a better Jamaica," he said.
The Face of Change video competition required grassroots community organizations to post a short video about their project and is endorsed by the I Believe Initiative (IBI), which is a component of The Governor-General's Programme for Excellence (GGPE). Twenty-one finalists were short-listed with Bethel New Testament Church of God emerging the winner.