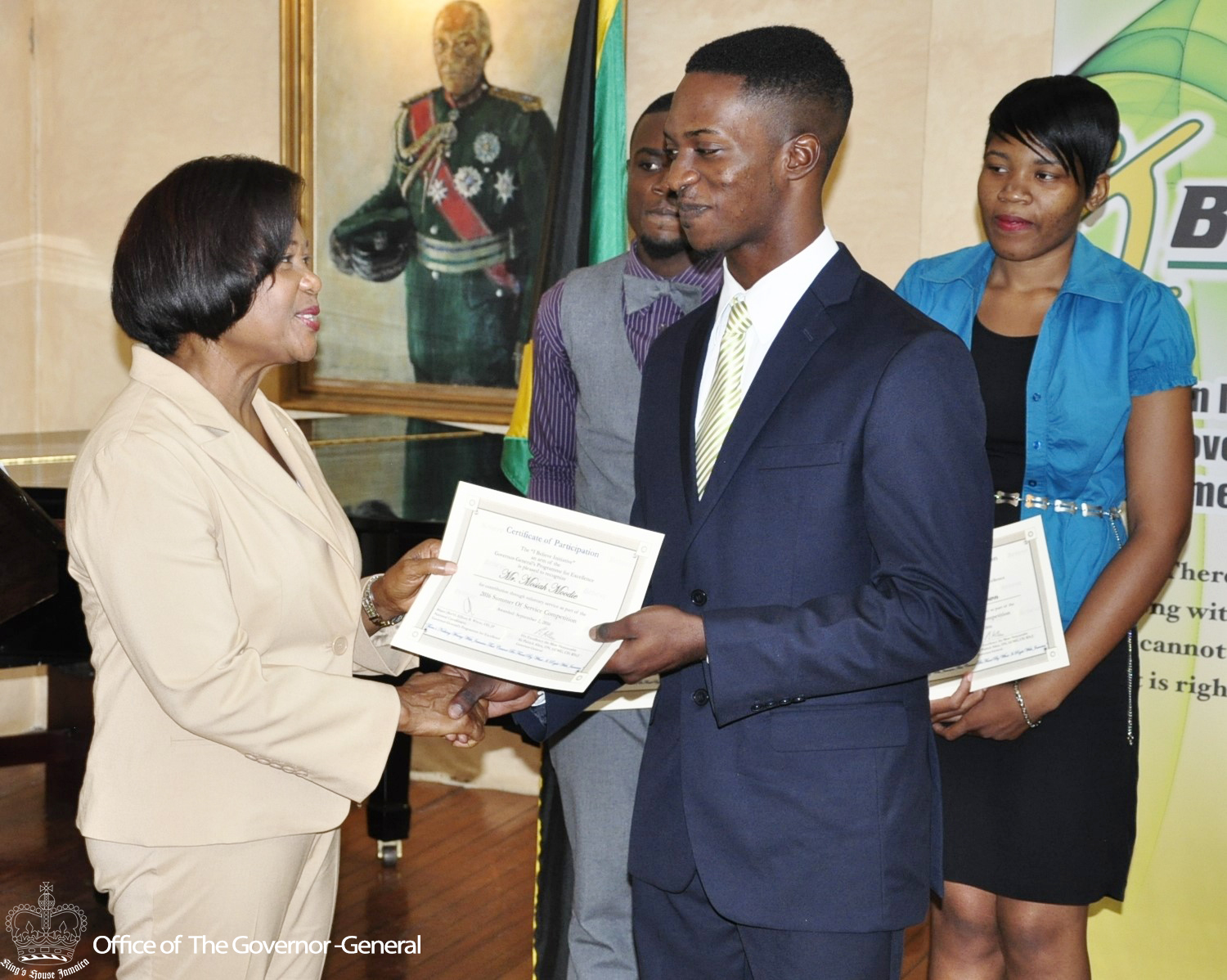 Applications are now being accepted for the Governor-General's Summer of Service Competition (SOS), a project of the I Believe Initiative.
This competition is opened to Jamaicans who are matriculating to college or university, or are already enrolled in their first year at an accredited tertiary institution. It provides applicants with the opportunity to compete for a scholarship that will enable them to complete their undergraduate degrees.
Major (Retired) Effiom B. Whyte, National Coordinator of Governor-General's Programme for Excellence says "this year's competition will once again provide well needed financial support to young ambitious individuals who are committed to nation building."
The objective of the competition is to reward academic excellence while promoting volunteerism and providing exposure to the 'world of work.'
Mosiah Moddie, a 2016 SOS scholarshh winner stated that, "The SOS Competition meant the world to me. It opened the door for me to be the first to enter university in my family and took a very big financial strain off my family and me. My voluntary service at St. Joseph's Hospital during the summer gave me a better understanding of how to treat people, especially the elderly. As I helped them, I felt good within myself that I could put a smile on somebody's face." Moodie is pursuing a Bachelor of Science in Computing at the University of Technology, Jamaica and is currently in his second year of that programme.
Each SOS participant is required to use their summer holidays in voluntary work and must maintain a 3.0 GPA average during the course of their studies.
Last year, nine SOS participants were awarded with scholarships and grants valuing $ 9.8 M.
Information regarding eligibility, rules and guidelines of this competition is available
here
Registration closes on Friday May 5, 2017.