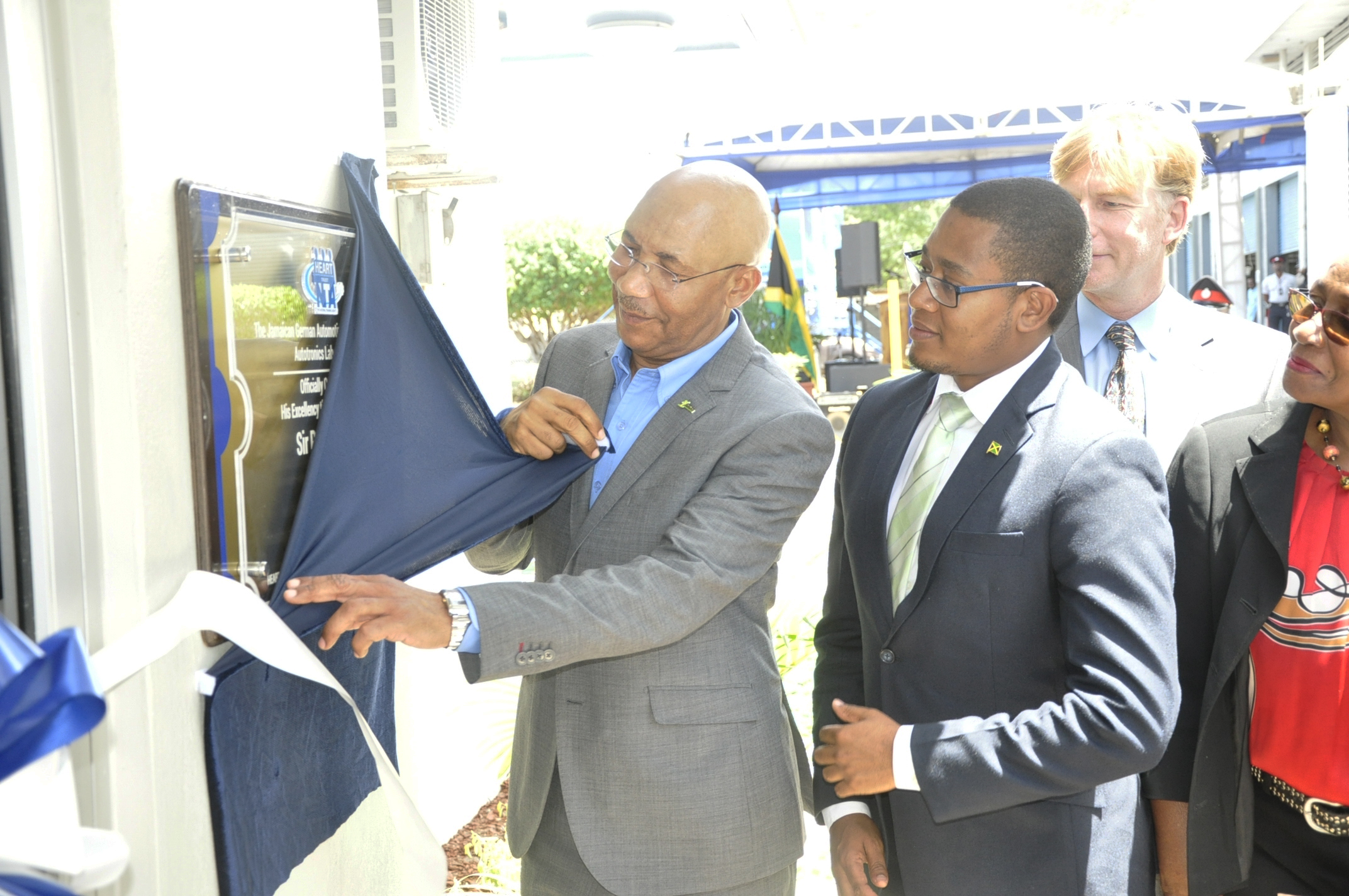 The newly retrofitted autotronics laboratory at the HEART Trust/NTA's Jamaican-German Automotive School (JAGAS) on Maxfield Avenue was officially opened by Governor-General the Most Honourable, Sir Patrick Allen on Tuesday morning (August 30, 2016), where he encouraged the students of the institution to develop an appetite for success.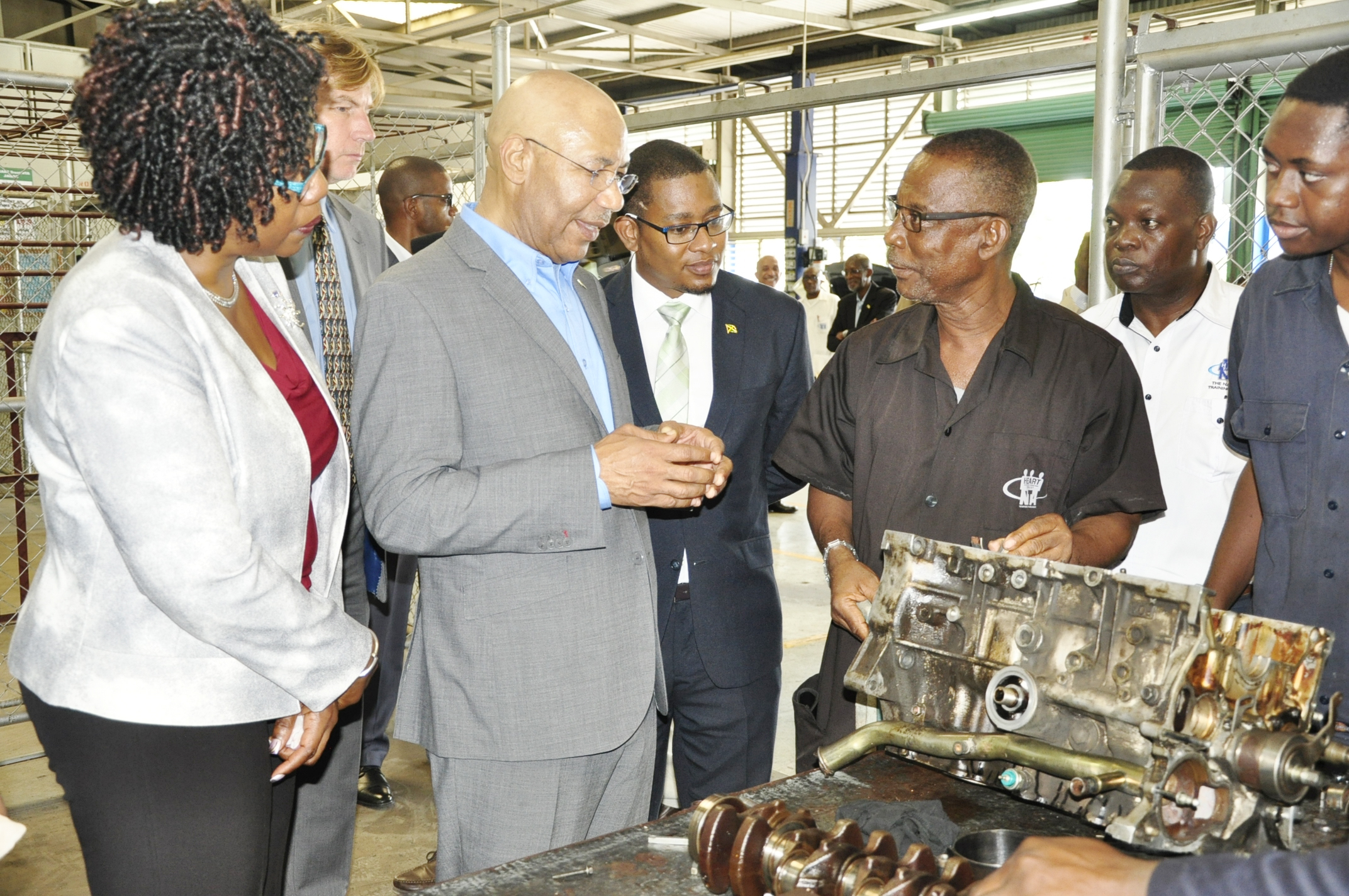 "Success is the reward for hard work and requires that you go the extra mile. As you train to be the difference you want to see, you must under-gird yourself and develop good work ethics such as punctuality, dependability, resourcefulness, good manners and consideration for your colleagues," His Excellency said of the values to enable success.
The Governor-General further emphasized that the successful completion of the students' training will enable Jamaica to create a workforce that is equipped, qualified and certified to international standards.
"The results of your training will only be reflected in national development and economic growth if you intentionally play your part by applying it to productive ends and show that you can do for your country what it has provided and done for you," he said.
Sir Patrick Allen also thanked the Federal Republic of Germany for their long standing diplomatic relation and support for the development of Jamaica's automotive sector, through the JAGAS programme.
The advanced autotronics laboratory will train automotive technicians in the maintenance and repair of advanced components and complex systems found in modern vehicles.
Meanwhile
An electronics-electrical mobile lab was commissioned by the Honourable Floyd, Green, State Minister in the Ministry of Education, Youth and Information at the event.
This electronics-electrical mobile lab will be used to conduct training in consumer electronics repair, including televisions, radios, component sets and amplifiers, and electrical installation. This mobile lab will primarily be utilized in Kingston and St Andrew, St Catherine and on the north coast.