Referring to Jamaica's 4×100 men's relay team at the just concluded Olympic games in Brazil, Governor-General Sir Patrick Allen said Jamaicans should pass on the baton of virtue and service to successive generations so that the country can achieve success on and off the track.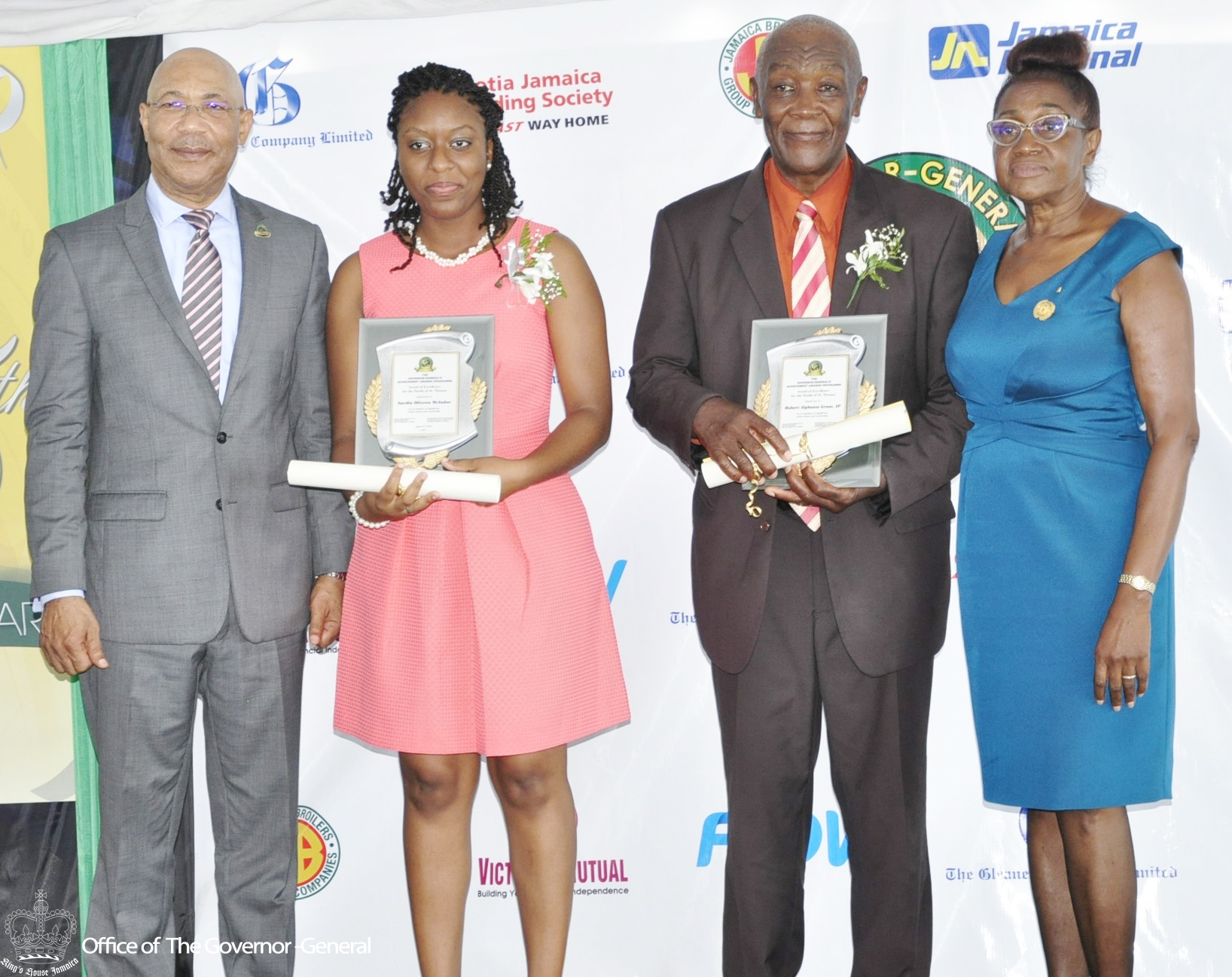 He was speaking on Thursday (August 25, 2016) at the Governor-General's Achievement Awards (GGAA) 25th Anniversary Presentation Ceremony for the County of Surrey.
"If we are going to be victorious we must pass the baton of morals and values that guide us as a people," Sir Patrick Allen said. He further stated that practical steps should be taken to build stronger communities, inspire others as well as rescue the nation from the scourge of crime and violence.
The event which was held in St. Thomas, saw eleven awardees receiving honors from the Governor-General who commended them for taking bold strides towards self-improvement and community upliftment. His Excellency noted that despite challenges of their own, each awardee remained focused on doing what will build up and strengthen the country. He added that their successes represented the fulfilment of the vision of the GGAA which was introduced in 1991 to recognize unsung heroes.
The 2016 GGAA Surrey awardees from Portland are Christina Williams, Rafike Miller and Vinnette Mitchell-Forrester. From Kingston the awardees are Samantha Williams, Mark Smith and Howard Harvey. They are joined by Krystal Lofters, Danielle Stiebel and Joylene Griffiths-Irving from St. Andrew and Sardia McIndoe and Hubert Grant from the parish of St. Thomas.