Governor-General Sir Patrick Allen says that with only a small percentage of Jamaicans engaged in nefarious activities, the good being done by the majority should be highlighted to serve as stimulus for the rest of the nation. He said the empowerment initiatives being undertaken by high achievers and people who volunteer, reassure us that there is a lot of good taking place in Jamaica. He was speaking at the awards ceremony for recipients of the Governor-General's Achievement Award (GGAA) for the county of Middlesex at the Caymanas Golf and Country Club on Tuesday (July 12).
Sir Patrick Allen further stated that given the existing social climate, Jamaicans can either become the giants or the dwarfs of our time. "Let's embrace the possibilities of being great and scale the heights and move forward before it is too late, or the opportunities pass by like sand in an hour glass," said the Governor-General. He also stressed that the God-given potential of our young people "must be unlocked so that they can exude the confidence needed to make the right choices."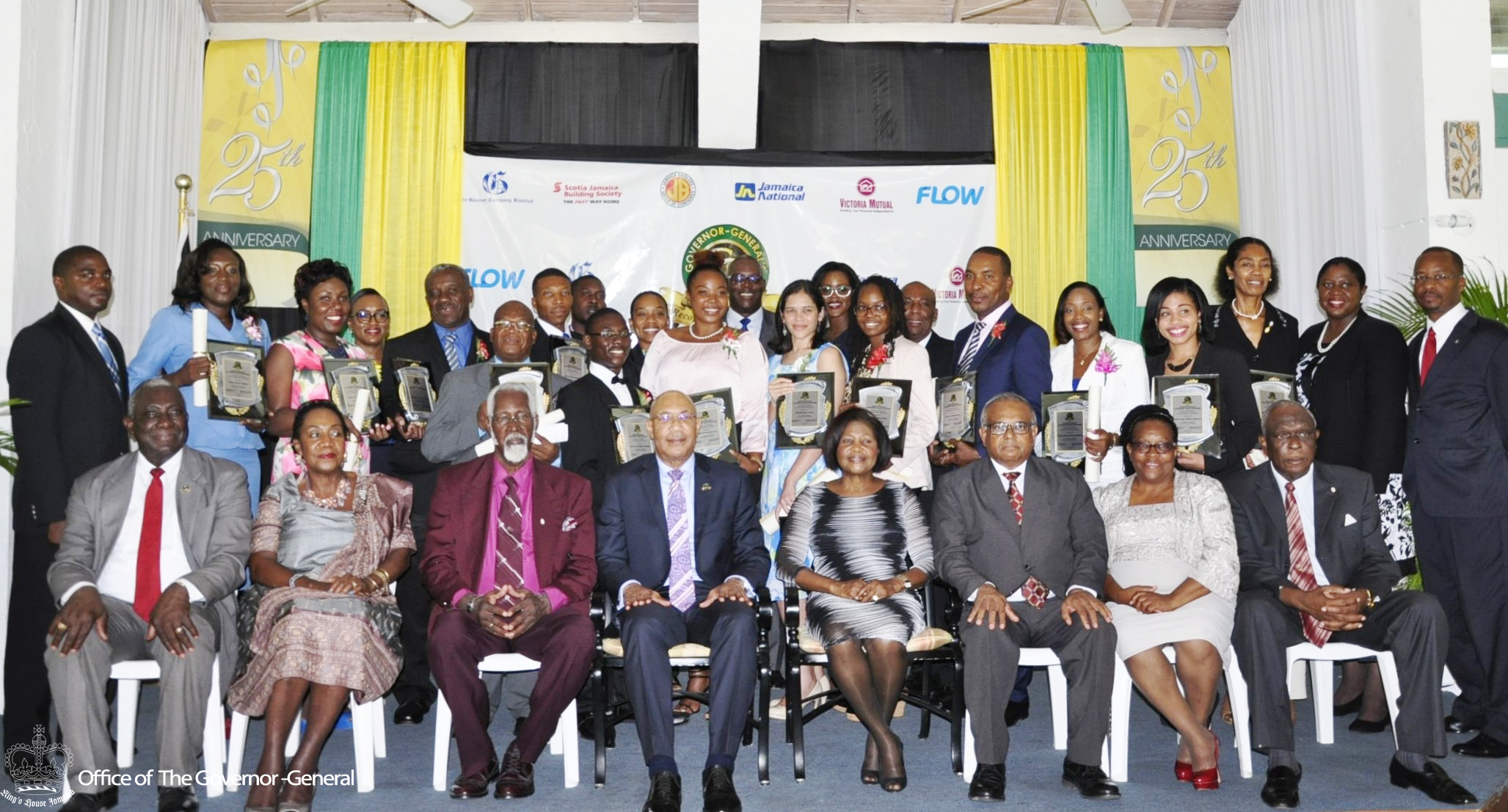 Thirteen individuals from parishes in Middlesex received awards and were congratulated by Sir Patrick Allen for their efforts to help strengthen the foundations of our nation.
The Governor-General's Achievement Award programme is proudly celebrating twenty-five years. Introduced in 1991 by former Governor-General Sir Howard Cooke, the GGAA has affirmed the contribution of exceptional achievers and volunteers who leave footprints of kindness, motivation and people empowerment worthy of emulation. Over six hundred individuals in Jamaica and the Jamaican Diaspora have been awarded with the GGAA over the past twenty-five years.
The programme is sponsored nationwide by the Gleaner Company, Jamaica National Building Society, Victoria Mutual Building Society, Scotia Jamaica Building Society, Jamaica Broilers and FLOW.