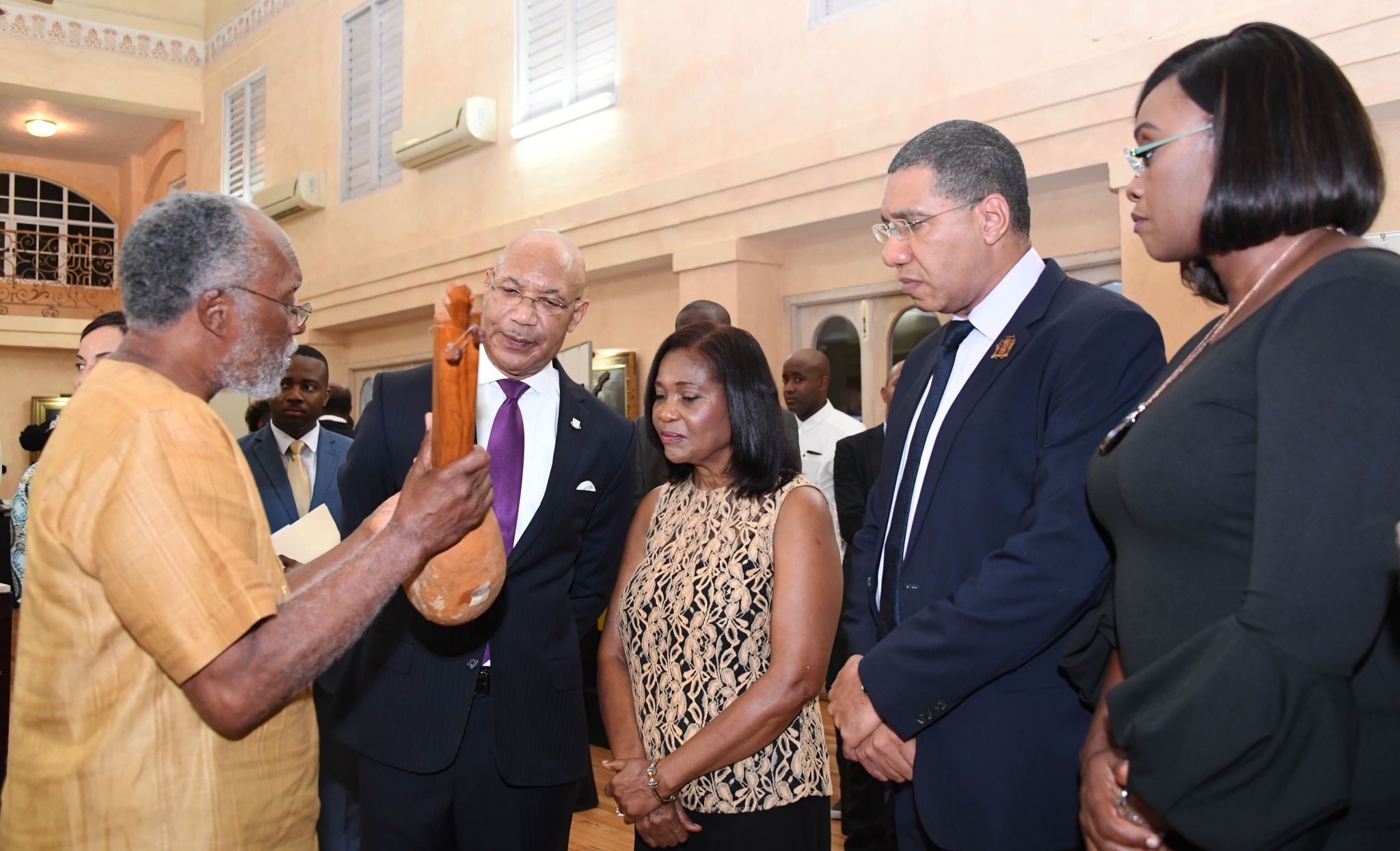 The Governor-General's Jamaica 56 Independence Reception held at King's House, last evening, was well attended by Government Officials and members of the Diplomatic Corps.
The evening featured live mento band music, an art exhibition mounted by the Institute of Jamaica as well as performances by Tivoli Dance Troupe, Nexxus Performing Arts Company, NDTC, Ana Strachan and recording artiste Richie Stephens.
For his part, the Governor-General commended the team that assisted in putting together what he described as national celebration of the island's achievements, culture, heritage and people.
"When I receive Diplomats on their farewell call and I would ask, what is it that impressed you most about Jamaica, that leaves a memory with you?  Invariably they will respond, it's the warmth and hospitality of the people," His excellency commented.
This, he noted, speaks volumes of the value that resides in our human capital.
The function, which was themed: The Music of Jamaica: People, Voice and Song was a spectacular event which highlighted each component of the Theme, incorporating visual and performing art.