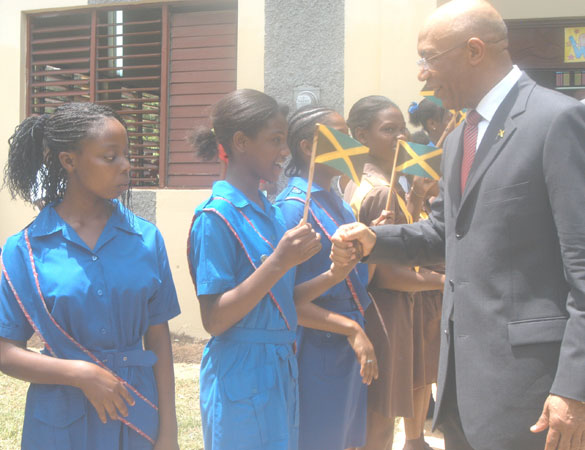 Governor-General, His Excellency the Most Hon. Sir Patrick Allen, has called on parents to ensure that the home remains a firm place for disciplining children.
"If children have their biggest fans at home, they will not need to find them anywhere else to feel good about themselves, so we must ensure that children are guided and disciplined, and at the same time, know that they are loved," the Governor-General told students, teachers and a group of civic and business leaders, on August 19, at a function in his honour, held at the Christiana High School, in Manchester.
"There is a crying need to re-establish the consciousness that the family is the basic unit of socialisation. If children have no one to look up to, no one to encourage them, no one to offer support and guidance, they will find that support and guidance somewhere else," he said.
The Governor-General stressed that the basic foundation of education must be cemented in the homes where children reside.
"Identify and use the home as a key institution to support and model an acceptable standard of family life. We must use the home for the development of self and society, and we must not allow ourselves to be fooled otherwise," he said.
The Governor-General and Lady Allen were on their first official visit to the parish of Manchester. They visited several institutions, which included Christiana High School, the Porus New Testament Church of God, and Cross Keys High School.